Snowman
Kids will have a blast bundling this Frosty-inspired topper in a cozy gummy scarf and dapper chocolate-covered hat. (Not to mention eating the cupcake!)
Get the instructions here.

Penguins

After assembling this snuggly mama and baby duo, build them an igloo out of a pile of rock candy gems ($5 for 1 lb, Candynation.com).
Get the instructions here.
Triangle Tree Pops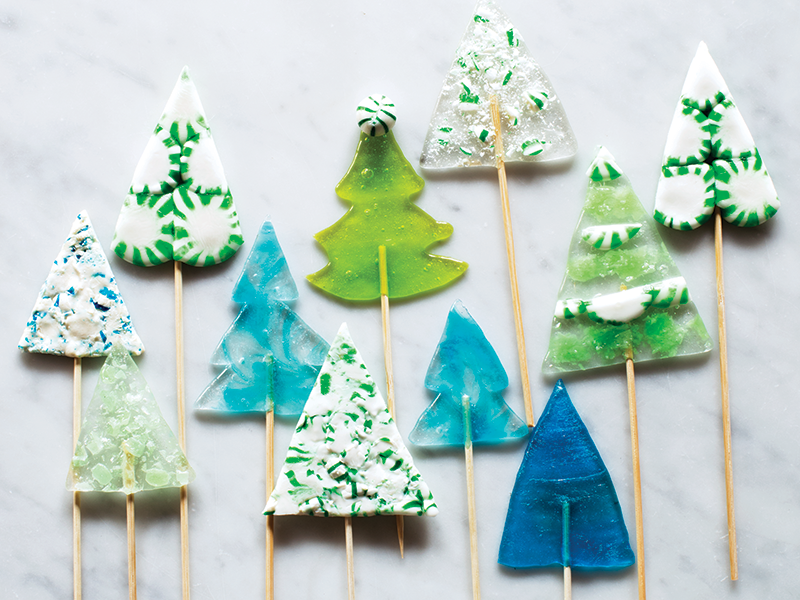 Melted hard candies yield a frosty forest! Spruce up the evergreens with a variety of translucent and opaque hues plus straight and jagged edges. 
Get the instructions here.
Gummy Animal Menorah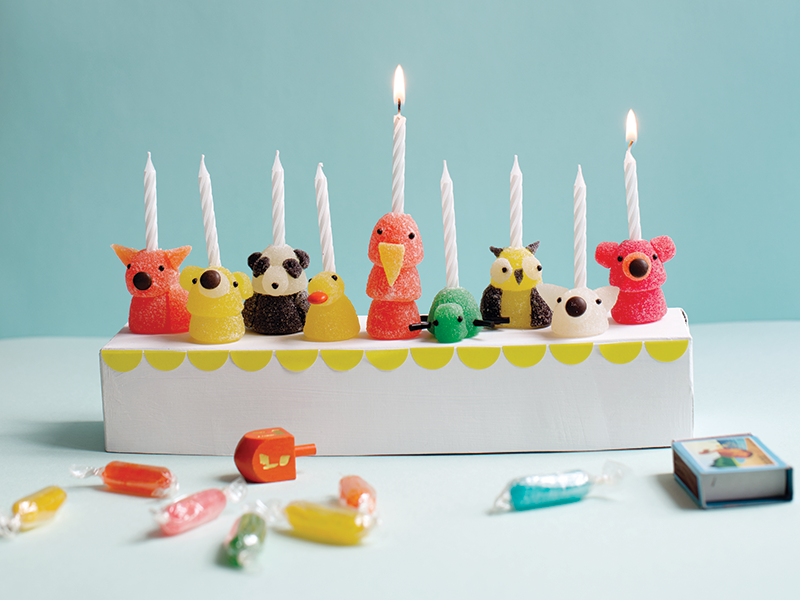 These creatures can stand alone as cute cupcake toppers, but we love how a whole menagerie of 'em makes for a playful Hanukkah decoration.
Get the instructions here.
PLUS: DELICIOUS HOT CHOCOLATE MIX-INS
DIY Gummy Animals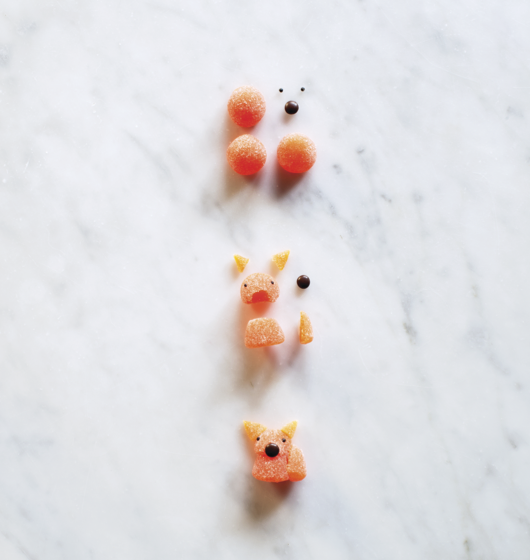 These animals would also make great individual cupcake candleholder toppers for a birthday party.
Get the instructions here.

Photo Credit: Aaron Dyer
Reprinted from CANDY AISLE CRAFTS Copyright © 2014 by Jodi Levine. Photographs © 2014 by Amy Gropp Forbes. Published by Potter Craft, an imprint of the Crown Publishing Group, a division of Random House LLC.