October 16-20 is School Bus Safety Week!
Let's do what we can to celebrate school bus safety and to support those drivers who get our children to and from school safely each day.
First, print out this handy poster and hand it to your bus driver.
 
Then, talk to your child about the rules and answer any questions your child may have.
 
Don't forget to read a few good books about school buses:
Finally, share this post with your child's teacher, your school, or your favorite bus driver!
We're all in this together, friends. Let's keep our students safe!
What are your favorite books about school buses? We'd love to know! Click on the printable below to download and print important bus safety reminders.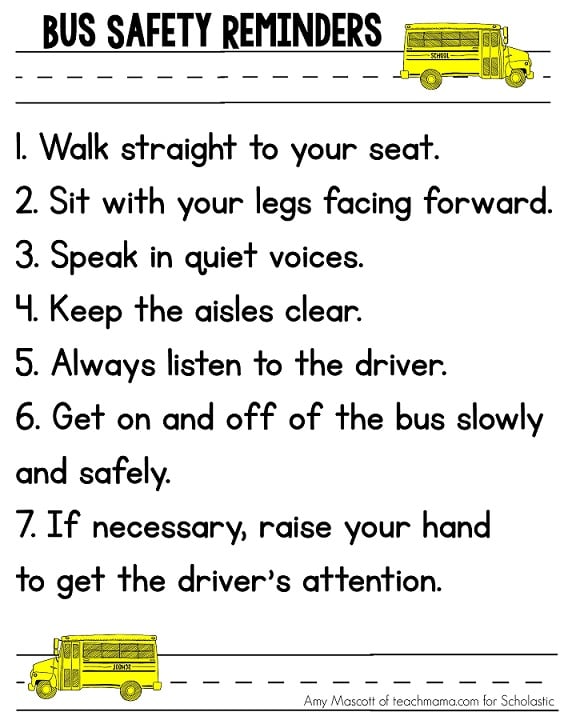 Share your book ideas on the Scholastic Parents Facebook page, or find Amy on twitter, @teachmama, and let's continue the conversation! Read more posts by Amy Mascott.