Your kids have jettisoned their backpacks and alarm clocks. It's time for picnics, playgrounds, and popsicles! But, wait.
They've just spent the entire school year learning new skills and you don't want them to forget everything. The summer slide is real: Teachers typically spend the first six weeks of the new school year reviewing skills and information that their students have forgotten from the grade before.
Avoid the summer brain drain and make this the summer of the brain gain. These six ideas will add reading and writing practice to your kids' favorite summer pasttimes.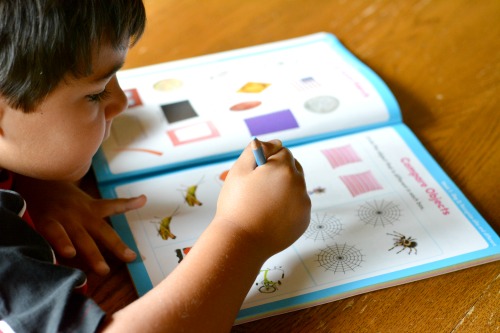 1. Use the Weekly Reader: Summer Express Workbooks
It can be challenging to keep up with the individual skills that each of your kids need to practice. Luckily, the Weekly Reader: Summer Express Workbook series can come to the rescue. The workbooks are grab-and-do resources filled with daily literacy and math practice.
Each page identifies the skill being practiced. Your kids won't feel overwhelmed with the tasks and will enjoy tracking their accomplishments with stickers. You'll feel confident that your kids aren't losing information they learned in school. Plus, there are easy weekly activity suggestions that you can do with your kids to reinforce their skills.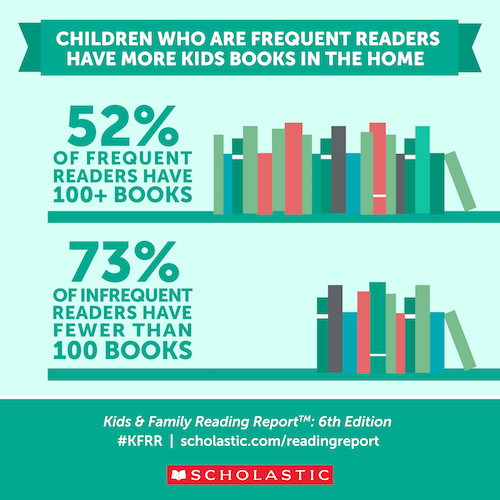 2. Allow Choice Reading 
During the school year, there's a lot of assigned reading for your kids. This summer, let them choose what they read.
Encourage your kids to find books about topics or subjects they love, or challenge them to try a new genre. When we give children a choice, kids feel in control and are more willing to pick up a book and read. Which means their home library will increase as well. Research from the 6th Edition Scholastic Kids & Families Reading Report shows that kids ages 6-17, who are frequent readers (reading five to seven days a week), have 141 children's books in their homes on average — more than twice as many as infrequent readers (read less than one book a week) who, on average, have 65 books in the home.
Another great way to encourage summer reading is the Scholastic Summer Reading Challenge which allows your kids to log their reading minutes, receive book suggestions, and earn rewards.
3. Write Letters 
Your kids can practice their handwriting, grammar, and vocabulary skills by writing letters to friends, family, or their favorite author. They might even get a letter back in the mail to read.
Keep a stack of colored paper and stickers on hand to allow them to create their own stationary. Add a few fancy pens and your kids will be ready and excited to write.
You can also offer the opportunity to type letters and send them through email to keep those technology skills fresh.
4. Enjoy Read-Alouds
The single most important thing we can do as parents to prevent the summer slide is read aloud to our kids daily.
Grab a chapter book you loved as a child and read it to your kids this summer. Or, choose one from our Books Parents Loved as Kids book list.
5. Try a Dialogue Journal
A blank notebook can be a powerful learning — and bonding — tool for your children. Take turns with your child, writing back and forth in a journal.
Write a note and ask a question. You might ask, "What are you most looking forward to doing with the family this summer?" Your child then has the rest of the day to write a response and leave it for you in a designated spot. Continue this back-and-forth journaling all summer long to really foster writing skills and creativity.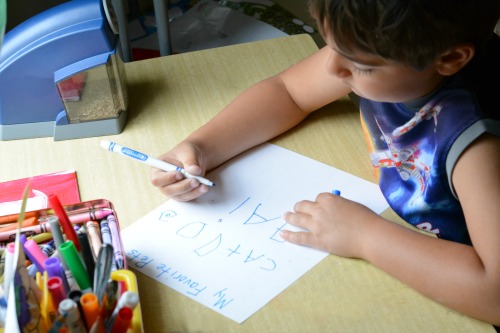 6. Make Lists
Making lists is one of the least overwhelming — and often fun — writing tasks. Your kids can make a list of things they want to do each day, books they want to read, favorite TV shows.
List-making encourages your kids to think about their spelling skills and brainstorm words that fit different categories.
Have your kids try one or all of these 6 fun ideas to keep those learning skills sharp this summer. You'll be helping to make their future transition back to school that much easier.
Featured Photo Credit: © Fishwork/iStockphoto