Early reader books are not always the most engaging books on your shelf. When my son was reading them I bought the huge packs of character books from a discount store, and he blew through them never wanting to pick them up again.
They were too boring.
Writing a good early reader is an art. The words need to be simple, repetitive, and easy to decode, yet the story still has to grab the reader. I think that is why you see so many character-driven books and series for early readers. The stories are lacking, but the characters ensure that kids will pick them up. But will they pick them up again and again?
That is the goal. For your new reader to really shine, they need practice. And if you can get a few readings (the more the better) out of the same book, they will have a better chance at refining your child's skills. New readers want to read, and when we as parents provide them with engaging books, that desire to read will strengthen along with their reading skills. 
Here are five books that won't bore your early readers.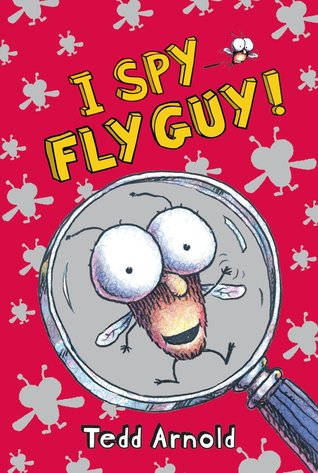 I Spy Fly Guy - Ted Arnold
Buzz and Fly Guy like to play hide-and-seek, but when a garbage truck takes the garbage can Fly Guy is hiding in, Buzz must come to the rescue. This story will make your kids laugh, and the illustrations, while comical, also help the early reader by supporting the text beautifully. The words repeat often but do it well without feeling like constant repetition. And the short chapters will make your child feel all grown up reading a book with chapters!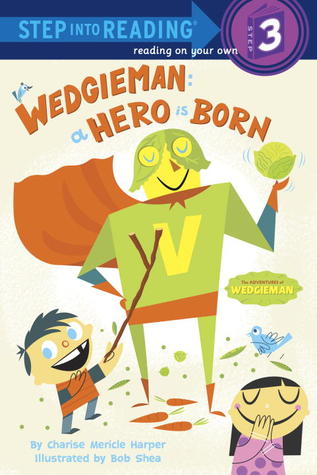 Wedgieman: A Hero is Born - Charise Mericle Harper
This book is a level 3 book according to its publisher, but I would tell parents not to look at the numbers so strictly and instead find books that interest your kids. This one WILL interest almost any kid with its humor and bright illustration. The story follows Veggieman from birth through adulthood when his name gets unexpectedly changed to Wedgieman. It's funny, a little bit crude (just a little) and your kids will eat Veggieman up even if they don't always eat their veggies.  If the book is too daunting because of length, try switching off page by page reading one yourself and having your child read the other.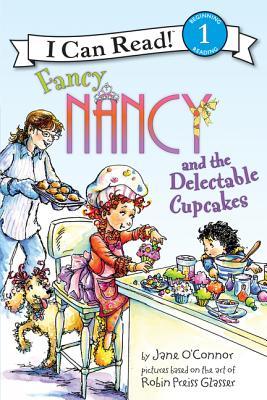 Fancy Nancy and The Delectable Cupcakes - Jane O'Connor
This story is a fun one for your little cupcake bakers or eaters. Fancy Nancy is an over-the-top character who loves to define words for her readers. In this book, Nancy is baking cupcakes for her bake sale, and things are just wonderful until her dog Frenchy decides to taste the fancy cupcakes. There's lots of repetition, but it doesn't seem forced at all. Great early reader book.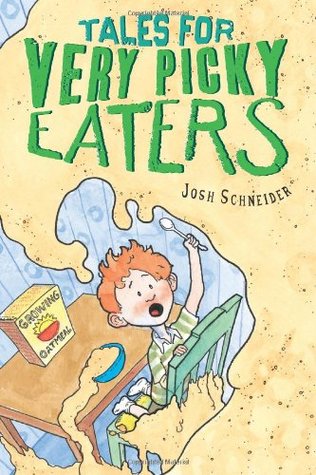 Tales For Very Picky Eaters - Josh Schneider
Picky eaters won't be the only ones that find this story hilarious. James is a picky eater, but his dad has a story for why he should try each and every food he turns his nose up at. The stories are imaginative, funny, and in the end James tries everything without a single threat of going to bed without his dinner. This is another book that is broken into small chapters, and I would suggest reading only one at a time if your early reader is still working on mastering basic words.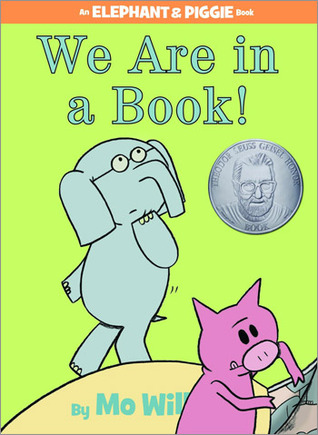 We Are In A Book (An Elephant & Piggie Book)  - Mo Willems
My son is nuts about Mo Willems and why shouldn't he be? Mo Willems' books are amazing. This book is funny, engaging, and he finds a way to fit so much literacy learning into this one book. Elephant and Piggie notice that a reader is reading this book, and throughout the story they teach the reader (without saying it in so many words) all about print awareness while also being incredibly funny.  Grab this book and others in this series for a surefire hit with your little bookworm. These books will be read over and over.