I had a conversation with a friend the other day at elementary school pick-up that went something like this:

Her: I just can't keep those silly. . . what are they called? — comic-type books? Graphic stories? I don't know — out of my kids' rooms.
Me: Wait. What do you mean?
Her: I mean, talk about junk! Why on earth should my kids spend time looking at those picture books when they should be reading?
Me: Um, are you talking about graphic novels? Like you don't want your kids to read them?
Her: Right. Exactly. Talk about filling their brains with JUNK. 
Me: So are the kids reading other books? Do they do a lot of pleasure reading?
Her: NO! That's the problem. They don't want to read. They just want to look at those comic-type books.
Me: Actually, those books count. Your kids are reading when they're reading a graphic novel. Really. Trust me. Let 'em at those books.
Her: Amy? Really? I thought you were an educator. Aren't you? I mean — you have to agree that these kids are wasting their time with these graphic novels, right? 
Me: Actually, no. They're reading. Your kids are reading. All kinds of reading counts — even graphic novels. I mean, unless you have an issue with the content of the books specifically, then I'd not only let them read these types of texts, I'd encourage it!
We chatted a bit longer, but as I walked away from the school building with my kids, I wondered how many other parents might view graphic novels the same way — as "wastes of time" — as "not really reading."  
Like I told my friend, graphic novels count!
Here are three reasons to give your kids graphic novels — especially if they ask for them:
1. Graphic novels are full of text. Sure, they have drawings and illustrations and sometimes photos, but really, graphic novels have text that readers must actually decode, analyze, and comprehend.  
2.  Graphic novels are engaging. Often, especially for our struggling or emerging readers, graphic novels add that extra support that kids need to help them through a text. The illustrations keep readers' minds working, and the combination of text and pictures gets kids through stories that they may have otherwise not completely understood.
3.  Graphic novels are rich. Just like traditional novels, graphic novels have exciting and complex plots, characters, and conflicts. Plots have twists and turns.  Characters are developed and are dynamic.  Conflicts are presented, unwound, and resolved in the same ways that they are in other texts. The only difference is that graphic novels have graphics to support the development. 
Just like other genres, graphic novels are not created equally, and every parent must choose what is a good "fit" for their own children
Here are several you may want to check out for your elementary school-aged reader: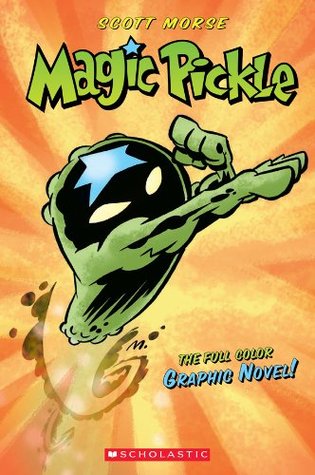 Magic Pickle by Scott Morse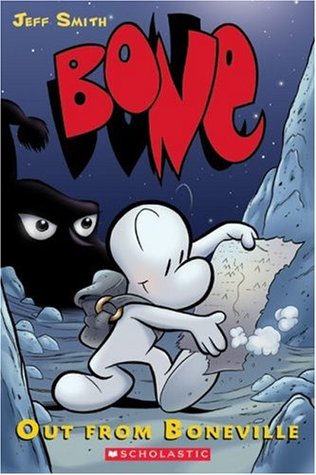 Bone #1: Out From Boneville  (Bone series), by Jeff Smith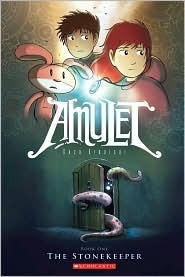 The Stonekeeper (Amulet series), by Kazu Kibuishi

The Lightning Thief: The Graphic Novel by Rick Riordan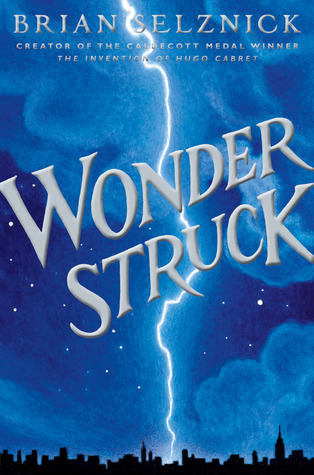 Wonderstruck by Brian Selznick
Let's spread the word. Let's talk about graphic novels and share our favorites — I'd love to hear yours. 
Share your thoughts on the Scholastic Parents Facebook page, or find Amy on Twitter, @teachmama, and let's continue the conversation!
Featured Photo Illustration © Jeff Smith/Scott Morse/Attila Futaki
----
Check out bloggers Amy Mascott and Allie McDonald's book, Raising a Rock-Star Reader: 75 Quick Tips for Helping Your Child Develop a Lifelong Love for Reading. Get expert advice and learn new strategies for your young readers.