One of the best ways to get our kids learning is through creative play. So, it seems like the logical approach to get girls interested in STEM (science, technology, engineering, and mathematics) would be through toys. Which is why we were thrilled to meet Alice Brooks and Bettina Chen recently. Alice and Bettina -- who met as master's students studying engineering at Stanford -- are the designers behind Roominate, an award-winning line of building toys for girls that encourages hands-on creativity, problem solving, spatial skills development, and self-confidence. Roominate's mission is to get more girls interested in engineering. And, what better way to do that than to build a dollhouse with a circuit board?
We met Alice and Bettina recently at the Scholastic offices, where they showed us some of the amazing inventions that can be made from their wired dollhouse building kit: carousels, elevators, amusement parks, bridges, dollhouses -- the sky's the limit! One of the great things about these toys is that it meets girls where they are and draws them in. So, girls can design their own dollhouses and furniture, decorate them any way they like, fill them with their favorite toys, and—the best part—add electronic elements (like a spinning chandelier or book shelf). 
Roominate's young inventors have been building some pretty amazing things. Here are some of our favorites: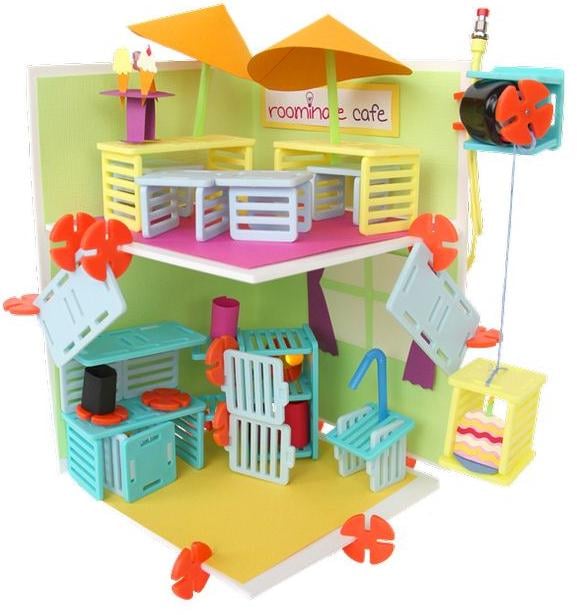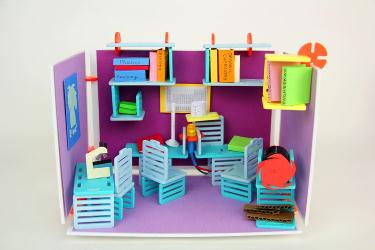 Images: Roominate
Check out more creative ideas from their young inventors here.
And, since it's the holiday season, we have to share Alice's great story about one of the best Christmas gifts she ever received. Many years ago, when she was 8 years old, Alice's father asked her what she wanted for
Christmas. Although she asked for a Barbie, her father gave her a mini saw instead -- which she used to build a wooden dinosaur with moving legs -- that still work!  Learn more about Roominate, Alice, and Bettina -- and check out their holiday set that makes a great gift for any girl -- here.
Do you have a young inventor in your family? Let us know how you support his or her engineering skills on the Scholastic Parents Facebook page.