Creativity can have all different manifestations. Some kids create songs, some tell stories, some design dream rooms. At least they can now. Design Your Dream Room from KLUTZ is a junior interior designer's dream come true. There are color swatches, different design themes, and a bunch of super awesome bedrooms just waiting for some style.
What I loved about this KLUTZ book was the detail. Wow, there was every kind of accessory a tween would want for their room.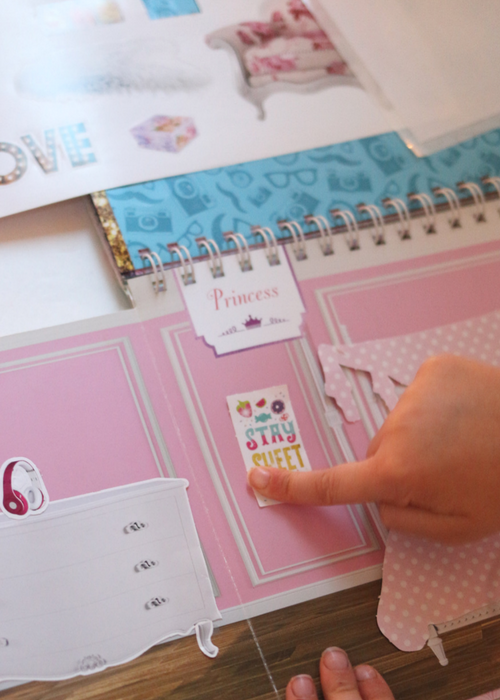 The kit comes with everything you need - three room templates, design elements like cozy pillows, posters, and furniture punch outs.

It also makes the set a great option for travel. If your child shows up on a plane with this, it will keep her focused on a creative activity for hours. (And bonus points: You won't have to worry about charging anything for her before you leave!)


This was only the first of many rooms my daughter designed — and you better believe this is going to be packed in her carry-on for our next trip!
Photos courtesy of Allison McDonald.
---
Check out bloggers Amy Mascott and Allie McDonald's book, Raising a Rock-Star Reader: 75 Quick Tips for Helping Your Child Develop a Lifelong Love for Reading. Get expert advice and learn new strategies for your young readers.