It's kind of a crazy idea that something as simple as a small square stamp, in the corner of a postcard or envelope, is the only ticket needed for your pictures and words to travel distances near or far. Help your child send something special in the mail with this art activity.

What You'll Need
Blank postcards (see below for postal size guidelines)
Child-friendly scissors (as needed)
Glue or glue sticks
Scotch tape (if needed)
Coloring supplies: markers, colored pencils, pens
Paper supplies: old stamps, magazine clippings, colorful construction papers, photocopied alphabet letters

Step 1: Starts with blank card backgrounds. (Make sure the postcards fits the postal service size guidelines.)
Step 2: From there, the sky's the limit! Armed with these simple backgrounds, your children can create miniature pieces of art -- just the right size for collaging with old stamps, magazine clippings, colorful construction papers, photocopied alphabet letters, or drawing on with markers, colored pencils, and pens.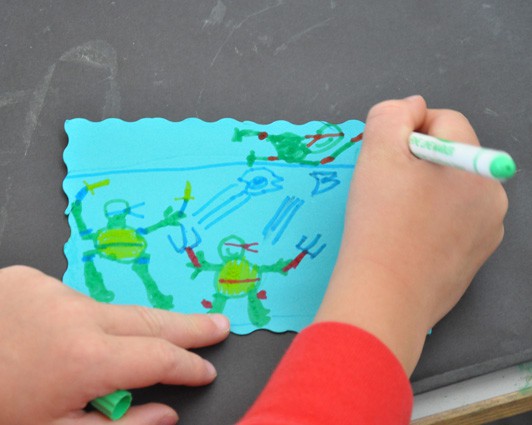 Step 3 (Optional): Help your child make the postcard's outline funky! You can even use special scissors to make flared zig-zags and scallops to the edges of the papers.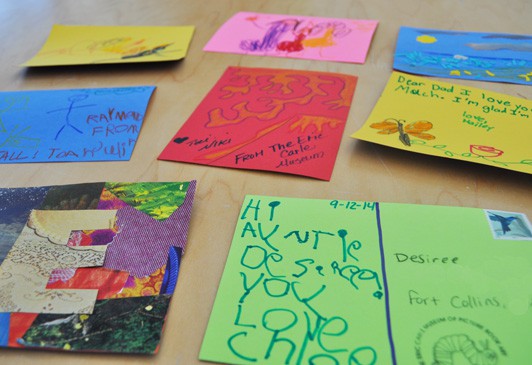 Here's some great finished postcards. Your kids can send art in the mail for any occasion — birthdays, anniversaries, get well wishes...and of course, the holiday season is a particularly perfect time for a stack of artistic cards to go in the mailbox.

Have your kids ever sent mailed art to their friends and family? What kinds of things do they make? Feel free to share your ideas on the Scholastic Parents Facebook page.