March 20th is very special to us here at The Eric Carle Museum of Picture Book Art, and that's because it's the day each year that people around the world celebrate The Very Hungry Caterpillar Day in honor of one of Eric Carle's most beloved picture book characters.  Here at The Carle, we pull out all the stops for our fuzzy green friend and invite everyone to join us for a day of art making, Caterpillar-inspired snacks, story reading, and more.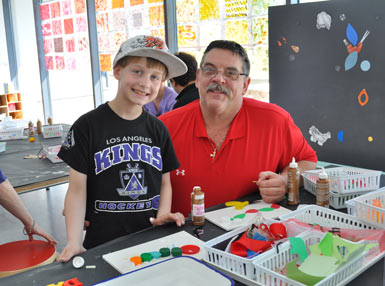 In the Studio, we challenged visitors to create their own version of The Caterpillar using an assortment of found materials. Here are some examples of what kids and adults glued together!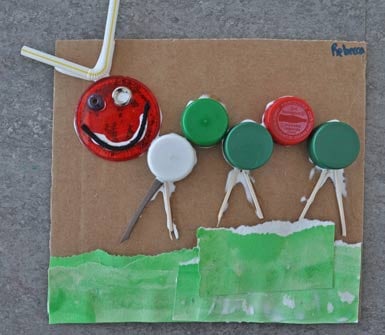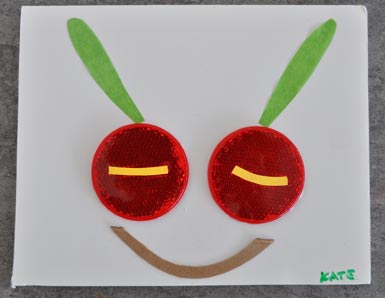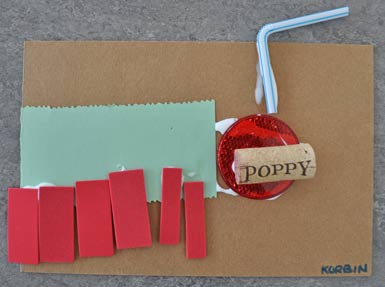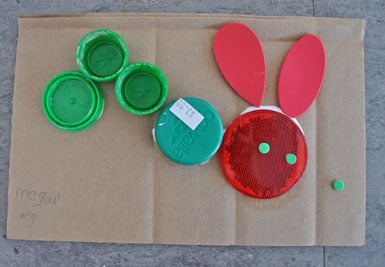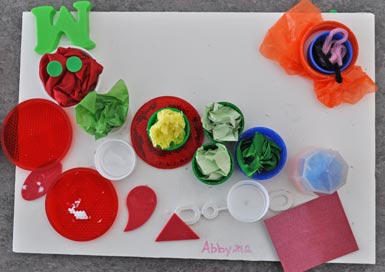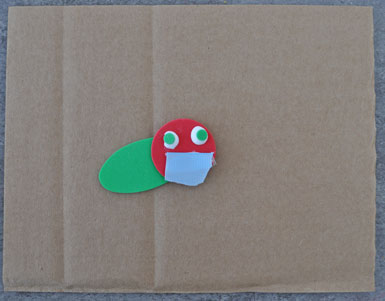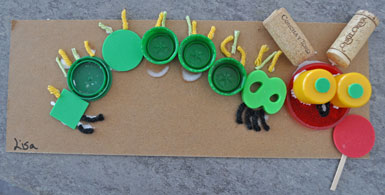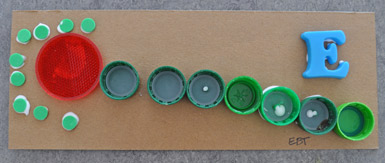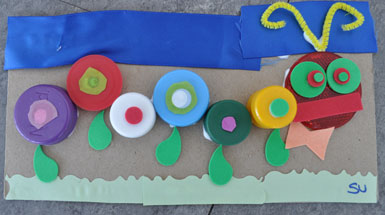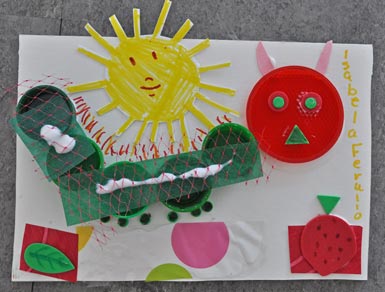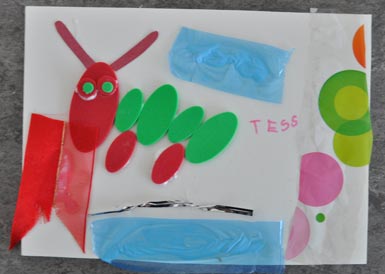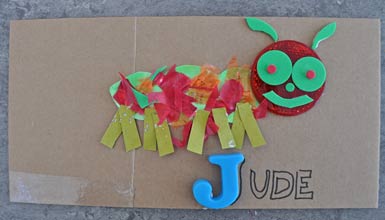 We love the variety of ways our guests use the mix of bottle caps, ribbons, paper, foam, corks, buttons, and other odds and ends we provide. Our favorite glue to use for found materials constructions is a thick white craft  glue, but hot glue (with adult supervision) works too!

You can create your own Very Hungry Caterpillar Celebration at home by reading The Very Hungry Caterpillar together and creating your own caterpillar constructions with whatever materials or objects you find – indoors or outside! You might even conclude with concluding with a Very Hungry Caterpillar-inspired snack like fruit or a cookie with a small hole cut through it. If you don't own your own copy of The Very Hungry Caterpillar, you can check out this link to see Eric Carle reading The Very Hungry Caterpillar on the Penguin Young Readers YouTube channel.

We hope you'll join us in celebrating The Very Hungry Caterpillar Day!