Here are 5 great resources that helped me tap my kids' interest in science and  "how things work" and got them busy putting their inquiry and observation skills into action.
1. Hands down — I love, and so do my boys, The Magic School Bus. Everything Magic School Bus. We've read the books — the classic series, the early readers, and the chapter books, we've experimented with the science kits and we've watched the videos! The zany story lines with wonderful and wacky Ms. Frizzle and her students are packed with adventure and an enormous amount of science fun. The science kits are appropriate for kids ages 5-10. One of our favorites was the Soaring Into Flight kit — we made balloon jets, parachutes, paper airplanes and more. Who doesn't love that? The videos are great too. It's amazing how many concepts my kids absorbed. Ms. Frizzle is the Science teacher every kid (and parent!) wants and wishes for — have fun!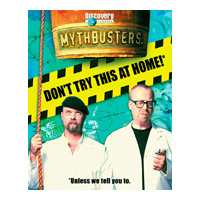 2. Mythbusters!  My whole family loves Mythbusters. You're likely already familiar with the Discovery series hosted by Jamie Hyneman and Adam Savage in which they use the scientific method and their special effects backgrounds to test the validity of myths and news stories but — if you didn't already know — there are three great Mythbusters science fair books that make science experiments and science fair projects as cool as Jamie and Adam have made science on the show. I have the first book Mythbusters Science Fair Book. My boys (7 and 9) found it easy to read and they could navigate the projects fairly well on their own — I did need to help in some cases. The homemade rocket was fun — and they loved the "Can Cola Shine A Penny?" experiment. It's a great resource if you're looking for science fair project ideas! There are two other books in the series Confirm or Bust and Don't Try This At Home – but we haven't yet tested them out.  The titles alone will have  kids begging for science.  I've got two birthdays coming up soon – so those will definitely be on the gift list! For more check out the Mythbusters Science Fair Book here.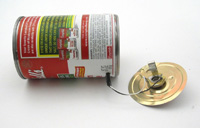 3. "Maker" websites: I really like Design Squad Nation on pbskids.org. It's CHOCK FULL of great kid-centric creation ideas and experiments that get kids building and designing. Topics range from fashion to animals, vehicles to robotics. There is definitely something for everyone.
The Children's Museum of Pittsburgh's www.makeshopshow.com is a blog dedicated to inspiring kids ages 6-10 to make things — all kinds of things — and giving them the know-how, tips and insights they need to build, experiment and innovate. This is a FAVORITE of mine. I love it. Ideas include making soup can microphones, sweater sleeve slippers, vegetable instruments (!) and hula hoop rugs — to name just a few. It's fun, inspiring and a wonderful celebration of kids making art, science and technology.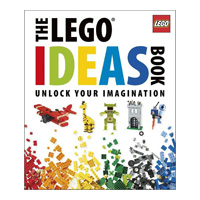 4.  I've got to give a big KUDOS to Lego for coming out with a series of books that gives kids new ideas for what to make with their buckets of existing Legos. My boys have three Legos idea books (they have made fantastic gifts for the holidays and birthdays — big wins in our house!) and they are filled with inventiveness and inspiration. The Simple Machines book offers up very simple ideas that get kids exploring and building with simple machine concepts. My son's 2nd grade science curriculum was all about simple machines and it carried over into 3rd grade — so this was a great at-home compliment to that curriculum. Fantastic Contraptions is just that — fun, cool ideas for building gizmos, structures and…contraptions! The Lego Ideas Book is a great starter book  with over 500 projects! Whatever your interest — there's an idea worth building. From fortresses and  jet planes to jungles, farm structures and medieval kingdoms  - this is a winner for builders young and old. All of the books have beautiful colored images and offer step by step instructions that are easy to read. These have gotten a lot of mileage in our house.  Inspires building, design, creativity, imagination and understanding of simple mechanics. 
5. Frogs and Lizards and Butterflies, Oh My!: While there is an abundance of wonderful books on habitats and animals to choose from, we can't get enough of Nic Bishop's gorgeous, photography rich books about lizards, butterflies, spiders, marsupials, snakes and frogs. The photos, many full page spreads, are astonishing. Frogs is a particular favorite — showcasing frogs from around the world in their stunning habitats. The text is simple and easy to read, perfect for K – 4th graders, and the photos are spectacular — not to be missed.
We also have a few field guides on hand at our house. There are many different publishers of field guides but I like The National Audubon Society field guides. My boys flip through these and check out facts frequently — and we take them with us on vacations or day hikes. I chose a few based on what they were studying in school and what they're interested in — so we have The Field Guide to North American Trees (studying trees was a 1st and 2nd Grade Science topic for them and we like hiking too), The National Audubon Society Field Guide to North American Reptiles and Amphibians (they love this one showcasing 100's of different types of reptiles and amphibians in full color — who knew there were so many kinds!) and National Audubon Society Field Guide to North American Birds: Eastern Region. There are many to choose from — so have your kids tell you what they are interested in — or choose guides related to where you live or where you may be traveling and let your kids take the lead — they'll love flipping through guides like true experts.