Young children love listening to true family stories shared by their older siblings, parents, and extended family members, and this sharing of family history is invaluable to a young person's developing sense of self.

But how do you keep children engaged with your family history as they grow older and their interests spread to people and activities outside of their home and family? This fun collection of child-friendly websites and apps can help. With a little adult support, these tools can transform your little ones into genealogy detectives — researching and recording your family's history.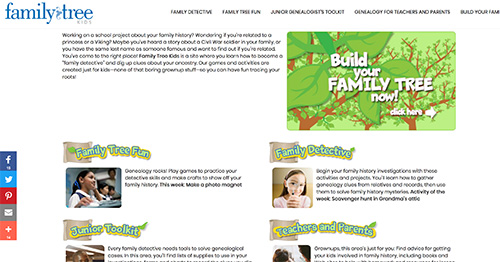 1. The Family Tree Kids website provides useful information for kids interested in researching their family history. It includes a range of great games and activity suggestions, plus a digital family tree that can easily be downloaded and updated by your child to create a great visual representation of up to five generations!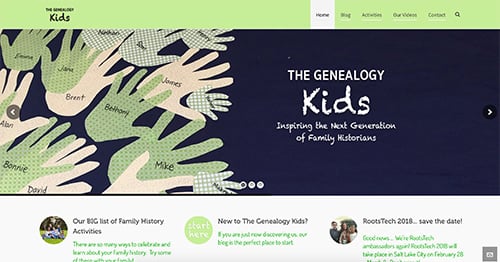 2. The Genealogy Kids website is the brainchild of a genealogist, Jana Greenhalgh, and on the site, she shares lots of ideas for involving kids in genealogy. All of the activities are based on those she has explored with her own six kids. I particularly love the list of interesting Family History Activities, which includes lots of fun ideas that are sure to inspire your kids.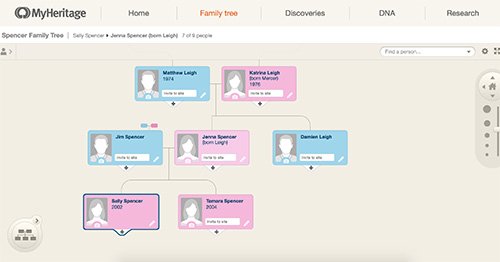 3. The MyHeritage website and app allows you to create your own digital family tree, with the capacity to add photos of family members, and a range of research tools. Although this is a fully functioning genealogy site for adults, the family tree creation tool is simple enough for elementary and high school children to use.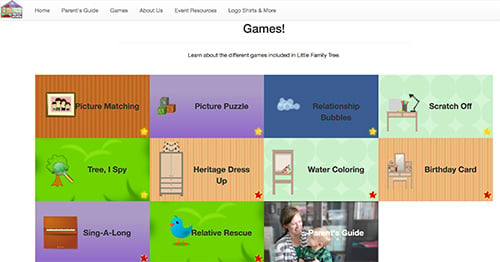 4. The Little Family Tree app links to an existing digital family tree (which is particularly useful if a parent or grandparent has already researched and created a family tree online). It then uses the information in a range of games that engage young children with their family history, teaching them about family relationships, important dates, traditional dress, and more.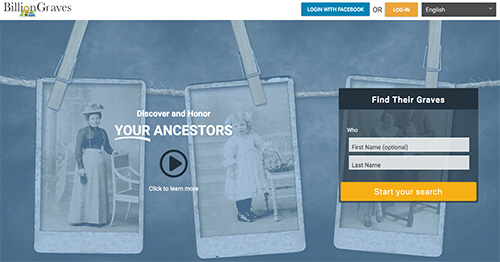 5. For older children, the BillionGraves website provides a really interesting library of cemetery data and headstone images from around the world. The searchable database is great for finding information about deceased relatives.
To start things off, or to engage younger children, you could suggest they first complete this Family Tree Printable. Researching and recording your family history can be a really interesting collaborative project for the whole family, and you never know quite what (or who) you will discover in the process!