Breakfast
Cran-Corn Muffins
Fill muffin tins halfway with your favorite corn muffin batter, then drop a spoonful of cranberry sauce in each. Swirl sauce, then top with batter until cups are 3/4 full. Bake as directed.
Lunch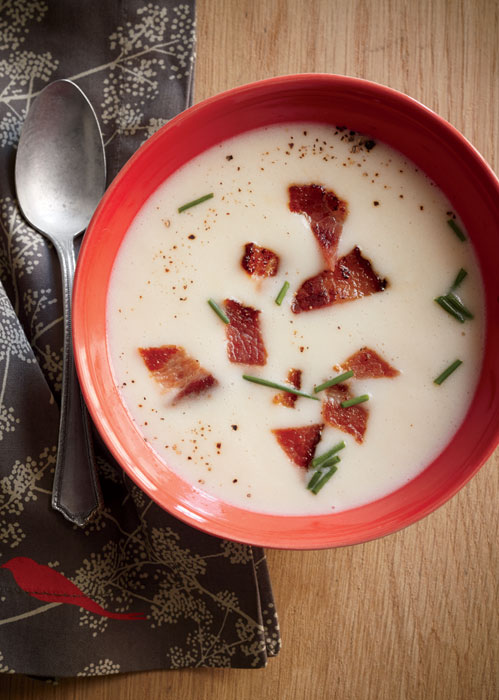 Mashed Potato Soup
Combine 2 cups mashed potatoes with 3 cups vegetable broth in a blender and puree until smooth. Warm in a pot over medium heat. Top with chives and crumbled bacon.
Snack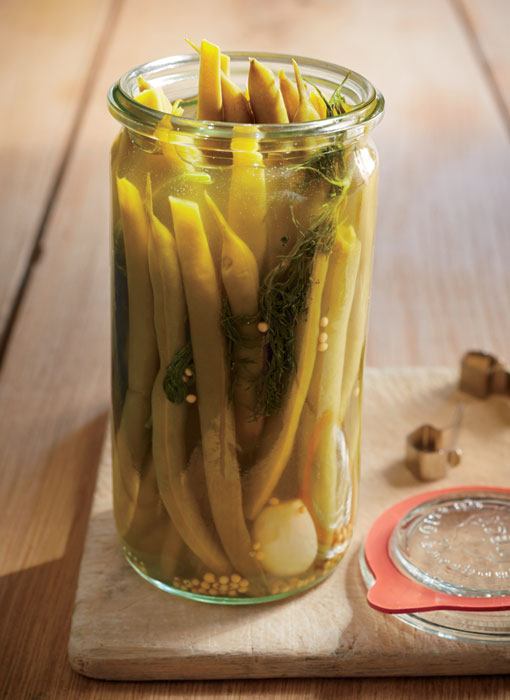 Quick-Pickled Dilly Beans
Fill a pint jar with leftover green beans and several sprigs of dill. Combine 1/2 cup each vinegar and water, 2 tsp each sugar and kosher salt, 1 tsp mustard seeds and 2 cloves garlic in a small saucepan. Bring mixture to a simmer, stirring occasionally, until salt and sugar dissolve. Pour the brine over beans in the jar and let cool, uncovered, 1 hour. Cover and refrigerate 1 to 2 hours, or until the beans are cold.
Store the pickled beans in the refrigerator for up to 2 weeks — if they don't disappear before then!
Dinner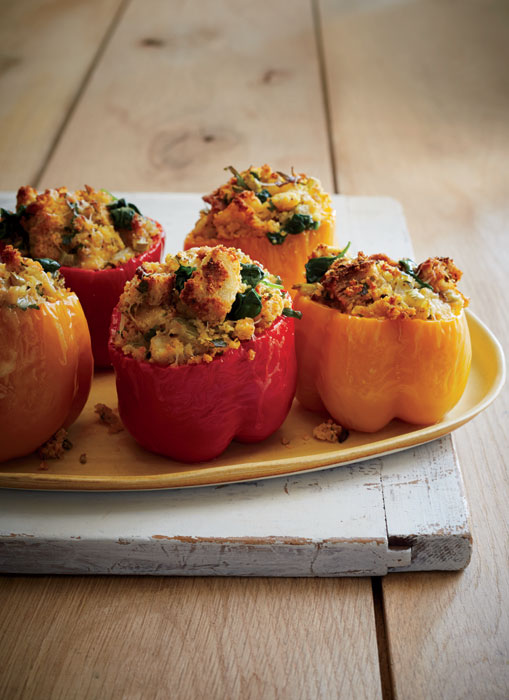 Stuffing-Stuffed Peppers
Remove tops and seeds from bell peppers. Fill with a mix of stuffing, shredded cheese, and baby spinach. Sprinkle with more shredded cheese. Bake at 400?F for 30 minutes.
Plus:
12 More Thanksgiving Leftover Recipes
Easy Thanksgiving Mini Pies 
Thanksgiving Side Dishes Kids Can Make

Photo Credit: Con Poulos