Celebrate Halloween with these spooky snacks — you can serve them at a Halloween party or include them as a treat in your child's lunch box. 
Eerie Eyeballs
To make these eyeballs, pictured above, top powdered doughnuts with green gummy Lifesavers and a brown M&M "pupil."

Boneyard Brownies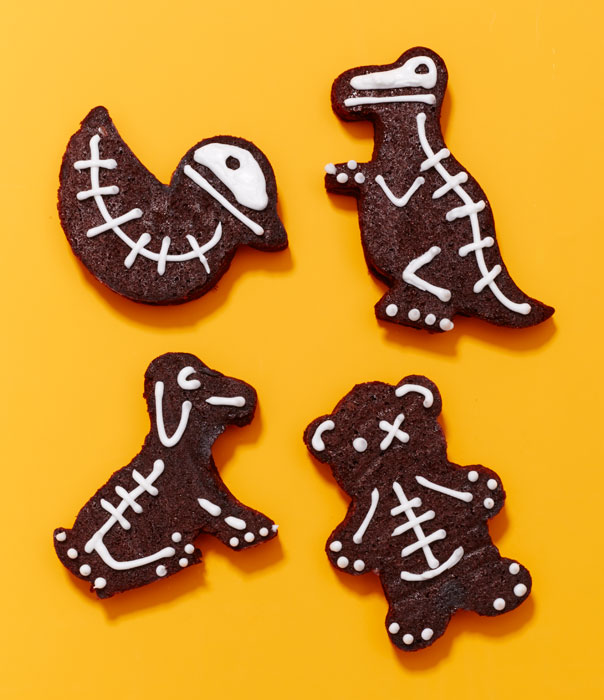 Bake a batch of brownies using your favorite recipe. Then, once they've cooled completely, cut out animal shapes with cookie cutters. Use white icing to draw a skeleton on each.
MORE: 8 DIY, No-Carve Pumpkin Decorating Ideas
Ogre Toes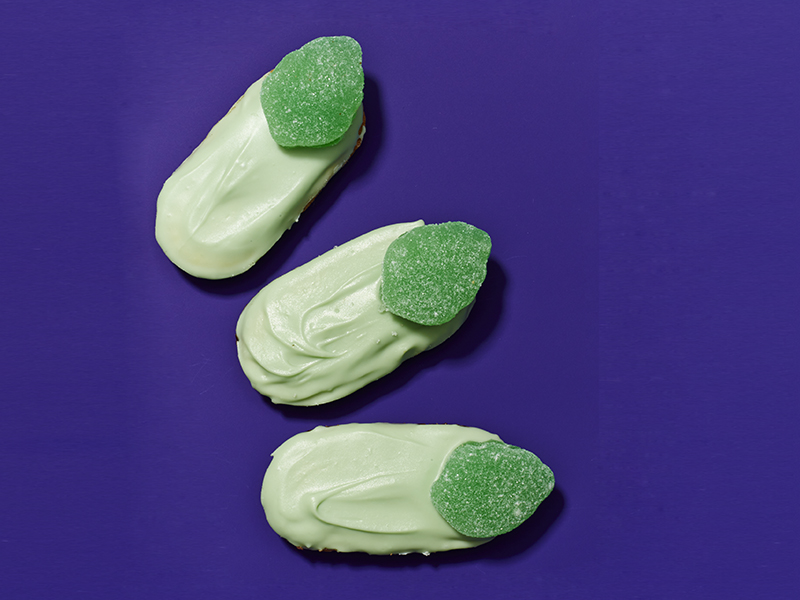 Dunk Milano cookies in light-green candy melts heated in a microwave-safe bowl. Top with a spearmint gummy candy leaf. Pop in the freezer until hardened.
Monster Molars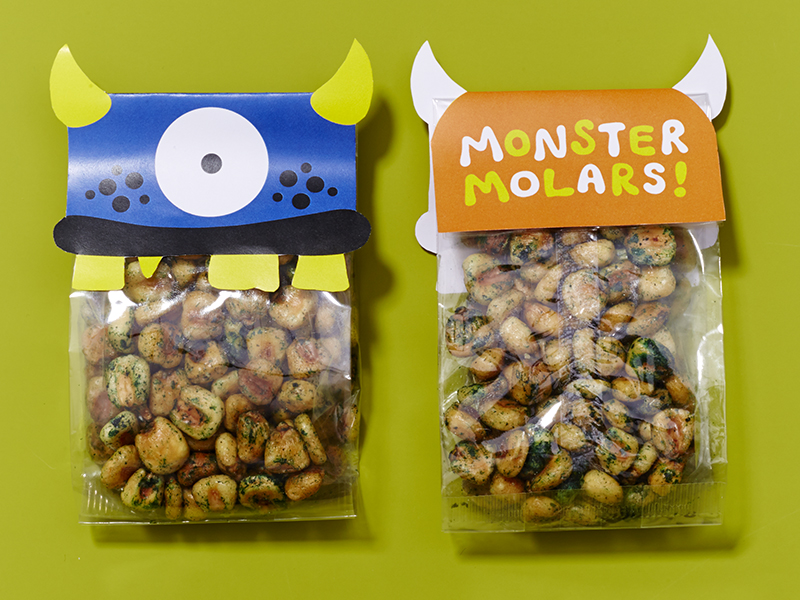 Place salted corn nuts in a resealable bag and add a few drops of green food coloring. Close the bag and shake to distribute color. Transfer to cellophane treat bags (Nycake.com, $5 for 100); staple closed, then add your own playful label and attach with double-sided tape.
MORE: Parent Guide to Halloween

PHOTOS: Christina Holmes