Peanut Butter Pancakes
Combine 1 cup four; ¼ cup each peanuts and blanched, slivered almonds; 2 Tbsp sugar; 1 Tbsp baking powder; and a pinch of salt in a food processor, and pulse until the nuts are fnely ground. Whisk 1 cup milk and 1 egg in a large bowl. Add the four mixture and whisk until just combined. Cook in a buttered skillet until golden. Serve now, or let cool, then stack between sheets of parchment, wrap in foil, and freeze. Reheat in the toaster.
The Boost
Nuts give this classic a major hit of protein.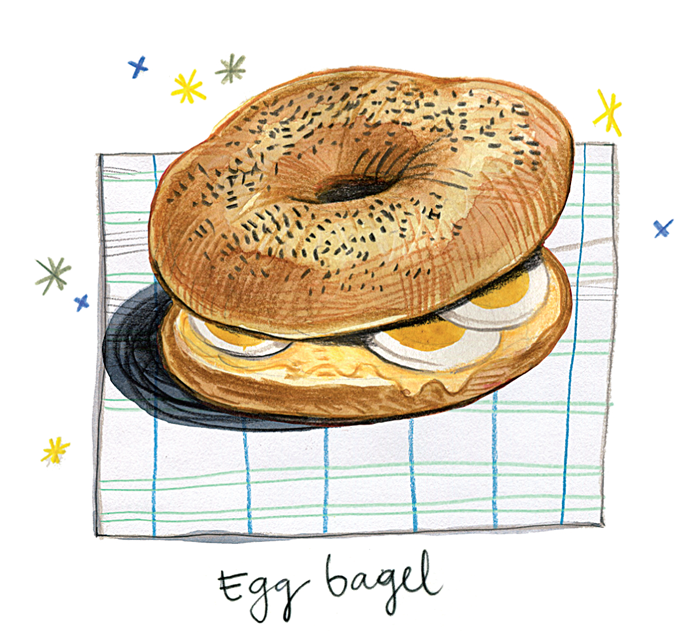 Egg Bagel
Hard boil an egg the night before, then slice and layer on a toasted whole-wheat mini bagel with a schmear of light cream cheese in the morning.
The Boost
Adding a protein-packed egg to their a.m. bagel will keep kids full until lunch.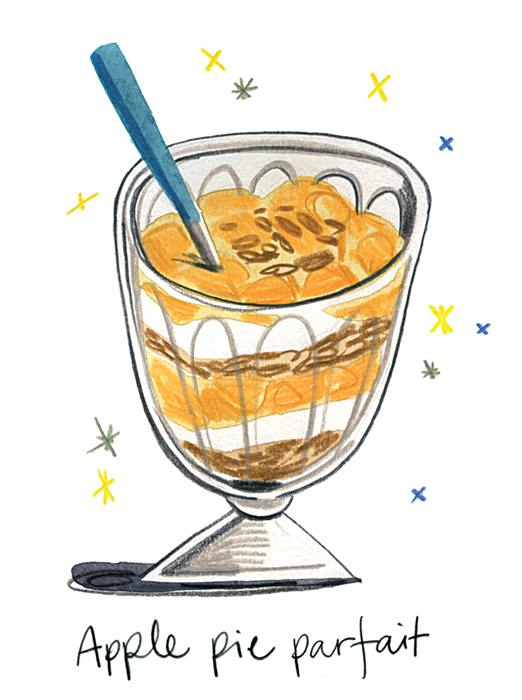 Apple Pie Parfait
Cook 2 diced apples in a skillet with ½ tsp cinnamon and the juice of ½ lemon until softened; set aside. Mix ¼ cup each wheat germ and graham cracker crumbs in a small bowl. To create the parfaits, divide and layer the apples, the wheat-germ mixture, and a 6-oz vanilla Greek yogurt between 4 small glasses.
The Boost
Wheat germ seriously ups the fiber factor.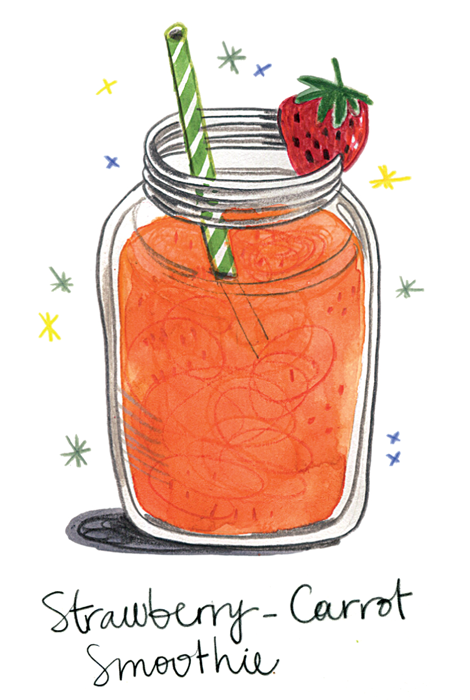 Strawberry-Carrot Smoothie
Combine 1 banana, 1 large chopped carrot, 10 to 12 whole frozen strawberries, and a splash of milk in a blender, and puree until smooth. Serve in a tall glass.
The Boost
Consider this a multivitamin in a cup!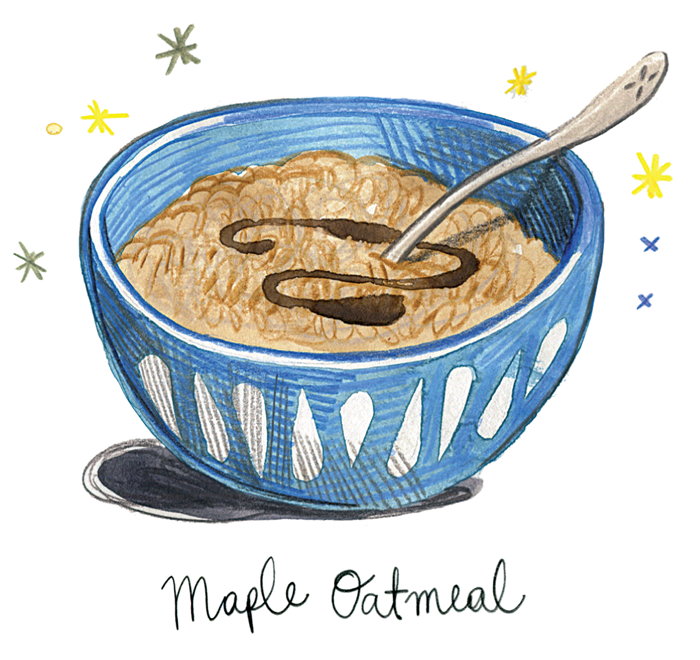 Maple Oatmeal
Combine ½ cup each steel-cut oats and quinoa (rinsed well) in a saucepan with 3 cups vanilla almond milk and a pinch of salt. Bring to a boil, then reduce the heat and simmer, stirring occasionally, about 20 minutes. Divide among bowls and drizzle with maple syrup.
The Boost
You'll sneak in quinoa (a high-protein superfood!) without one complaint.