Leaf Critters
Use craft glue to attach leaves to acorns or pinecones (collect 'em in your yard or buy dried leaves at Naturespressed.com). Put acorn caps, grass, fern fronds, or moss to work as heads, legs, and antennae. Go wild!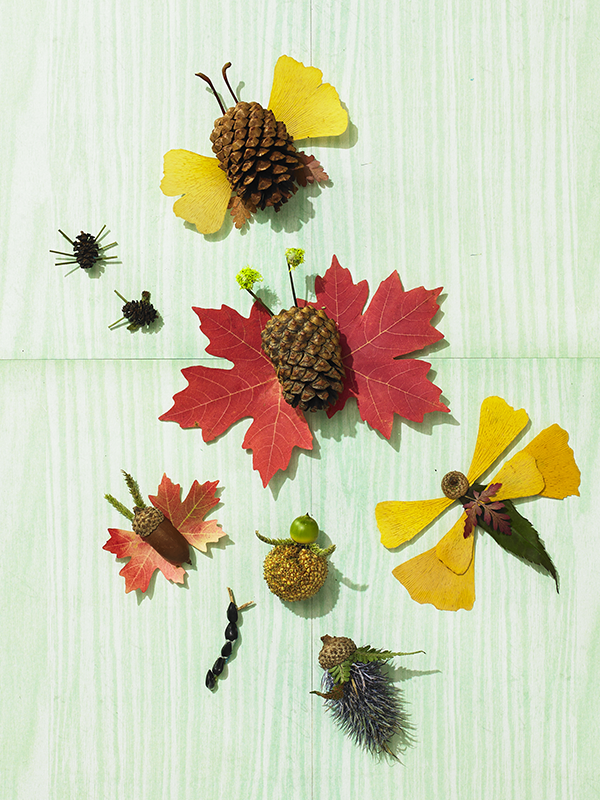 Painted Leaves
Press maple leaves yourself or at buy a bunch online (from $2, Naturespressed.com). Use paint pens to draw on lines, dots, and playful shapes.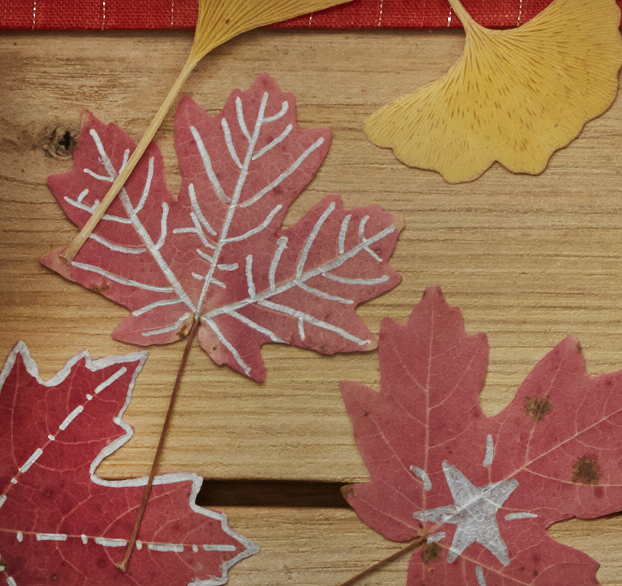 Colored Pine Cones
Hit the backyard to find pine cones, then cover 'em with two coats of gold or magenta acrylic paint. Liquitex Basics, $5 each, Dickblick.com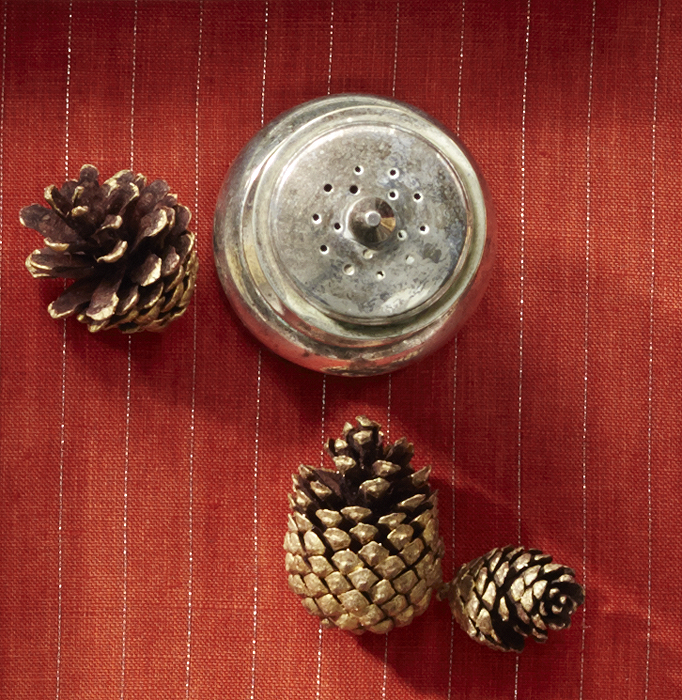 Leaf Garland
Dip leaves halfway in a paper cup filled with gold paint. Dry on parchment paper. Affix to waxed thread with double-stick tape. Tie to a branch at varied heights.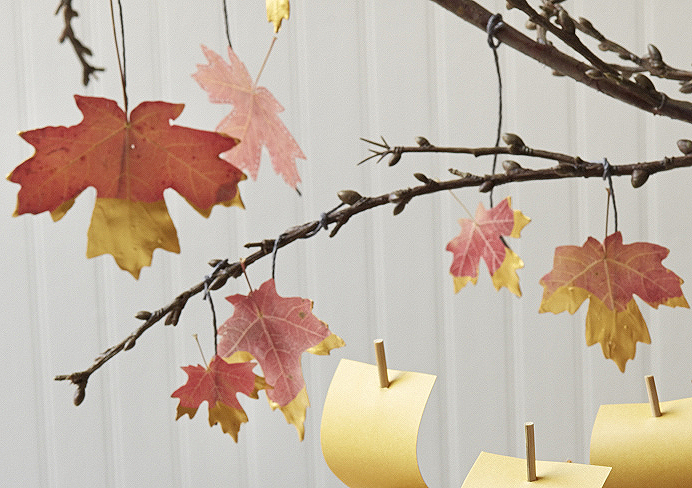 Plus:
More Easy Fall Crafts for Kids
Photo Credit: Con Poulos