You will need:
Our PDF of a holiday village building, printed on card stock
Our PDF of Big Ben, printed on card stock
Scissors
X-Acto knife or similar knife to trim paper (for grown-up use only)
Battery-operated tea lights
Clear tape
Wax paper
Brown construction paper
Pencil
Markers
Black and white poster paint
Paintbrush
Various size wine-bottle corks
Optional accessories: miniatures such as trees, streetlights, dream bottles, fine glitter snow, etc.
What to do:
1. Print the Putz Village building PDF on card stock, one set for each house you plan to build. Print one copy of the Big Ben PDF on card stock.
2. Carefully cut out the building walls, found on page one of your Putz Village building PDF, and your roof, found on page two of your Putz Village building PDF. Fold your roof along the guideline.
3. Lay your building walls flat, with the gray guidelines facing up. Use a pencil to draw where you would like to place the windows. Have a grown-up cut out the windows using the X-Acto knife. Tape wax paper on the inside of your windows to create windowpanes.
4. Decorate the outer walls of the building. Be creative and have fun,adding trim around the windows and doors, signs for businesses, wreaths,etc. There's no wrong way to design your village!
5. Have a grown-up help assemble the building. Tape the walls together while laying them flat, then stand them up and tape the corners to create a square. Place tape on the inside of the roof tabs, sticky side facing out, to attach the roof.
6. Repeat steps 3–6 for as many buildings as you desire in your miniature Putz Village.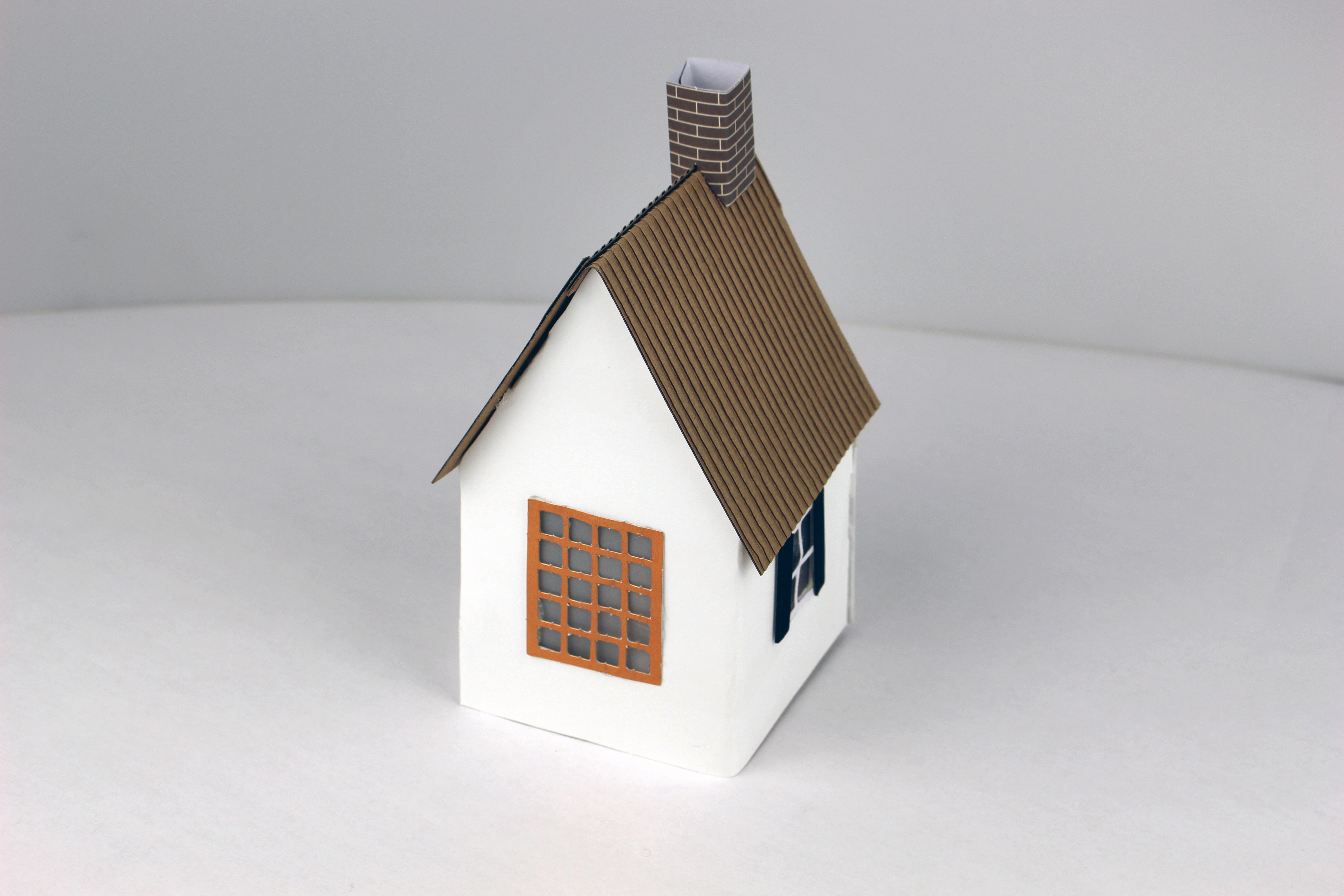 7. Assemble Big Ben: On page one of your Big Ben PDF, cut along the black lines using your X-Acto knife and fold on the dotted lines to create a tall, rectangular tower for Big Ben's base. Fold the top flaps closed and tape in place to close the tower. On page two of the PDF, cut along the black lines and fold on the dotted lines to create the top of Big Ben. Place a battery-operated tea light on the flat top of the tower base, and attach Big Ben's top by sliding the tabs into the slits. Add details with markers if desired.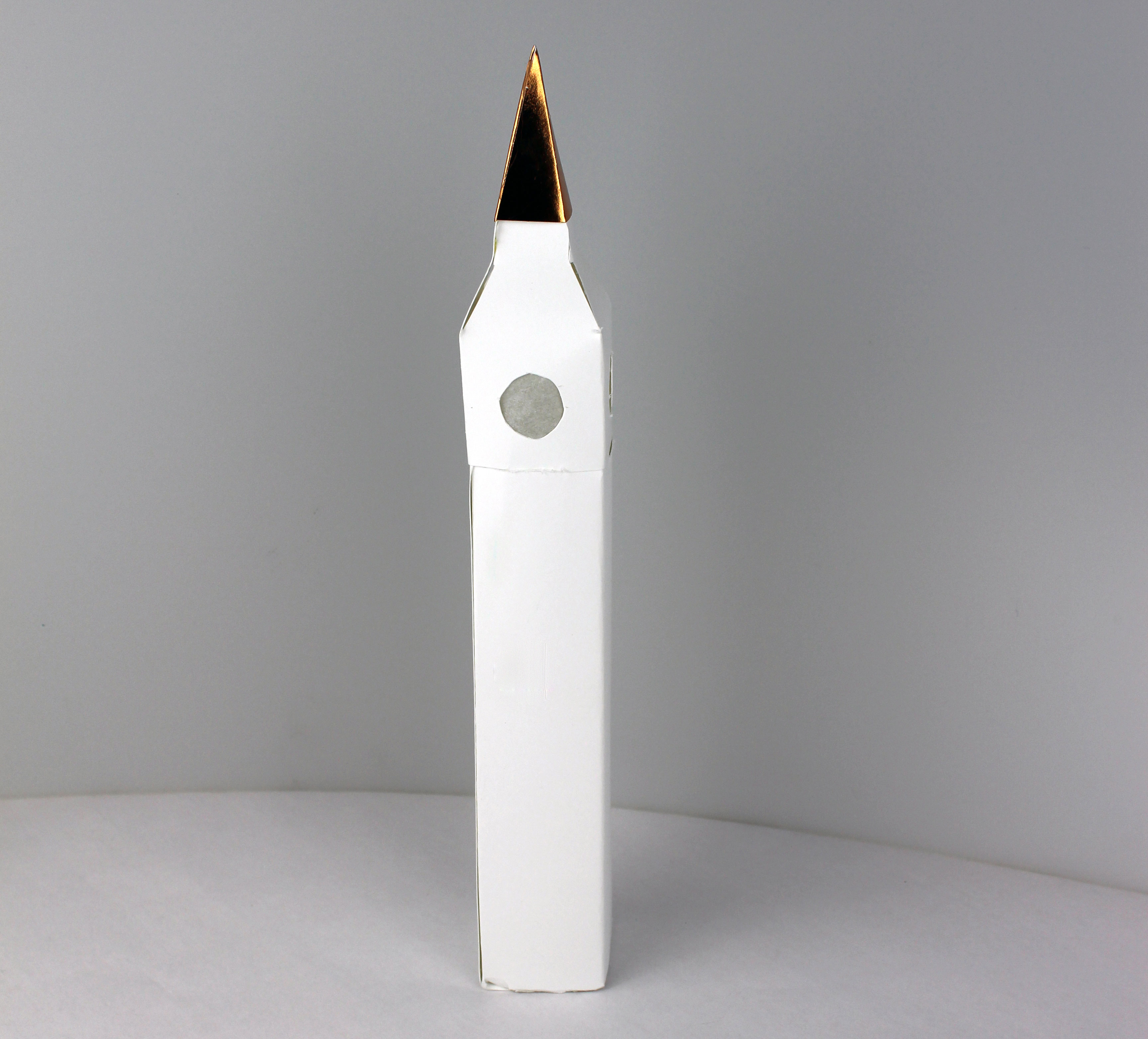 8. Arrange your village buildings and Big Ben along your cobblestone road, placing a battery-operated tea light under each building to illuminate it. Add your miniature accessories. We found many treasures in the miniatures section of our local craft store, including trees, a clock, and tiny glass bottles of dreams, perhaps left behind by the BFG himself! Have fun setting up your very own Putz Village and enjoying its warm glow.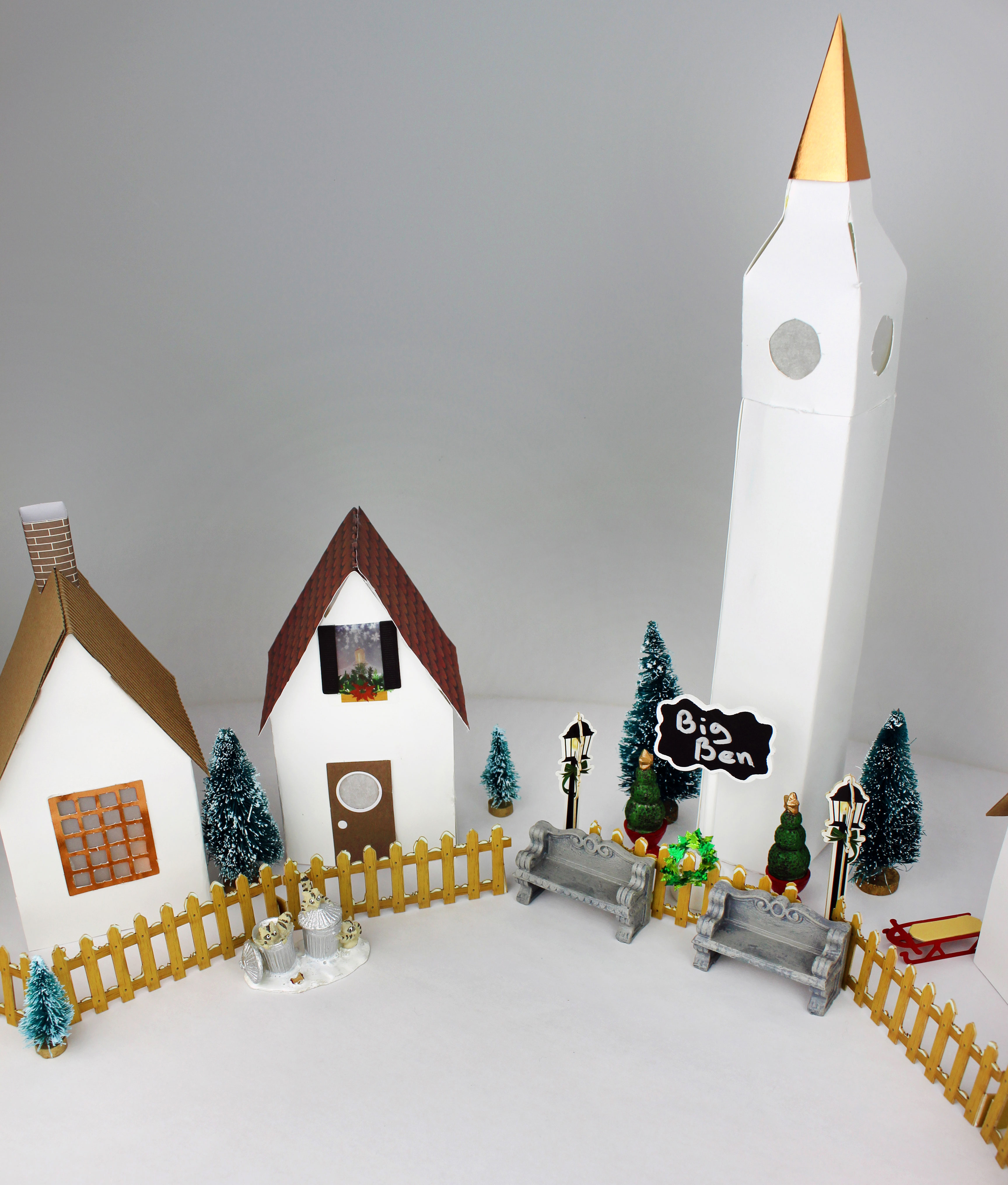 Disney's The BFG available on Blu-ray™, Digital HD & Disney Movies Anywhere today.