Say the word "history" and most kids don't think of...well, fun. Prove them wrong by making your next vacation a field trip to one of these sure-to-wow destinations. What makes each one so special? They're all spots where children can see, feel, hear, smell, and taste the past. So allow time for detours. If you try to whiz through, you'll likely miss a lot. If your kids are younger than 8, you may want to go back a few hours at a time over several days. That way, your crew will be primed to take it all in, then talk about it for years.

History Hotspots
Gettysburg
At the National Military Park (Nps.gov/gett), you can enlist your kids in the army! (We know you've considered it.) See real relics of the war, visit the site of Lincoln's Gettysburg Address, and hear child-geared stories. Lincoln's Lost Treasure (Lincolnslosttreasure.com), a live production, uses clues to lead adventurers on a search for the Gettysburg Address.
Apache Junction, AZ 
Abandoned gold mines, creaky saloons, tumbleweed: For a legit taste of the Old West, check out Goldfield Ghost Town (Goldfieldghosttown.com), near Phoenix. This once-booming town is now a cool place to pan for gold, watch a gunfight, ride the Apache Trail on horseback, or tool around the Superstition Mountains on the Scenic Narrow Gauge Railroad.
PLUS: 14 BEST TRAVEL APPS, GAMES & TOYS 
St. Augustine, FL
The Castillo de San Marcos Fort (Nps.gov/casa) is a must for any kid on a pirate kick. Also worth a stop: the St. Augustine Alligator Farm Zoological Park (Alligatorfarm.com), to see monster crocs; the 164-foot-high St. Augustine lighthouse (Staugustinelighthouse.com), said to be haunted; and a 200- year-old school building (Oldestwoodenschoolhouse.com).
Philadelphia
The Liberty Bell isn't the only reason to go to the City of Brotherly Love. Independence Hall is where the Declaration of Independence was debated and the U.S. Constitution was signed. We suggest the After-Hours Tour with Ben Franklin, but you'll need to book before you leave home (Phlvisitorcenter.com). And don't leave without trying the signature dish — head down to 9th Street and Passyunk Avenue to sample killer Philly cheesesteaks from either Pat's or Geno's (or both!). Afterward, burn the calories by racing up the steps of the nearby Philadelphia Museum of Art. Hey, if Sly can do it...
Mount Rushmore
Make sure to attend the evening illumination ceremony; it's as moving and patriotic as it gets. Bonus: The road leading to the memorial to Washington, Lincoln, Jefferson, and Teddy Roosevelt is lined with its own landmarks. Stop at the Black Hills Railroad (1880train.com). The two-hour round-trip aboard an authentic steam train takes you past buffalo herds. Explore Jewel Cave (Nps.gov/jeca), the third-longest in the world. If you want to go way back in time, you can witness the unearthing of mammoths at the Museum at Black Hills Institute (Bhigr.com/museum).
PLUS: 4 MUST-SEE WOMEN'S HISTORY MUSEUMS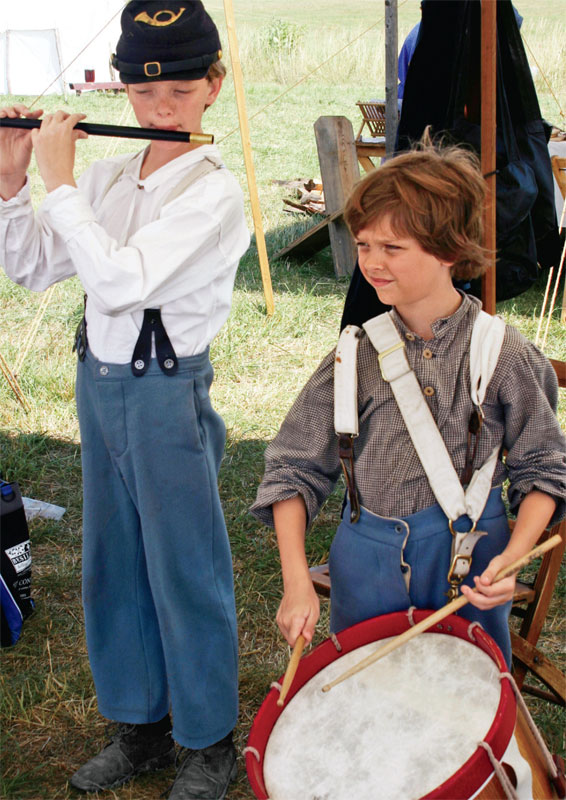 P&C Dream Trip: Colonial Williamsburg, VA
There's a reason this living-history experience is America's most famous. It drops you in the middle of the most important British colony in the New World when the ideas of independence, democracy, and revolution were being born. It's all about hooking kids on history by making it interactive. The costumed resident staff (yes, they live there) will almost have you convinced that you've been transported back to the 1700s. Meet Thomas Jefferson or George Washington, and then join in a sword fight. Take the Tavern Ghost Walk, more folklore than spooks. Have dinner in a traditional tavern and participate in jury trials just as they happened in the 18th century. Don't be shy: Chat with the blacksmith, milliner, and cooper about their craft as you watch them work. If your kid is a chore-dodger, you may be shocked when he lines up to draw water from a well.
When To Go: Summers are toasty, and you're outside much of the time. Fall can be a bargain, and kids may be able to connect what they're seeing to what they're learning in school. The holidays, though pricier, are magical. Kids love to help make the feast in the Geddy House.
Insider Tip: Staying in one of the houses at the Williamsburg Inn is a treat. They go fast, so book at Colonialwilliamsburg.com the minute your trip is set. See if you can get the Quarter House, the only all-original building. The upstairs bedroom is tucked under the eaves; little ones tend to love it.
PLUS: FIND MORE TRAVEL IDEAS AT OUR FAMILY TRAVEL HUB
Must-See History Museums
Our nation's roots extend to lands near and abroad. As you prepare to celebrate the 4th of July, why not visit a site that traces your family's cultural heritage?
Tenement Museum (New York, NY)
The Big Apple is the most famous "melting pot" of immigration in American history. Here, you walk through an actual immigrant apartment preserved from the early 20th century and meet characters playing real family members. Best for ages 8 and up. Tenement.org
National Museum of Mexican Art (Chicago, IL)
Explore folk art, photography, paintings, and more by Mexican, Latino, and Mexican American artists. Check out the family programs on Sundays. Each includes a tour and an arts and crafts session. Nationalmuseumofmexicanart.org
Museum of the African Diaspora (San Francisco, CA)
The family program called Folktales Across the African Diaspora is a hands-on treat. It features storytelling, performance, craft-making, and more, reflecting a variety of beautiful cultural beliefs and arts from Africa, North America, South America, and the Caribbean. Held the third Saturday of every month. Moadsf.org
Heritage Discovery Center (Johnstown, PA)
As you enter the exhibit America: Through Immigrant Eyes, pick up a card that features one of eight fictional immigrant characters. Plug the card in along your tour and the exhibit talks back to your character. A neat, interactive way to learn about those who settled here from Eastern and Southern Europe between 1880 and 1914. jaha.org/DiscoveryCenter/virtualtour.html
Photo Credit: The Colonial Williamsburg Foundation; Paul Witt, Gettysburg CVB