What to do:
1. Cut felt into an 8 ¼-inch square. Mark a ¼-inch border using a chalk pen. Then, starting at the inner border, draw seven horizontal lines 1 inch apart.

2. Cut along the lines to make slits, being sure to leave a ¼-inch border.

3. Cut a second color of felt into an 8-inch square. Cut the square into eight 1-inch strips.

4. Weave strips in and out of slits to make a checkerboard pattern. Secure ends with craft glue.

5. Wrap about 72 inches of yarn around two fingers to form a fat bundle. Remove the bundle from your fingers and tie a knot tightly around it all.

6. Cut open the loops and trim and fluff into pom-poms. Repeat the process to make 16 pom-poms in two different colors (8 of each).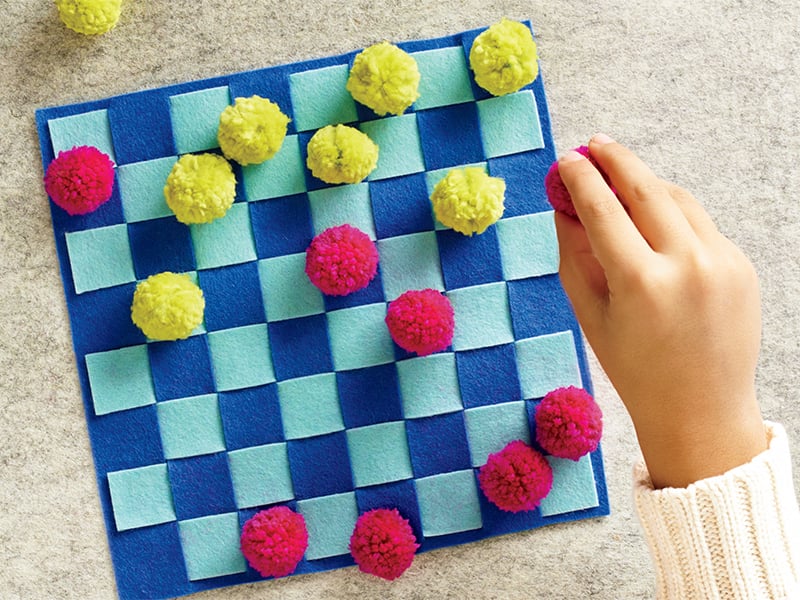 Plus:
MORE Wool and Felt Crafts
5 Creative Science Experiment Crafts for Kids

Photo Credit: Aaron Dyer