Beth and Chuck Nixon of Fort Washington, PA, wanted their summer vacation to have special purpose. So last year, in between hiking in Zion National Park and touring the Hoover Dam, the family — including Liam, 12, and Kat, 10 — spent two days at the Best Friends Animal Society's sanctuary in Kanab, UT, helping walk rescued dogs, among other duties. "My kids loved it," says Beth. "They really enjoyed being put to work."

Like the Nixons, many families are devoting part of their getaways to a cause. "If you want your kids to have more gratitude, what better way than to live it?" says Nancy Schretter, founder and managing editor of the Family Travel Network.

Before you commit to a trip, be sure it's worth the time and effort. As Schretter says, "You don't want something that's 'make work' for tourists under the guise of volunteerism." These organizations let you make a real difference at your final destination:

Friends of Virgin Islands National Park
Encompassing approximately 8,000 acres, Virgin Islands National Park is one of the smallest of the U.S. national parks. But it still requires a lot of upkeep. For the most part spread across St. John, United States Virgin Islands, the park takes up 60 percent of the island and is known for its beaches, hiking trails, and rustic structures dating back to its early history as a Danish colony.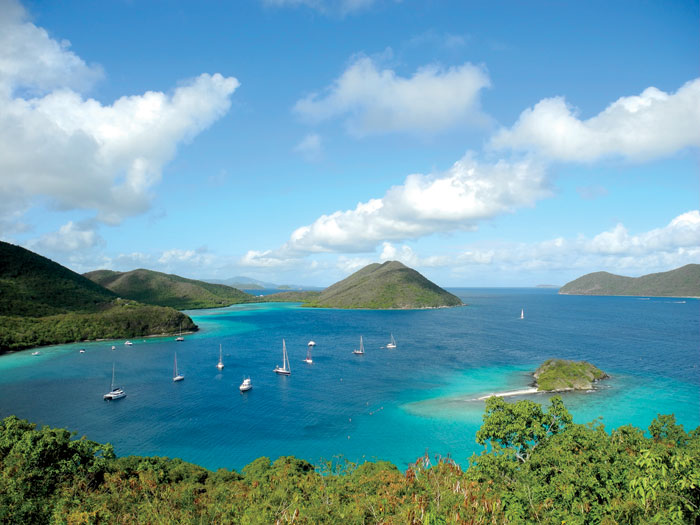 The nonprofit Friends of Virgin Islands National Park maintains the area, and folks visiting St. John can do one-day volunteer programs. Just show up any Tuesday or Thursday from November through April and work with a crew to clear vegetation from ruins or remove beach debris. "Vacationers often want to do something besides sit on the beach," says Friends president Joe Kessler. "They get exercise and see parts of the park they wouldn't otherwise."

There is no age minimum; younger children can gather brush and move small rocks, but parents should make sure little ones are mature enough to handle a six-hour shift.

It costs nothing to donate time to the park. You can also help just by renting a condo or villa through the Villas for the Park program; participating properties donate up to 15 percent of the lodging cost to the Friends when guests book through the site Friendsvinp.org.

The Nature Corps
This organization maintains such national treasures as Yosemite National Park and Sequoia National Park in California, as well as Hawaii Volcanoes National Park. "My mom taught me that it was important to give back, and I wanted to introduce my son to that," says Cristen Lunt of Pleasant Hill, CA, who took her 6-year-old son, Louis, on a three-day trip to Yosemite last May. "He was so proud to pitch in."

You can participate in three to eight day all-inclusive trips that may involve protecting ancient sequoias by re-vegetating areas affected by foot traffic or restoring coastal dunes. "Families feel like they're making a contribution to the parks," says founder Mark Landon. "And they create wonderful memories."

About half of each trip is devoted to conservation or restoration alongside park rangers. The rest of the time, you can enjoy hiking, fishing, or swimming. There's no age minimum, but kids under 8 must have two parents or guardians present so that one adult can volunteer while the other babysits.

Packages start at $390 for adults and $290 for kids for three days of camping with chef-prepped meals (at Yosemite and Sequoia National Parks) or for lodging and meals (at Morro Bay State Park). Thenaturecorps.org

Sandals Foundation
If you're headed for the Caribbean, check out Sandals Foundation's Reading Road Trip program, launched by the resort chain's charitable arm to improve literacy at impoverished schools in Jamaica, Antigua, Turks and Caicos, St. Lucia, and The Bahamas. Every Thursday morning during the school year, families with kids 8 and older can visit a school and assist island children in literacy-boosting exercises like recognizing sight words. And you don't have to be a guest at a Sandals resort to participate.

"Visitors really fall in love with the region, and this provides them a way to have a great impact on it," remarks program director Heidi Clarke. "It makes the vacation that much nicer, because you know you've made a child smile." The experience can have a lasting effect. "For his birthday, one boy asked his friends to donate to the school he'd visited," Clarke says. The money paid for a TV and DVD player for watching educational programs. Other volunteers have "adopted" schools to provide ongoing aid.

Reading Road Trips costs $20 per outing for adults; kiddos go for free. To learn more, visit Sandalsfoundation.org. You can reserve a place on a Reading Road Trip through Island Routes Caribbean Adventures at Islandroutes.com.

Donate
Through Sandals' partner Pack for a Purpose, vacationers can bring a new or gently used book to leave at a local school. Visit Packforapurpose.org to learn more.
Best Friends Animal Society
The largest no-kill animal sanctuary in the United States is near the "grand circle" of national parks — the Grand Canyon, Zion,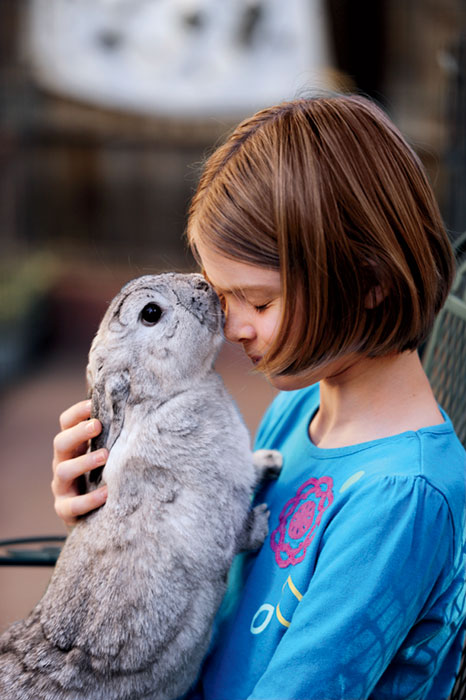 and Bryce Canyon — which makes it easy to volunteer while also doing other fun regional activities.

Tasks depend on the ages of children, who must be with a parent or guardian. Kids ages 6 and up can walk cats on a leash, while those 8 and above feed bunnies, cut up veggies for guinea pigs, and give parrots baths with spray bottles. Those 10 and older help prepare pups for adoption and socialize shy dogs (sit with a treat and coax them to take it).

At the 3,700-acre sanctuary's Kids' Camp, children 6 to 9 get supervised exposure to animals that would otherwise be off-limits. Aaron Wilson put his son Sawyer, 7, in the camp last year: "He loved being in the dog areas."

The program is free, and you can sign up for a half day, a full day, or longer. Stay at a sanctuary cabin (from $90 a night) or rent one of its RV sites ($35). Bonus: families with kids 6 and up can take cats for sleepovers; those with kids 8 and older can take dogs overnight. Bestfriends.org
Plus:
Kid-Friendly Animal Adventures
3 Family-Friendly Wildlife Sanctuaries to Visit

Photo Credit: Radius Images/Alamy; Courtesy of Friends of Virgin Islands National Park; Molly Wald/Best Friends Society