Give a child a picture book filled with rich illustrations and she will pore over its pages for hours at a time. Give a child a picture book filled solely with rich illustrations and as well as examining its pages, you invite her to co-author the story — and that is kind of exciting!
A wordless book is a book that tells a story purely through the illustrations. Wordless picture books are valuable tools for literacy development as they engage children, regardless of reading level, in prediction, critical thinking, meaning making and storytelling. Guiding your child's interaction with a wordless book can also develop a richer vocabulary and greater understanding of story structure.
How to Read a Wordless Picture Book With Your Child
At first it might feel a little strange to sit down to "read" a wordless book with your child but I encourage you to tap into your inner child to give it a go. Here are some tips to get you started:
Begin by looking at the cover. What can you see? What clues to the story does the cover illustration show?
Read the title. Does the title give you any ideas for what the story might be about? Make predictions about the story based on the cover and title.
Take a picture walk. Look through the pages of the book with the sole purpose of enjoying the pictures. Talk about anything that captures your attention.
"Read" the story. You might go first, inviting your child to add to your story as they see fit. Don't be afraid to tell your story with dramatic flair. Add sound effects and interesting voices that suit the characters of your tale.
Encourage your child to take a turn telling their own version of the story.
Ask questions about the book — which is your favorite illustration? Do you have a favorite part of the story or a favorite character? Can you tell about a time you have felt like the main character or found yourself in a similar situation?
6 Great Wordless Picture Books to Explore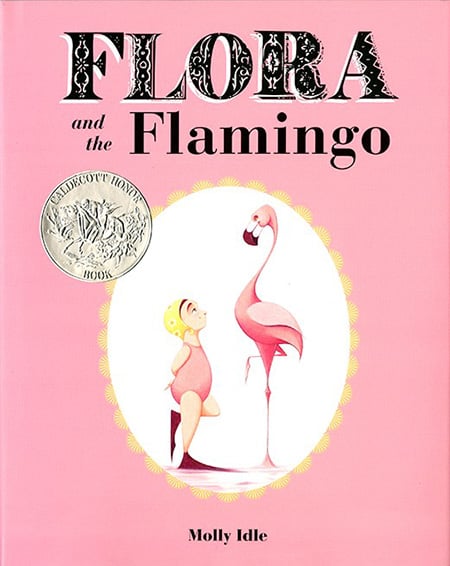 1. The books in the Flora series by Molly Idle never fail to bring a smile to my face. The first, Flora and the Flamingo, introduces us to the delightful Flora as she finds a new friend in a dancing flamingo.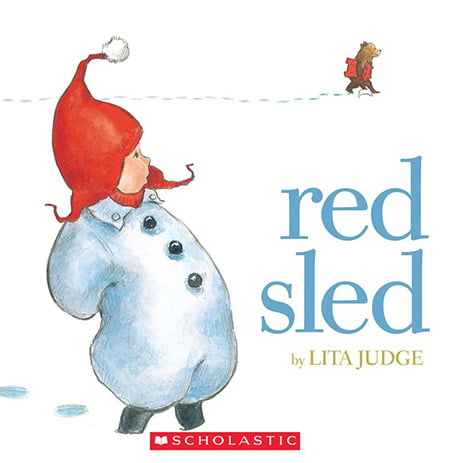 2. In Red Sled by Lita Judge, a group of woodland animal friends enjoy a fabulous moonlight sled ride on the sled that a small girl has left outside.

3.Chalk by Bill Thomson is the story of three friends who discover a magical bag of chalk that brings everything they draw to life. How will they escape the dinosaur they have created?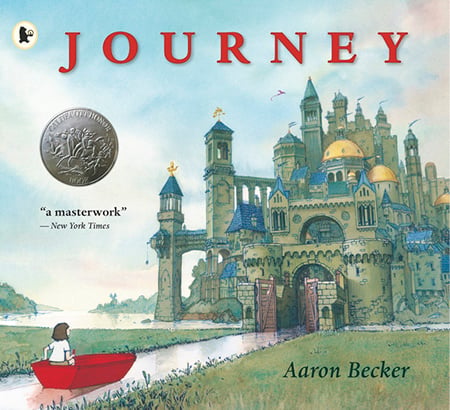 4.Journey by Aaron Becker is the story of a lonely girl who draws a magic door on her bedroom wall as an escape to a world of adventure.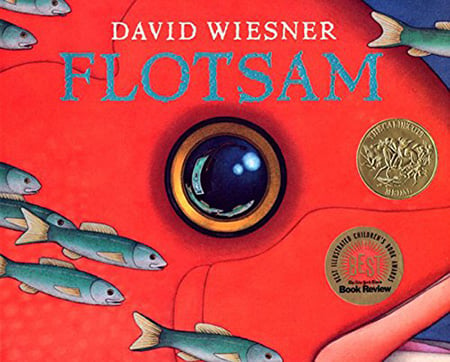 5. In Flotsam by David Wiesner, a young beachcomber finds a camera washed up on the shore and the photos it contains share an astonishing story.

6. I love that Mirror by Jeannie Baker shares the story of two very different families who live in countries across the globe from each other. By walking us through their daily lives we discover that although our cultures may be very different, that we indeed share many similarities wherever we grow up.
Their engaging nature and potential for literacy development for children of all ages and reading levels, make wordless picture books more than worthy of a home on our family bookshelves.