Young children are masters at play. Long before they are able to connect letter shapes to letter sounds they can create stories with toys. Why not use that natural desire to play and connect to their toys to promote literacy in your home? Children desire deep connections, and reading about their favorite toy or playing with something from their favorite book is a fantastic way to extend reading into play. 
These toys -- coupled with the book they are from -- make wonderful gifts. When you wrap them up together you are also wrapping up something so much more important -- the message that reading is a gift! 
Here are 13 wonderful toys based on great children's books.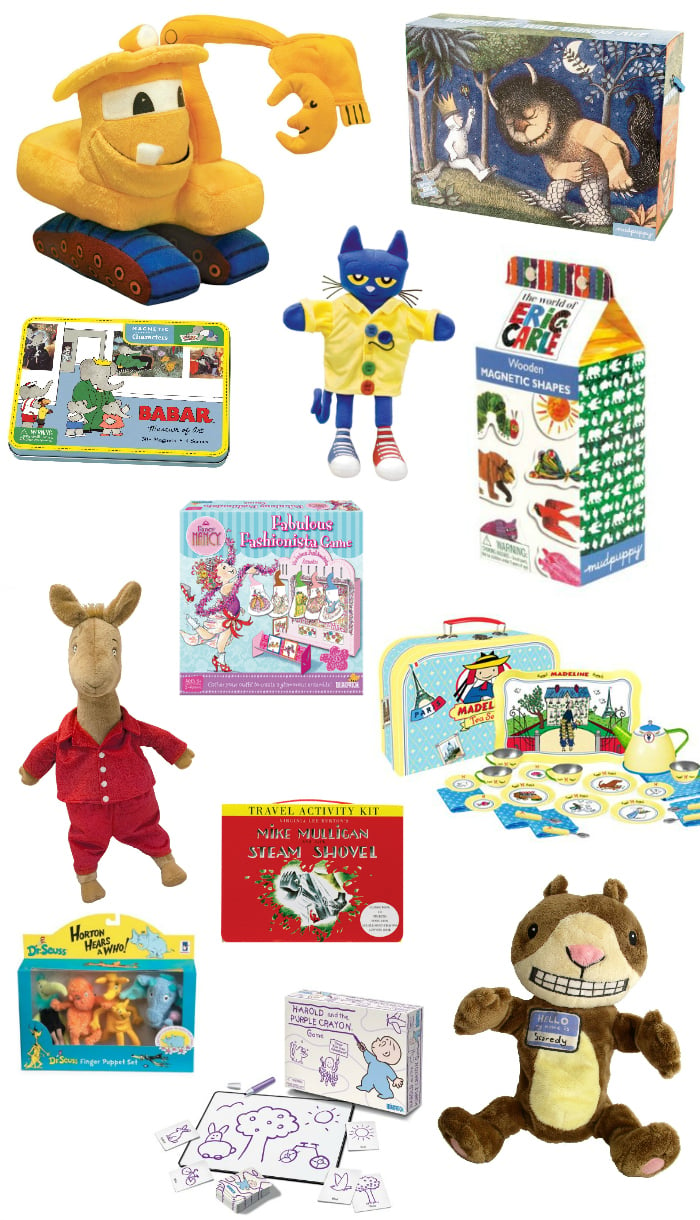 Babar at the Art Museum Magnetic Characters 
Eric Carle Magnets 
Fancy Nancy Game 
Goodnight, Goodnight Construction Site Plush
Goodnight Moon Story Props 
Harold and the Purple Crayon Game 
Horton Hears a Who Finger Puppet Set
Llama, Llama Red Pajama Doll 
Madeline Tea Set 
Mike Mulligan and His Steam Shovel Travel Activity Set
Pete the Cat and His Four Groovy Buttons Puppet 
Scaredy Squirrel Plush Puppet 
Where the Wild Things Are Floor Puzzle