We are all so busy that oftentimes, we forget to set aside the time we should to write a note to the people we love.

Do you remember getting letters in the mail from cousins, friends, or pen-pals when you were younger? Can you recall how nice it felt to receive a postcard from your grandparents when they were traveling? Wasn't it nice opening an envelope addressed to you and then reading the message inside?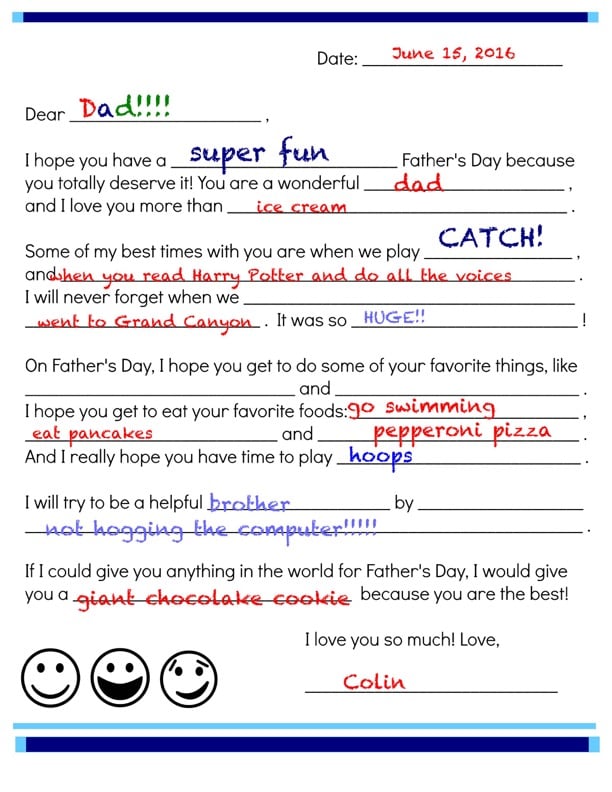 It still is a great feeling, and so it's my goal this year to get my kids doing more unplugging and more sharing messages the "old-school" way—by putting pen to paper for writing.

And what better time than starting now, with Father's Day?

Have your kids use this simple template as a starting point, a guide, or as their Happy Father's Day note itself! TIP: Encourage your kids to read through the note first, so they can start to think about out what they want to say before writing. Do they want it to a sincere note? Or thoughtful, funny, silly? Whatever feels authentic for them in the moment, there is no wrong or right because dad will undoubtedly love it no matter what it says. 

To print, click on image below.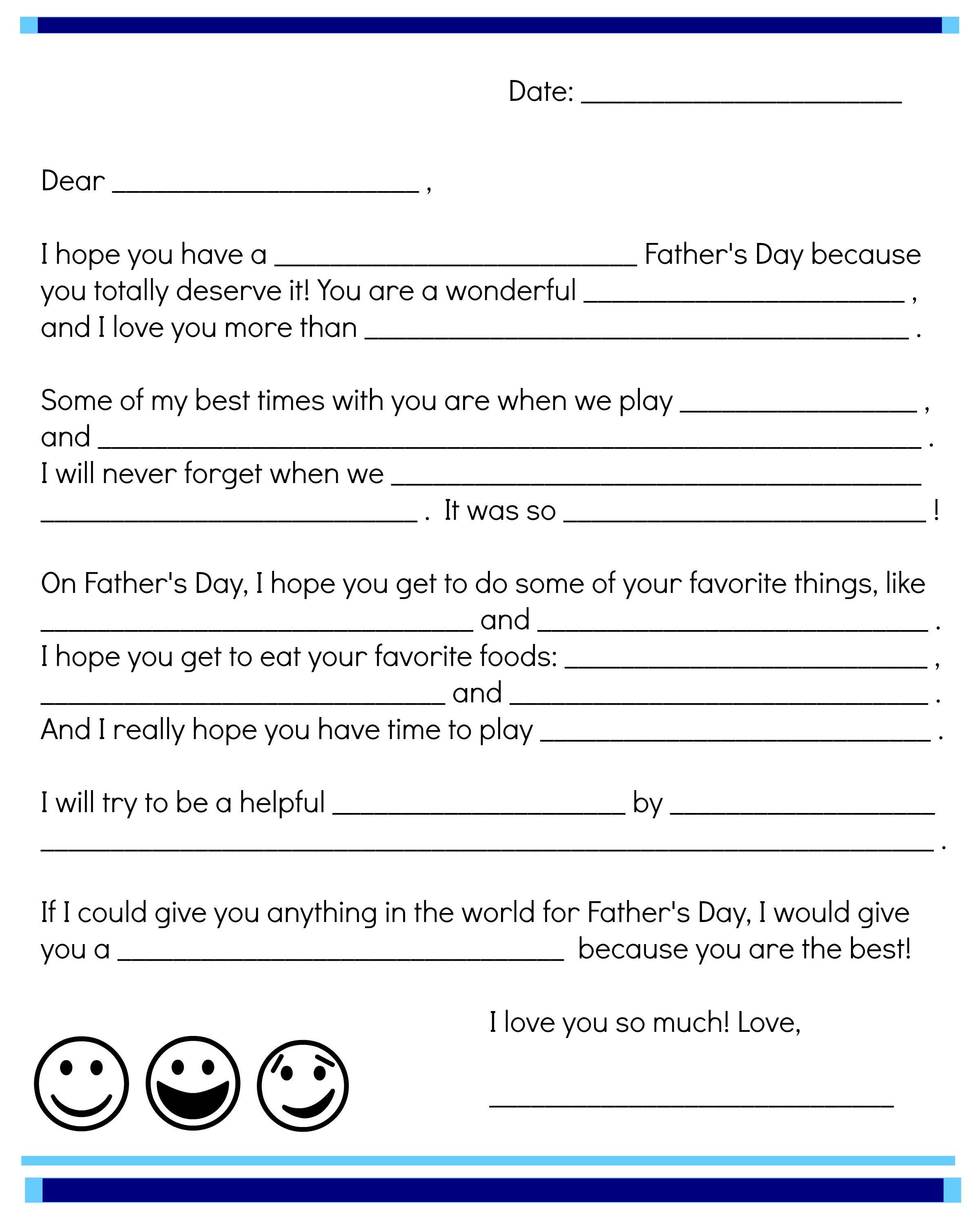 Do your kids already write and send letters or cards? Who do they write to? Do they have a pen pal? Who writes to them? We'd love to hear more about it. Share your stories on the Scholastic Parents Facebook page, or find Amy on Twitter @teachmama and let's continue the conversation!
Check out bloggers Amy Mascott and Allie McDonald's book, Raising a Rock-Star Reader: 75 Quick Tips for Helping Your Child Develop a Lifelong Love for Reading. Get expert advice and learn new strategies for your young readers.