Have a child who can't get enough of her dog, or one who dreams of having his very own furry friend one day? If your child already has a dog, he probably wants that four-legged pal to tag along everywhere. While that might not be practical, here's what is doable (and simple): making a puppy bookmark. 
Help your dog-lover create this homemade pet placemarker to foster his interests and to make reading fun. Having a super-cute pupppy pal bookmark that your child made himself will encourage him to carry a book with him wherever he goes. (Both will prove loyal companions!)
To make an DIY puppy pal bookmark you just need a few supplies and bit of creativity to start.
What You'll Need to Fetch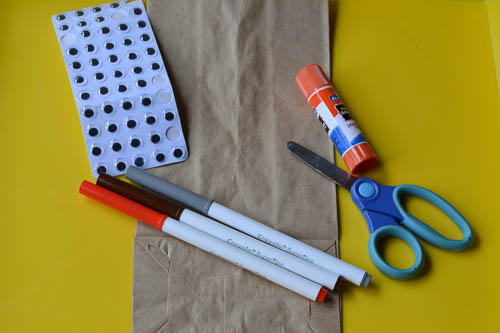 1 brown or white paper lunch bag
Markers
Scissors
Glue stick
Googly eyes (optional)
What to Do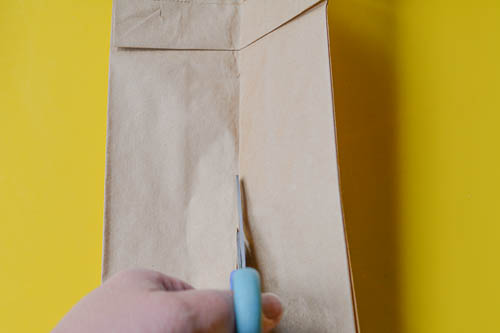 Step 1: Have your child make a vertical fold on the paper bag to fold it in half. Cut along the folded line. Work with one piece and save the other piece to make details in a later step. (Small children may need help cutting.)

Step 2: Have your child glue the front and back of the bag together along the open side of the bag.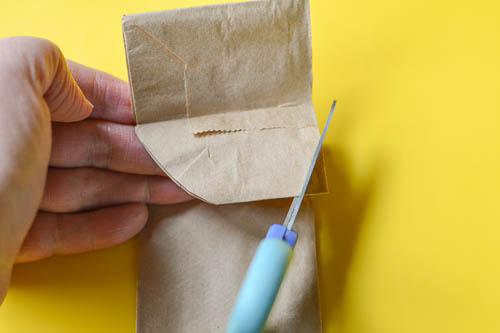 Step 3: Working with the flap side on top, have your child lift the flap and round the edges with his scissors to make the shape of the mouth. Once cut, he can gently separate the flaps to form an upper lip, bottom lip, and tongue.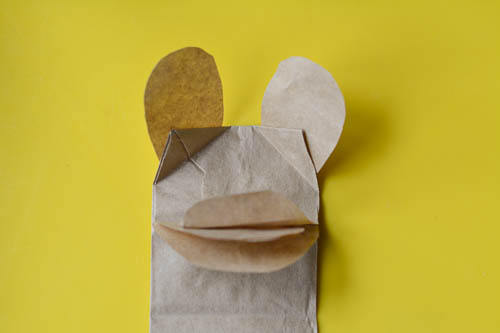 Step 4: Now, ask your child to bend the top corners of the bag inward. Cut out doggy ears from the leftover half of the bag from the cut in step one. Glue the ears into place on the folded corners.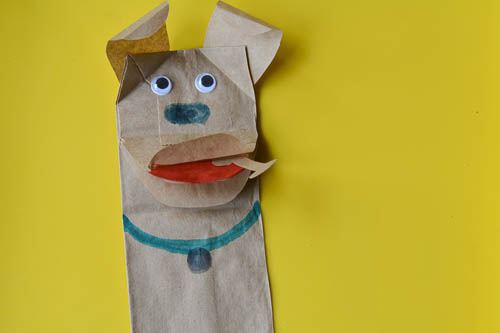 Step 5: Time to add the details! Your child can color the tongue red and add a nose. Draw the eyes or glue on googly eyes. Have your child add any other details she chooses to personalize her puppy, such as a bone and collar.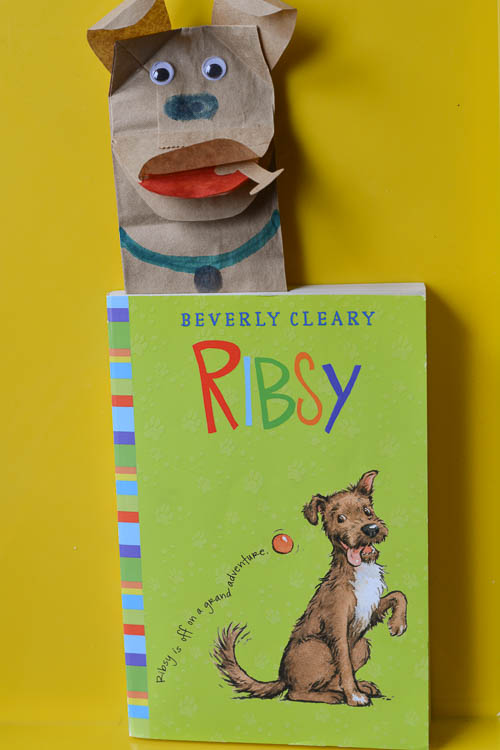 Now, the pup is ready to hangout in your child's favorite book. Bonus: Have your child make a whole a litter of puppy pal bookmarks to share with friends, give as gifts or include as party favors!
If your child needs a few dog-themed books to enjoy with her playful-looking bookmark, try some of these titles: Ribsy by Beverly Cleary, Stick Dog by Tom Watson, or Rescue on the Oregon Trail by Kate Messner. For even more doggy tales, share these 9 book recommendations for dog-lovers.
Connect with Jodie Rodriguez at Growing Book by Book.