My daughters are enchanted with fairies! And why not? Fantasy-inspired play adds imagination, and even adds a sprinkle of magic to their days. This multisensory fairy writing tray is perfect for making alphabet, spelling, and sight word practice more fun. 
The sparkle of glitter will capture the visual interest of your early learner. And, as your child 'writes' letters in the tray, her use of touch aids in the retention of what she's learning.
What You'll Need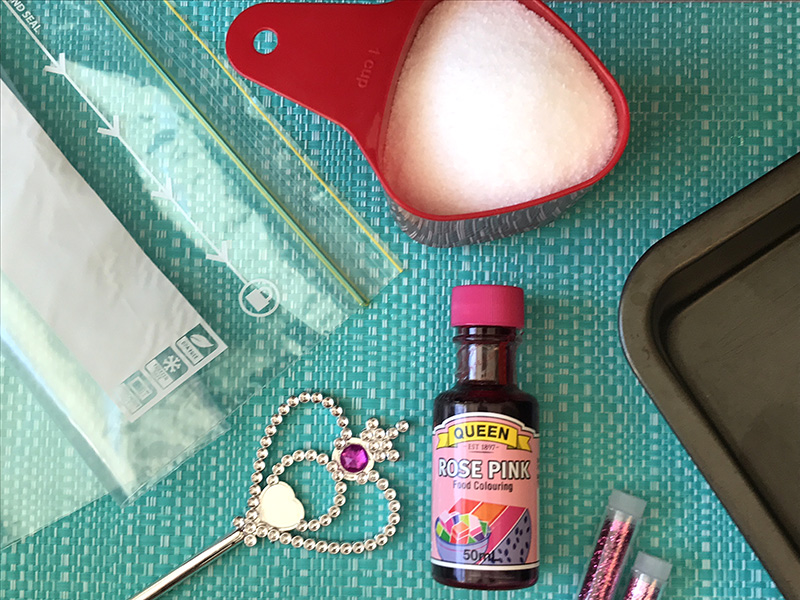 Table salt
Food coloring
Sealable, plastic sandwich bag
Glitter
Baking pan or similar tray
Toy wand (optional)
Alphabet or sight word cards
Gemstones or colored beads (optional)
How to Make a Fairy-Inspired Sensory Writing Tray
Step 1: Pour the salt into your plastic bag.
Step 2: Add in a few drops of food coloring.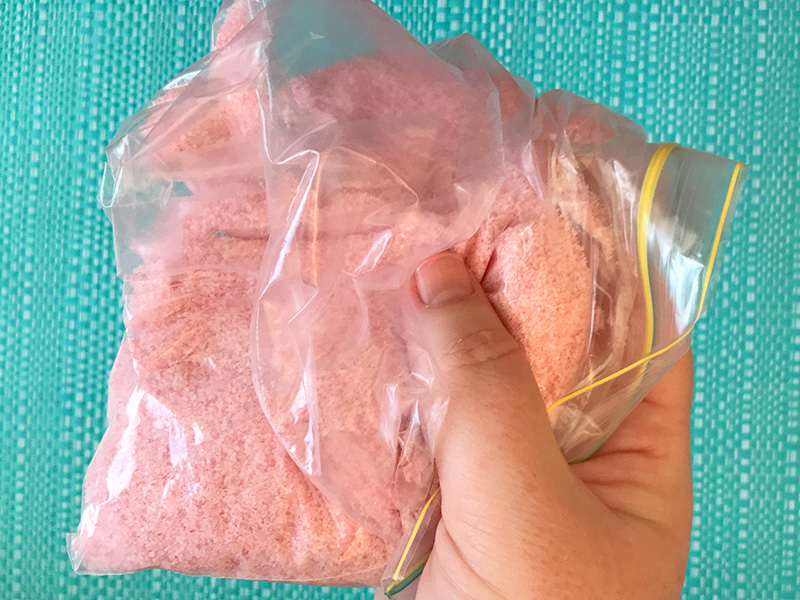 Step 3: Remove excess air from bag and seal. Massage the bag to distribute the food coloring.
Step 4: Pour the colored salt into a baking pan or tray.
Step 5: Sprinkle in some glitter.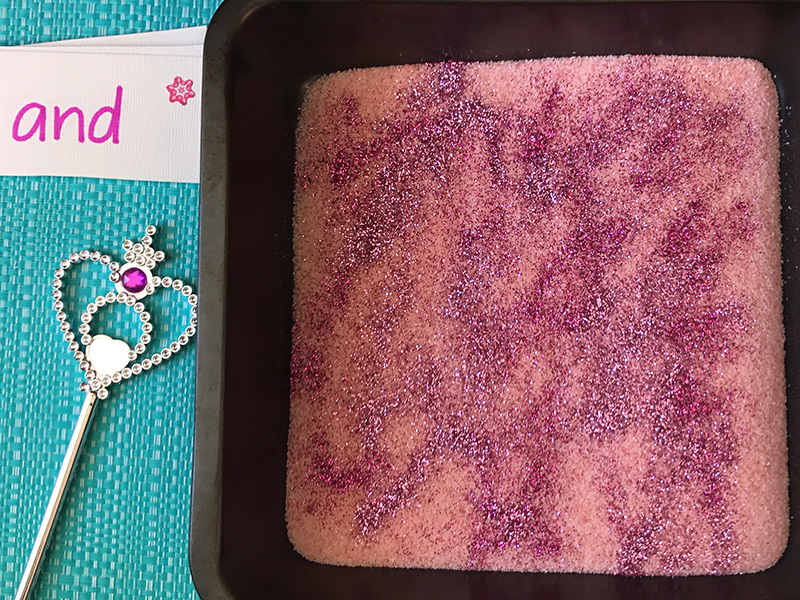 Step 6: Add a wand and word/alphabet cards.

Ways to Play With the Fairy-Inspired Sensory Writing Tray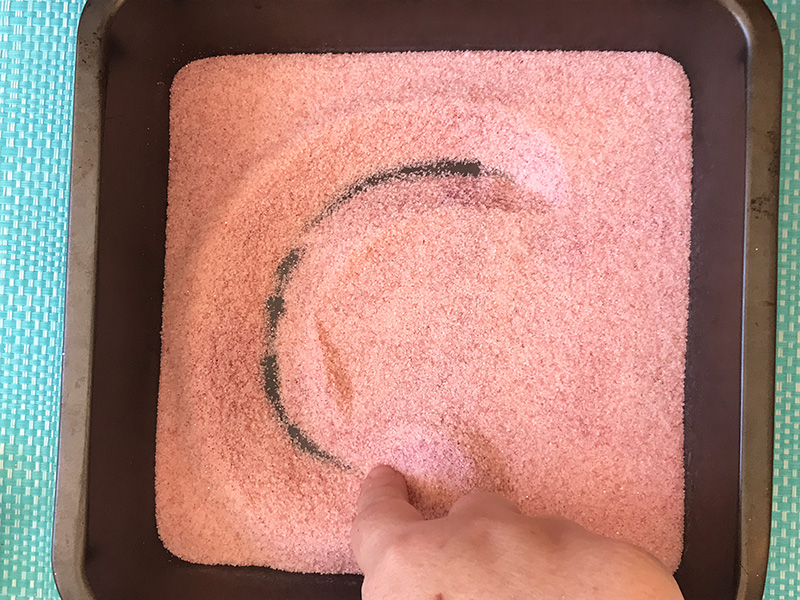 Your child can write letters or words in the salt using her finger, or the end of a wand (or anything long and narrow, that's safe).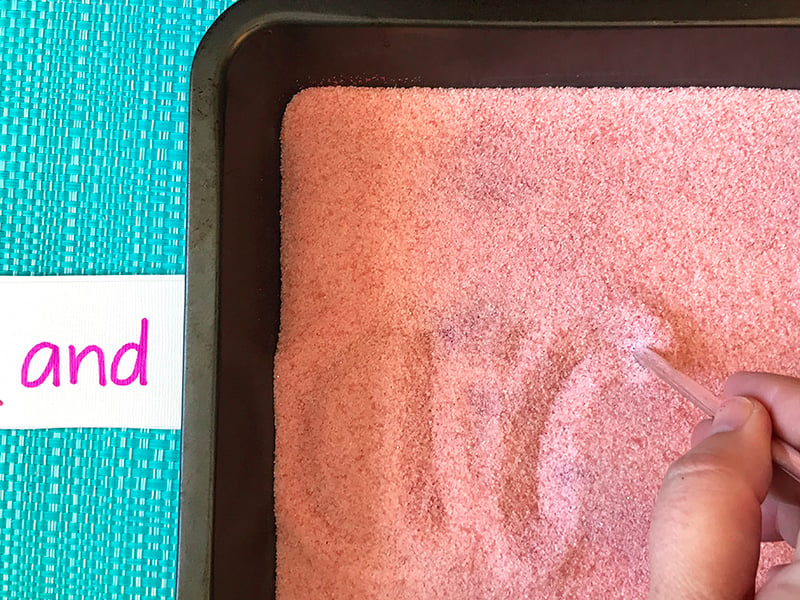 Once your child is done, give the pan a light shake or smooth it over by hand before writing the next letter or word.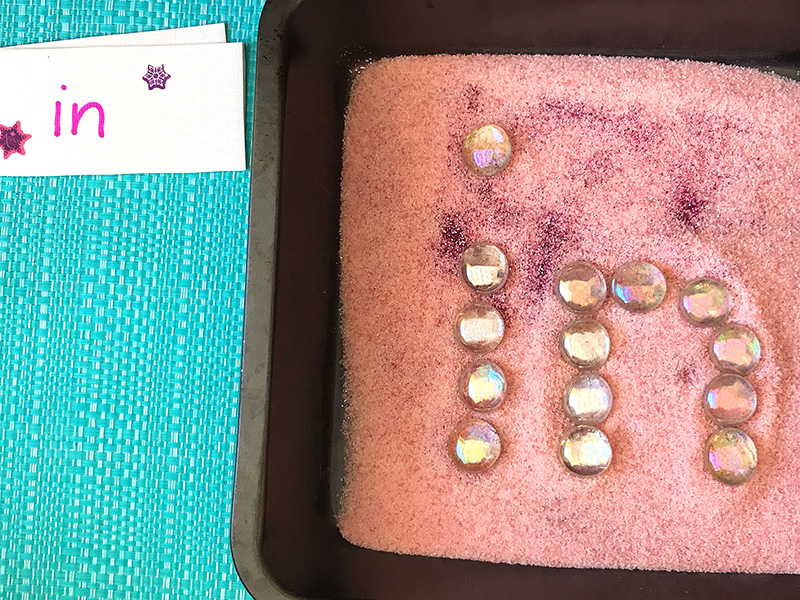 For an extra sparkly, sensory challenge, have your child cover the letter or word she's just written with small gemstones or colored beads.
The great thing about this writing tray activity is that your fairy-lover can use it all year round! Store the salt in an airtight container when not in use, and have fun adding a little sparkle to letter and word learning anytime.