Although nothing can replace the delight and importance of spending time reading aloud to your children, bringing audiobooks into the mix of reading experiences your kids have has many benefits.

I introduced audiobooks to my boys when they were very little. While listening to audiobooks did not replace my time reading aloud to them, they were a great complement to my read-alouds and to my children's own book exploration. Plus, they added tremendous variety to our reading experiences.  

We started out listening to very short 5- to 7-minute children's stories. There are so many to choose from and most are based on beloved children's picture books.  Our local library was a great resource for finding audiobooks and we also purchased some because my kids loved to listen to the stories over and over again. I picked classic stories and fairy tales, as well as new releases. I also tried to ensure exposure to a wide variety of themes and storylines.  As my boys got older, we moved into longer stories and chapter books. And by the time they were about 7 and 8 years old, they were listening to a mix of chapter books and full novels.  

Oftentimes, we listened to stories as a family, both at home and on car trips, and the experience unfolded over many hours and days as we moved into longer stories.  There were books we couldn't wait to get home to listen to as a family while cooking or after dinner before bed – or on the weekends when there is more time to hang out together.  We've spent lots of time talking about different points in the stories and sharing our predictions about what would happen next – or what we think of a particular character in the story so far.

My kids (8 and 10) still love to listen to audiobooks.  They often choose to listen while they tinker in their room building or drawing. But more often than not, they are intently focused on just listening and enjoying the story.  It's an awesome form of entertainment!

While there are many benefits to including audiobooks in your kids' experiences with stories and reading, here are some worth noting:

1.    Listening to audiobooks builds listening skills, attention span and helps kids build their capacity to focus. Start with short stories and build over time to chapter books and novels that require listening for longer periods of time.

2.    Whether your kids are reading a book or listening to one, a huge part of the reading experience is developing critical thinking and comprehension skills. Listening to audiobooks continues to help build these essential skills. Engage your kids in retelling the story they are listening to, have them share their favorite part or ask questions about the characters and plot to support their understanding of the story being told.

3.    Exposure to new vocabulary comes with independent reading, reading aloud, or listening to audiobooks.  Audiobooks can also be a way of introducing books above your child's current reading level, so that more complex stories and vocabulary can be introduced and enjoyed. Your child will benefit from the introduction to new and varied vocabulary without the frustration of not yet being able to read it himself.

4.    Listening to stories taps children's imaginations, the same way that reading does. Kids use their imaginations to conjure images of the story and its characters as the telling unfolds.

5.    Exposure to many different narrators gives kids a great understanding of how a story-teller can bring a story to life with voice inflections, humor, mystery, and varied cadence.  Every narrator brings something a little bit different to the telling of a story – and listening to a variety of narrators models for kids how to read with flair and confidence and how to create unique voices for characters and storylines themselves when they read on their own.

6.    Audiobooks help make stories accessible to kids of all different reading levels and stages of reading. New and emergent readers, fluent readers, and struggling readers can enjoy stories and benefit from strengthening all of the skills in the list above.

Here are some audiobooks my boys have loved over the years. Happy listening!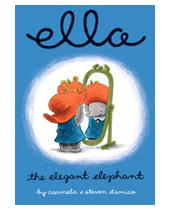 Picture Books: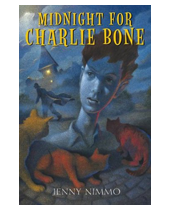 Chapter Book Series: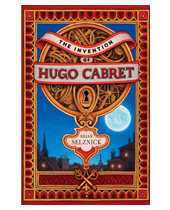 Novels:
Share your favorite audiobooks for kids on the Scholastic Parents Facebook page, and let's continue the conversation!