Kids love to laugh. Both of my children find great joy between the covers of a humorous book. Whether it's a silly character, or an even sillier situation that the character finds himself in, kids often see glimpses of themselves and their own view of the world stories that makes them laugh.
I also love that books can inspire discussion about all sorts of issues and ideas. This collection of books below is great for inviting kids to talk about a range of food-related themes like making good food choices, picky eating, and sharing, to name just a few.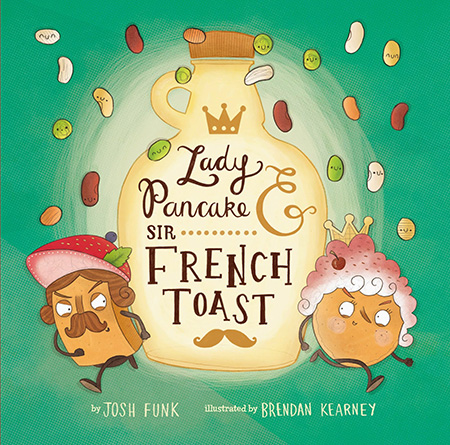 1. In Lady Pancake and Sir French Toast by Josh Funk, friends Lady Pancake and Sir French Toast race through the fridge vying to be the one to score the last drop of maple syrup. A fun and rather delicious read!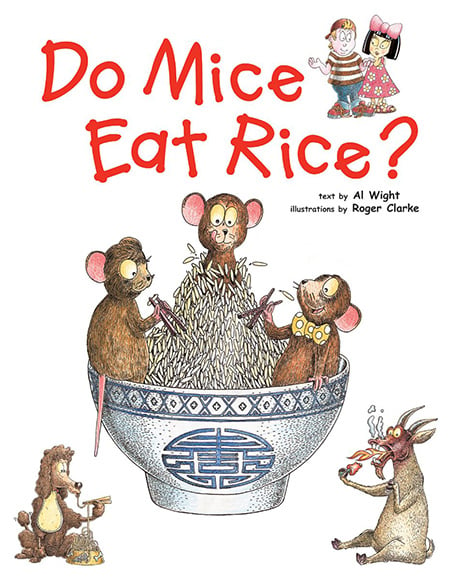 2. An imaginative story told in rhyme, Do Mice Eat Rice? by Al Wight asks why we eat the things we do and why we turn up our nose at something new. Do animals do this too?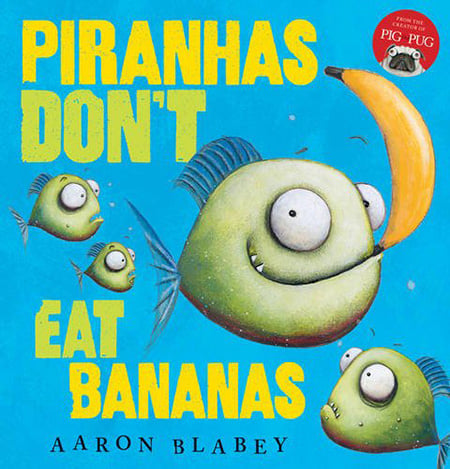 3. "Hey there, guys. Would you like a banana?" "What's wrong with you, Brian? You're a piranha." Can Brian the fruitarian piranha convince his friends to give fruit a try? Piranhas Don't Eat Bananas by Aaron Blabey is my five-year-old's current absolute favorite book.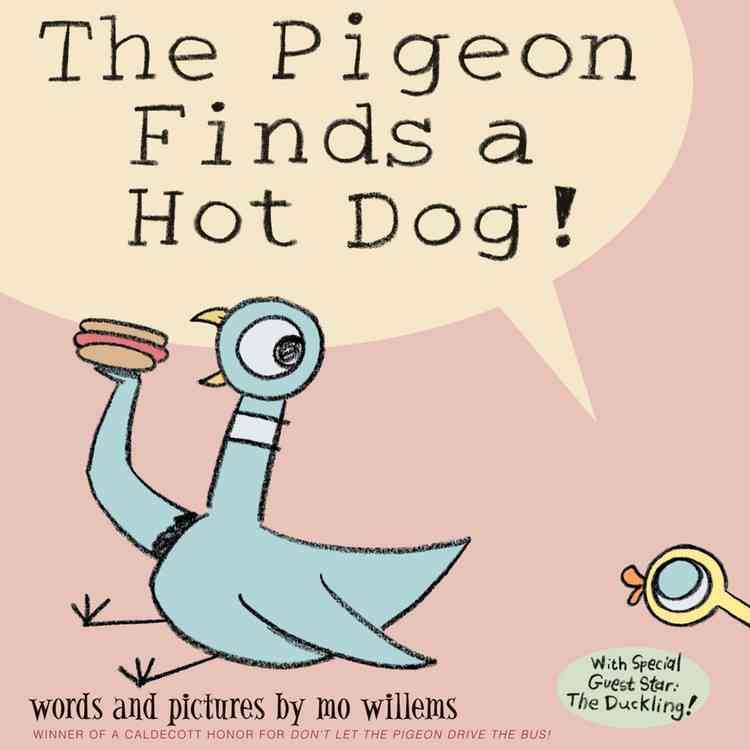 4. The Pigeon indeed finds a hot dog and learns a lesson about sharing too in The Pigeon Finds a Hot Dog! by Mo Willems.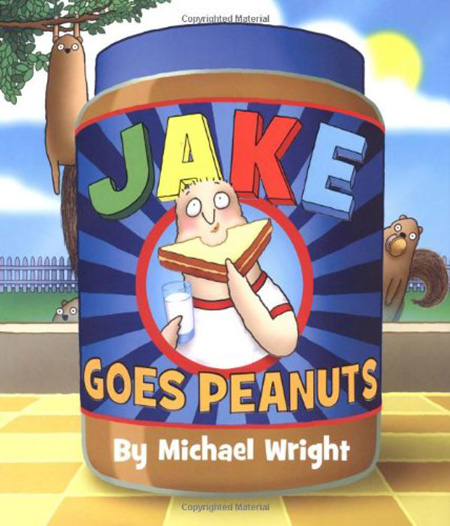 5. Will Jake ever eat anything other than peanut butter? Discover the cunning plan Jake's parents hatch to put a stop to his fussy ways in Jake Goes Peanuts by Michael Wright.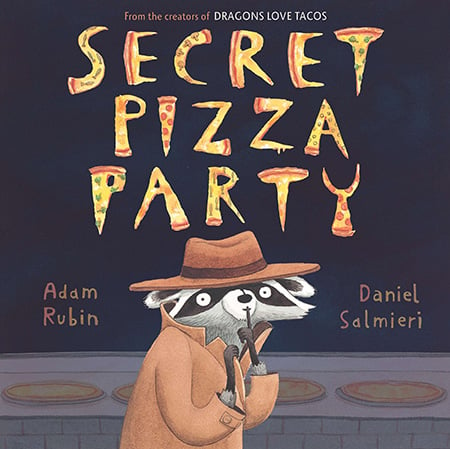 6. Secret Pizza Party by Adam Rubin shares the story of a raccoon who just wants to eat pizza. When he keeps getting chased away from his favorite good he decides to host a pizza party — a very special, secret pizza party!

7. The real story in Handa's Surprise by Eileen Browne is told through the clever illustrations. Children will get a thrill out of seeing what happens when Handa sets out to take seven delicious fruits to her friend Akeyo.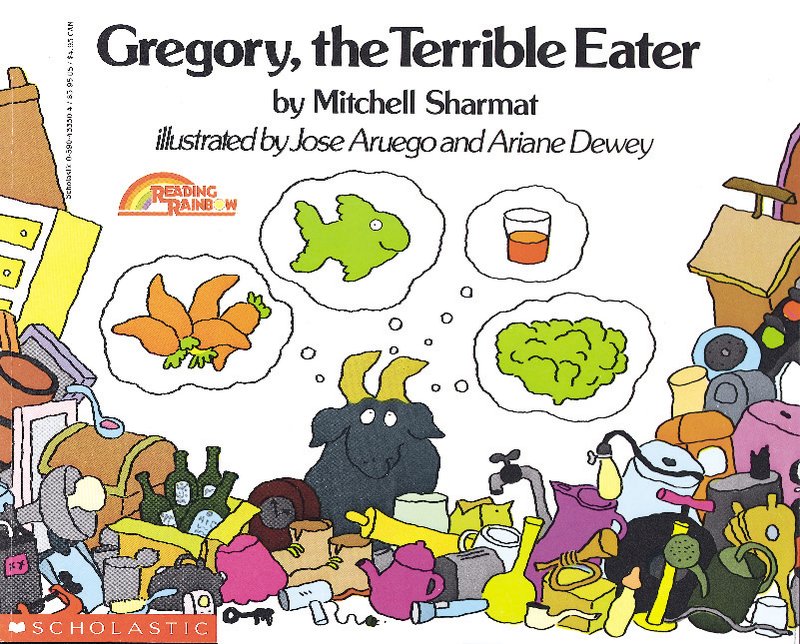 8. Mitchell Sharmat turns the tables on fussy eaters in Gregory, the Terrible Eater. You see, Gregory the goat would rather eat regular, healthy foods like vegetables and fish, than shoes, boxes, magazines, and tin cans.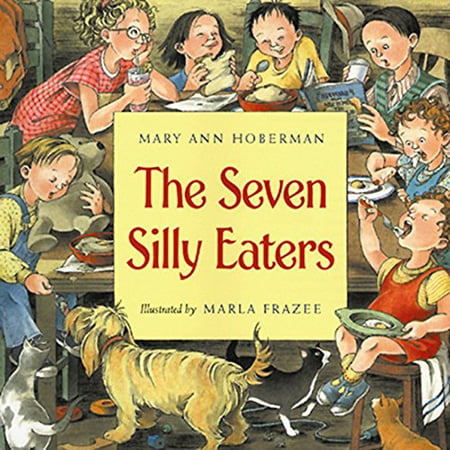 9. The Seven Silly Eaters by Mary Ann Hoberman is a little silly but very endearing. It tells the story of Mrs. Peters and her very fussy children. Each of her seven children will only eat one food — what is a mother to do!?
Once you're done reading, it might just be time for a snack! Check out my ideas for how cooking with kids can boost literacy skills or dive into even more stories about eating with a list of titles that will inspire your kids to have healthy habits.