I'm always looking for ways to sneak creative inspiration into my kids' day. Books are a fantastic way to illustrate to children how our imaginations can take us anywhere we want to go. Here are some books that we've read over and over in my house, and every time they got my kids thinking in ways I never could have imagined!  Bingo!

Happy reading and imagining!

P.S. While these books are generally targeted at kids aged 2-6 – I share picture books with my older boys ALL THE TIME – I like to say these books are ageless! They're just so much fun – they'll inspire the kid in all of us.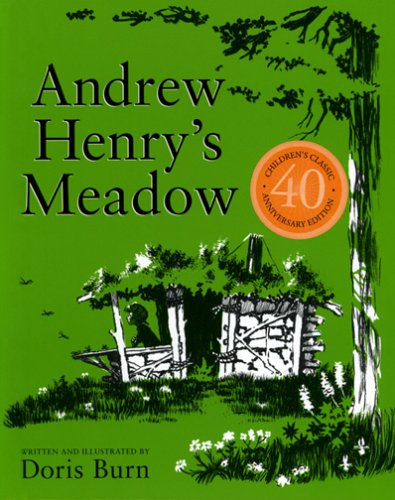 1. Andrew Henry's Meadow by Doris Burn
After annoying family members with his inventions and contraptions, Andrew Henry decides to venture off and build where no one can bother him and where he won't bother anyone else. Seems he's not alone when it comes to wanting a place to create! Before you know it, an entire meadow of fantastical homes and dwellings, made by and for kids, develops and it really is quite something. A fellow mother and friend of mine recommended this book to me when she learned that my boys LOVED to build. They will start to create with anything, Legos, sticks, old boxes, scrap wood, popsicle sticks -- you name it. And she nailed it! This has become an absolute favorite in our house. This is a MUST read! Your kids will be busting out the string, sticks, cardboard, and blankets before you know it.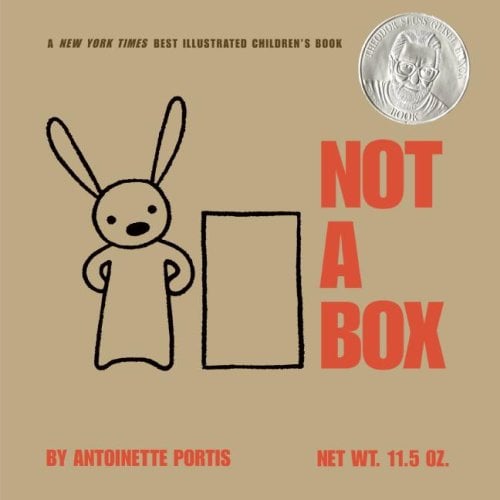 2.  Not a Box by Antoinette Portis
Your kids will love this bunny that takes a good old cardboard box and turns it into a feast of imaginary things. Your kids will never look at a box the same way again!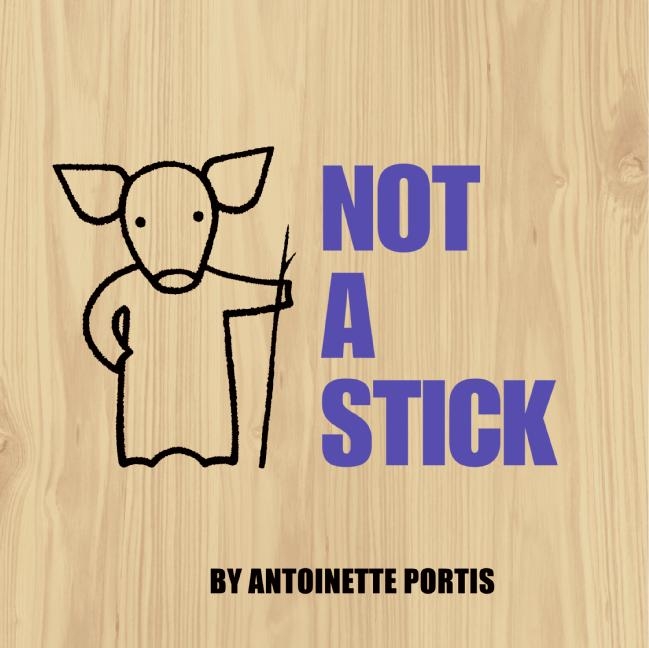 3. Not a Stick by Antoinette Porter
It's as delightful as her first book, Not a Box . You'll discover that a stick is really not a stick (if you didn't already know that)! You'll love the things a stick becomes and your kids will soon be hunting in the yard or on the hiking trail for their new wand, magic paintbrush, galloping horse, fishing pole…you get the idea. Your kids will have hundreds more!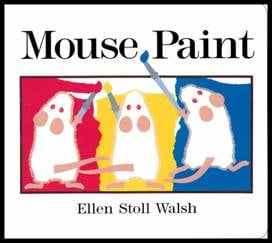 4. Mouse Paint by Ellen Stoll Walsh
What do you get when you mix three white mice with jars of yellow, red, and blue paint? You'll find out in this joyful book about the discovery of colors and color mixing – and cute, white mice! I loved reading this story with my boys and then playing with paints, food coloring, and water. Encourage your children to layer pastels over each other on paper to see what new colors they can create. This book is a great way to inspire kids to play and create with colors – and learn a little about making new ones!

 

5. A Very Special House by Ruth Krauss
I'm not saying I left the best for last but…this book is just SUPER SPECIAL! If your children wrote a book about their own house rules—if they owned a house and could do whatever they wanted in it—it would be this book. I guarantee it! Ruth Krauss is one of my favorite authors and this book is delightful and fun and silly and imaginative!!! A great follow-up activity is to have your kids draw and/or write their own "Very Special House" story or tell it to you. You'll LOVE what they come up with. It'll be a keeper.

 What books inspired your kids to daydream, build, create? Share your thoughts on the Scholastic Parents Facebook page, and let's continue the conversation!