Are you ever amazed by a young child's ability to rattle off dinosaur names such as Ankylosaurus, Brachiosaurus, and Pterodactyl? Something about these prehistoric animals captivates the imagination of many kids.
Here are some books to read with your own dinosaur lover. You'll find a mix of fiction and nonfiction books to delight and inform your young reader.
Dino Books for 0- to 2-Year-Olds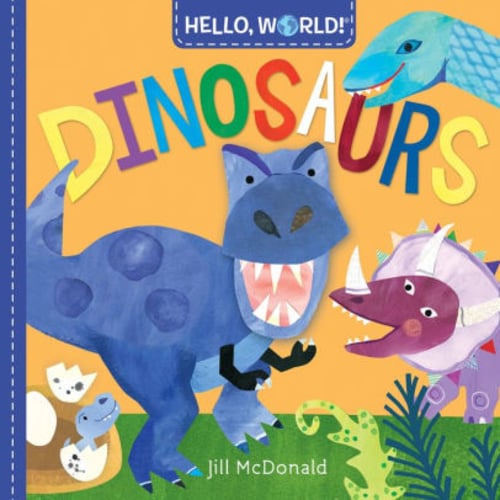 Hello, World! Dinosaurs by Jill McDonald introduces little ones to the nonfiction genre as well as those fascinating dinosaurs. Your kids will also pick up new vocabulary and build their comparison skills.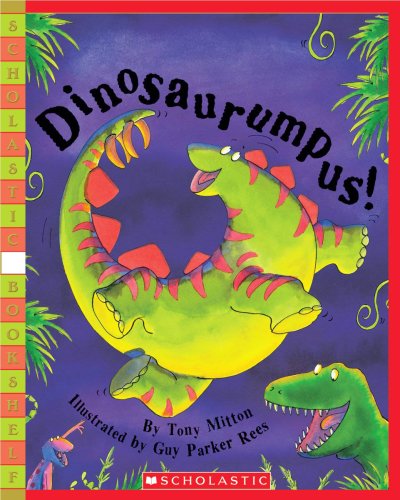 Little ones love to listen to the rhythm of our voice as we read. Dinosaurumpus by Tony Mitton allows lots of rhythmical reading about dinosaur creatures that lived long ago.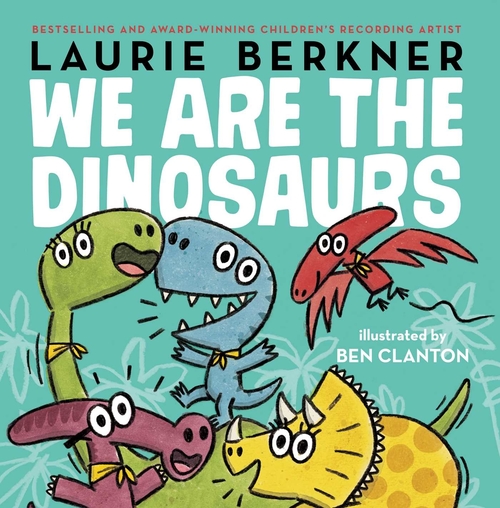 Fans of Laurie Berkner's music will equally enjoy her classic song in print form. We Are the Dinosaurs is full of stomping dinosaurs. Get ready for the kids to stomp around the room as you read and sing.

Dinoblock by Christopher Franceschelli compares dinosaurs to things kids see in their everyday world, such as other animals and buildings. The book is a fun introduction to dinosaurs, including a pronunciation guide for parents.
Dino Stories for 3- to 5-Year-Olds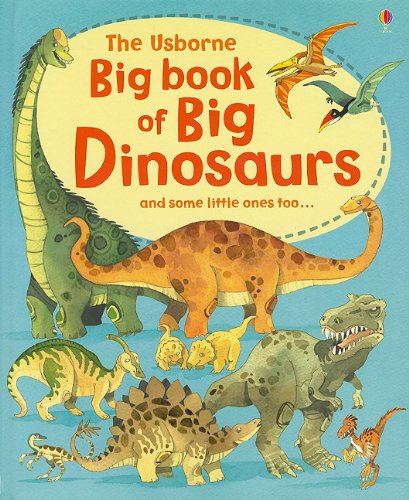 Some dinosaurs were quite big so it seems fitting to read a book with big fold-out pages full of dinosaur facts. Did you know that the smallest dinosaur footprint ever found was just three inches long? The Usborne Big Book of Big Dinosaurs by Alex Firth is full of dinosaurs that roamed the earth and fascinating facts about them.

Jane Yolen has a fun series about dinosaurs who do everyday modern things such as having birthdays and cleaning their rooms. Start with How Do Dinosaurs Say Good Night? and then make your way through the rest of the series.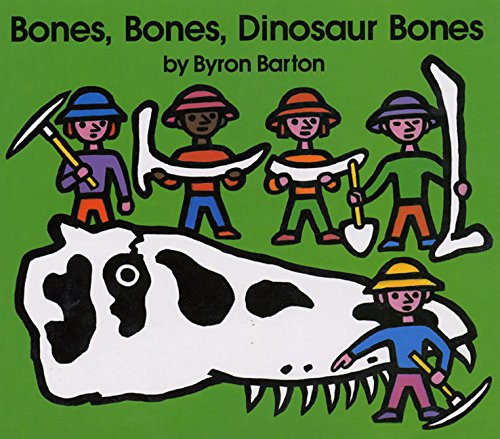 Kids get to travel with paleontologists as the dig, discover, and transport dinosaur bones in Bones, Bones, Dinosaur Bones by Byron Barton. The book is a great introduction to learning about the work of a paleontologist.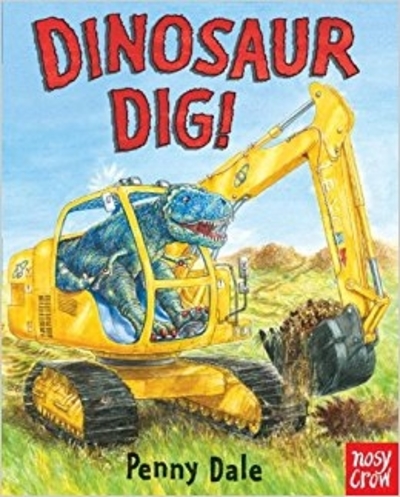 Penny Dale has a series of books for preschool dinosaur enthusiasts. She pairs dinosaurs with other preschool loves such as vehicles, rockets, and pirates. Try Dinosaur Dig! to start and then move on to Dinosaur Rescue!, Dinosaur Zoom!, Dinosaur Rocket!, and Dinosaur Pirates!
Dino Titles for 6- to 7-Year-Olds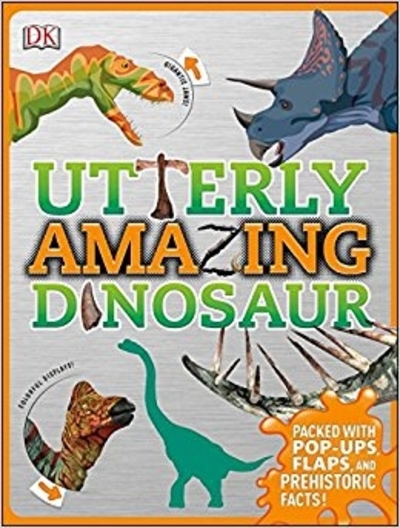 Utterly Amazing Dinosaur by Dustin Growick is an interactive book inviting kids to lift flaps for more dinosaur information. Kids will also discover pop-ups and other things to move between the covers of the book.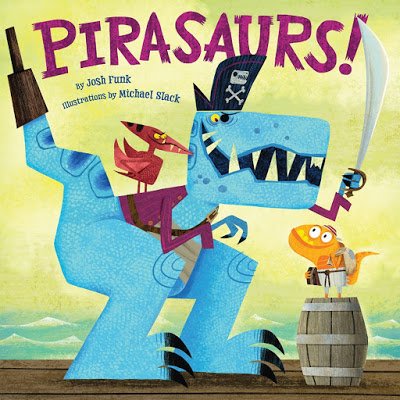 Imagine dinosaurs as pirates. That's what you'll find in Pirasaurs by Josh Funk. There is a treasure to be found and the littlest pirate dinosaur may hold the key to finding it.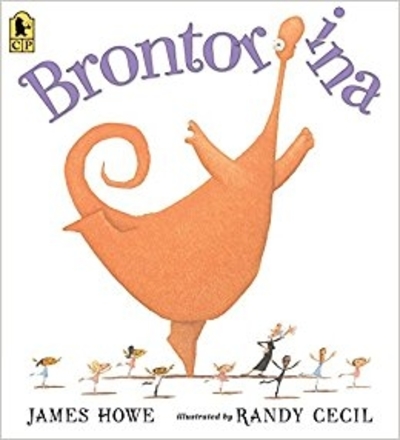 Brontorina by James Howe stars a very special dinosaur who has a dream to be a ballerina. Though she is large and doesn't fit the mold of a typical ballerina, her determination and creativity take her far.

Imagine walking into a store where you receive a free special treat. It's not your ordinary smiley face sticker or orange lollipop, but rather, a great big ginormous surprise. That's what happens in When Dinosaurs Came with Everything by Elise Broach. Now, one just has to figure out how to care for a giant Jurassic treat.
Dino Picks for 8- to 10-Year-Olds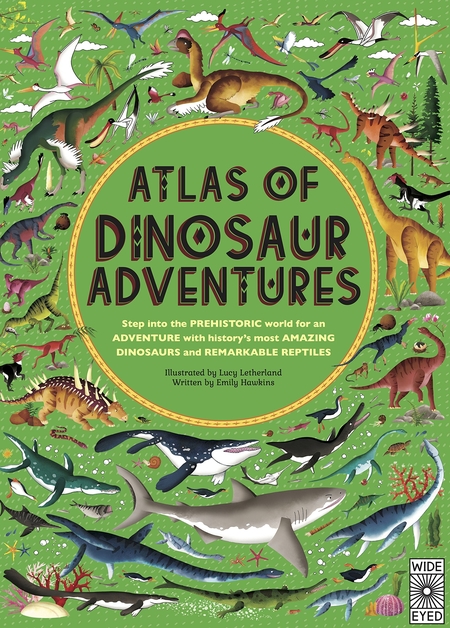 Atlas of Dinosaur Adventures: Step into a Prehistoric World by Emily Hawkins will keep kids pouring over the details in the illustrations on each page. Children will travel around the world collecting facts about dinosaurs as they read.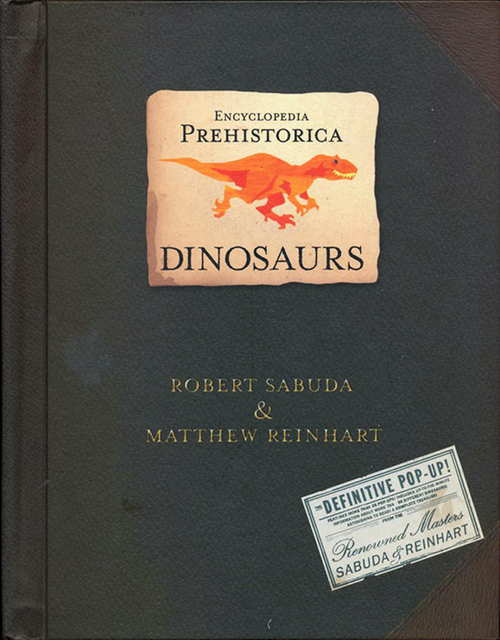 Encyclopedia Prehistorica Dinosaurs: The Definitive Pop-Up by Robert Sabuda and Matthew Reinhart brings dinosaurs literally leaping off the pages in this pop-up book. Your kids will not only be mesmerized by the intricate pop-ups, but will also gather lots of prehistoric information.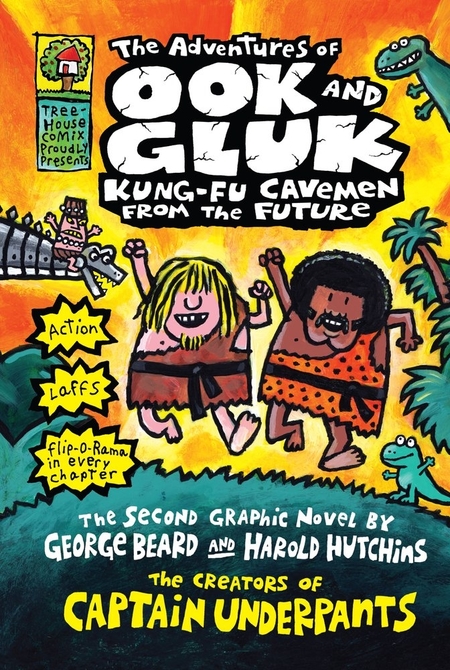 Fans of George and Harold in Captain Underpants will also enjoy The Adventures of Ook and Gluk, Kung-Fu Cavemen from the Future by Dav Pilkey. Ook and Gluk have a dinosaur pal who is going to help save the day.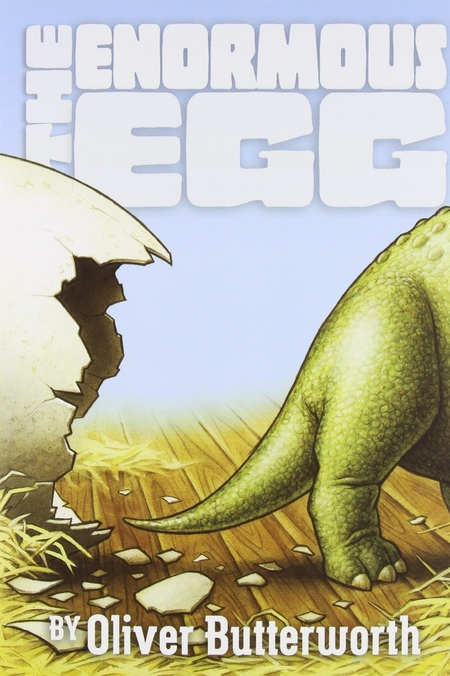 The Enormous Egg by Oliver Butterworth is the story of a boy who takes care of an egg laid by a hen. But, the boy is in for a surprise when the egg hatches and out pops a Triceratops.
Dig into this selection of books to learn more about dinosaurs with your children.
Connect with Jodie Rodriguez at Growing Book by Book.
Featured Photo Credit: ©RapidEye