---
When we see movie stars, professional athletes, scientists, musicians, chefs or authors in the spotlight, it's easy to think that their lives must be perfect.
They seem to have it all, right? They've got thousands of fans. They've got talent, connections, and fame. They've got tons of money. 
But so many of these famous folks have worked harder and longer than many of us realize. In fact, many celebrities have struggled with more than we can imagine.
Here are some famous people who have Attention Deficit Disorder (ADD) or Attention Deficit-Hyperactivity Disorder (AD/HD). Take a look at what they have said about their diagnosis.
Singer-songwriter and Grammy award-winning musician, Adam Levine, of Maroon 5 told Verywell, "My doctor diagnosed me with ADHD in my early teens. What was really helpful to me was learning that this was a real medical condition — I had ADHD. The diagnosis helped explain the challenges I was having in school, including my difficulty focusing, sitting down and getting my school work done."
Levine has since done work with the Attention-Deficit Disorder Association (ADDA) to spread the word about ADD. If your tween is a fan, they can read more about him in Adam Levine: Famous Singer & Songwriter, by Sarah Tieck: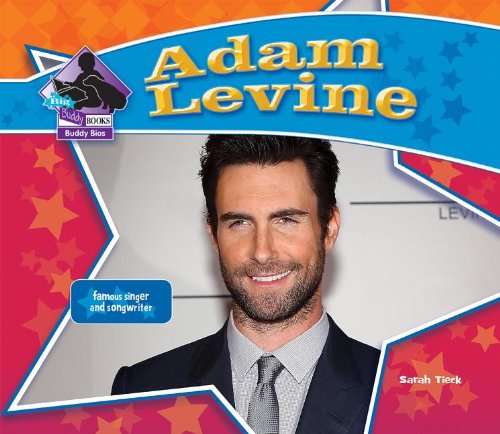 Designer Ty Pennington may be known for the incredible remodeling he does on tv-makeovers, but he admitted in an interview that being diagnosed with ADD was "like putting glasses on" and that he "was like a new person." Pennington suggests that even if you think you may have ADD, talk to a doctor so that diagnosis can happen early.
Solange Knowles, singer, songwriter, actress, model, and Beyonce's younger sister had to be told by two doctors that she had ADD before she believed them.
Actor Ryan Gosling was bullied and unable to read in his early school years.  He was placed in a class for special needs students as a child and was diagnosed with ADD; his mom taught him at home for a year in order to better support him. (LifetimeTV)
Some other famous people with ADD or ADHD are:
David Blaine, magician 
Woody Harrelson, actor 
Paris Hilton, socialite 
Jenny Lawson, writer 
Lisa Ling, journalist 
Howie Mandel, actor and television host 
Audra McDonald, actress and singer
Justin Timberlake, actor and musician 
will.i.am, recording artist 
And actor Jim Carrey, who wrote a book of his own — How Roland Rolls, about a wave named Roland who fears what will happen when he hits the sand.
To learn more about other well known people with learning disabilities, read 8 Pro Athletes With Learning Disabilities or 7 Amazing Children's Authors With Dyslexia.
Do you know of other famous people with ADD or ADHD? We'd love to hear about them! Share your thoughts with us on the Scholastic Parents Facebook page, or find Amy on Twitter, @teachmama, and let's continue the conversation!
Featured Photo Credit: © Cafebeanz Company/Dreamstime

---
Check out bloggers Amy Mascott and Allie McDonald's book, Raising a Rock-Star Reader: 75 Quick Tips for Helping Your Child Develop a Lifelong Love for Reading. Get expert advice and learn new strategies for your young readers.