Sponsored Content
Grades 2–4
Food
Scientists
A Science-Based Research
Project to Inspire
Budding Scientists

Use this lesson about bacteria—tiny one-celled
organisms that can help and harm us—to engage your
students in a skills-based writing and research project.
LESSON PLAN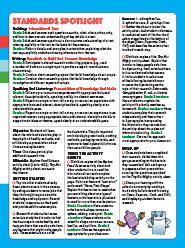 Download
ACTIVITY SHEET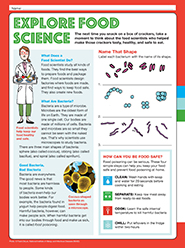 Download
ACTIVITY SHEET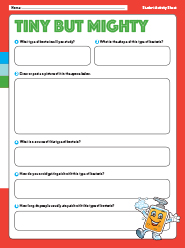 Download
Practice Food Safety With Alvin and the Chipmunks
Want Books for Your Classroom?
Tell us what you think about the food safety lessons and
you'll be entered for a chance to receive five free books.
SHARE FEEDBACK
USDA is an equal opportunity provider and employer.
NO PURCHASE NECESSARY. Void where prohibited. Fully completed surveys must be submitted by 10/17/16 in order to receive five free books (Average Suggested Retail Price $5 to $15 each). Please allow 8–10 weeks for delivery of books. Your survey response is confidential and will be used only in anonymous, statistical summaries. You will not be asked to buy anything based on your participation, and we will not share your personally identifiable information with any third party. Promotion is only open to teachers age 18 or older who teach grades 2–4 and who are legal residents of the United States (one of the 50 states or the District of Columbia). For Official Rules, click here.
Photo: © Wavebreakmedia/iStock.