Conversation Starters: Discussing Hunger With Children
Hunger harms a person's physical, emotional and social well-being. But it is even more devastating for children, as hunger can hinder their ability to learn and grow. Explore these 7 ways to talk about hunger with children.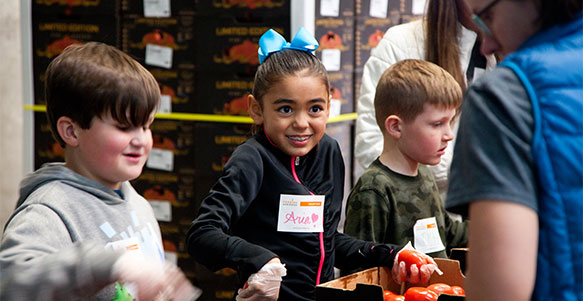 1. Make it relevant.
Share information about what is happening in your city. Encourage
children to practice empathy and put themselves in someone else's shoes.
2. Share your own stories.
Have you had a meaningful volunteer experience, or experienced hunger?
Sharing these experiences will offer a personal connection to this issue.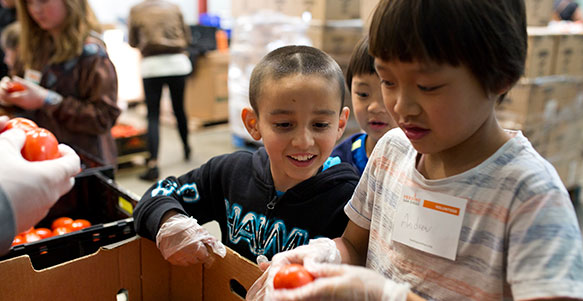 3. Provide an explanation.
Explain that people suffer from hunger for different reasons. If you have
questions about hunger, visit feedingamerica.org for more information.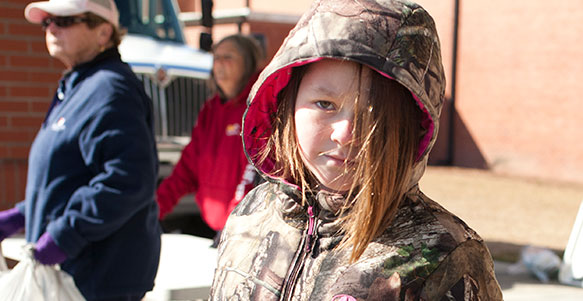 4. Talk about emotions.
Explain that it's OK to feel sad or frustrated about problems they see in the
world, including hunger. Discuss the ways they can help support solutions.
5. Engage their imaginations.
Ask children to describe their perfect world. What creative ways can they
come up with to solve problems like hunger?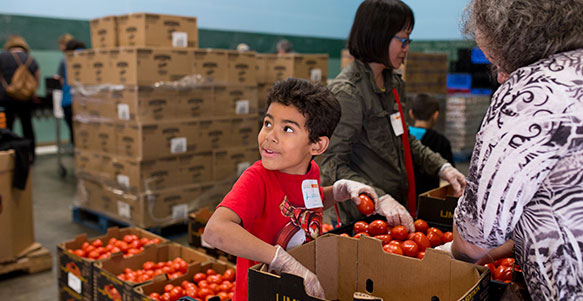 6. Show them how they can make a difference.
Give children the opportunity to participate in an activity to fight hunger,
such as a food drive.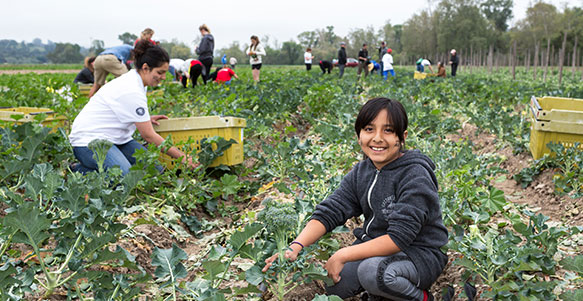 7. Continue the conversation.
Explain that ending hunger will not happen overnight. Encourage children to
practice empathy for others and to keep learning about hunger issues.
How Feeding America Provides Meals
Donations are made: Feeding America secures donations from
national and local retailers, food service locations, food companies, and
government agencies.
Food is moved: The Feeding America network of food banks moves donated food and grocery products to where they are needed most.
Food is distributed and stored: Member food banks ensure the safe
storage and reliable distribution of donated goods to local feeding programs.
Food reaches people in need: Food banks provide food and grocery
items to people in need at food pantries, soup kitchens, youth programs, senior centers, and emergency shelters.