National Grandparents Day is just around the corner! This year, the holiday is being celebrated on Sunday, September 8.  
How is your family ringing in this holiday? 
Even if you don't celebrate with gifts, special dinners, or family outings, perhaps this year your children can give their grandparents a little note — a letter of sorts —sharing their love and gratitude. 
We've created a basic template for your child to use for a Grandparents Day letter. Feel free to print, hand to your child, and let him or her go at it with creativity! Just
click here for the printable
, or click on the image below.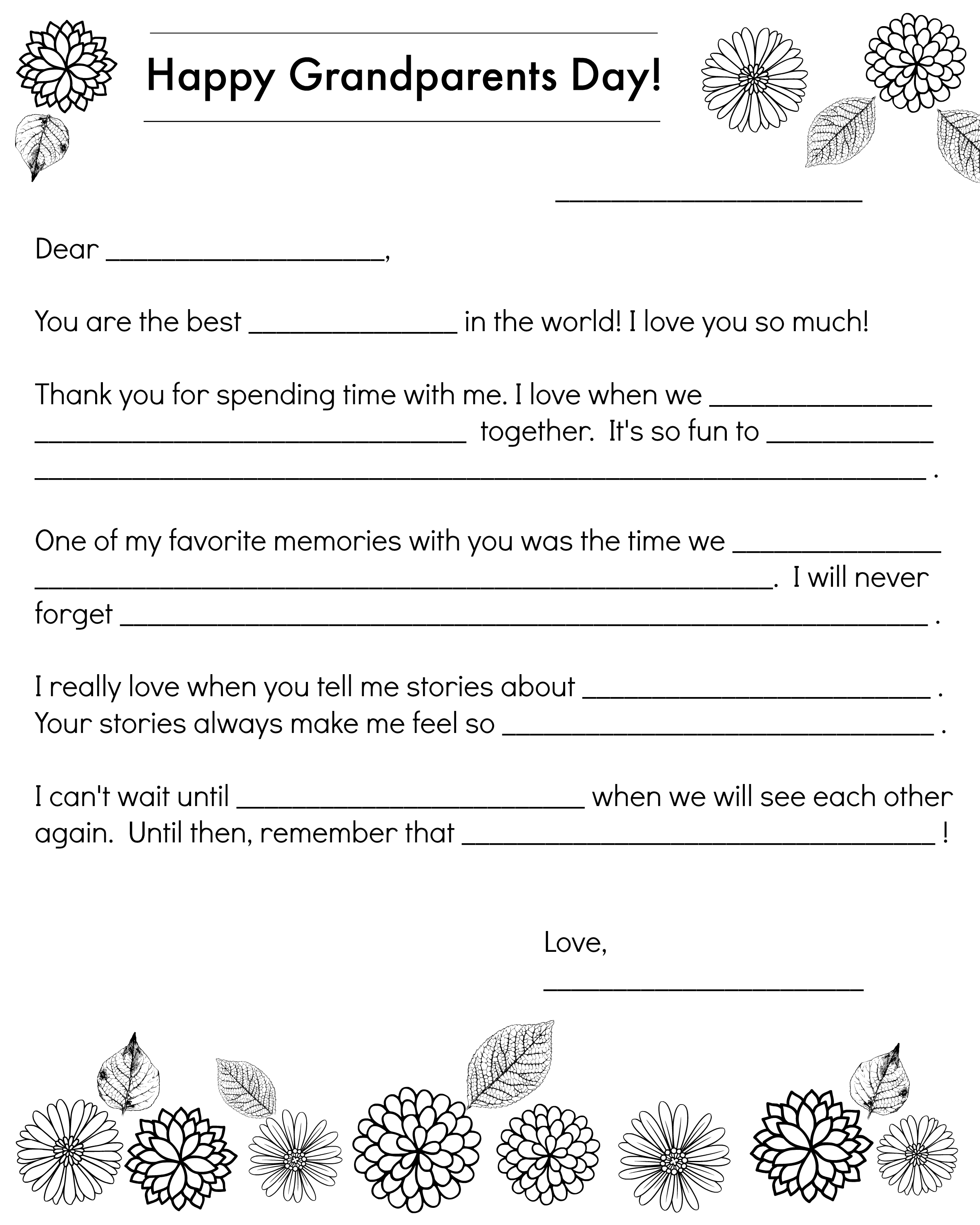 The black and white flowers certainly need some color. If your child can add some hues, it's kind of like sending along flowers with the note as well! Their grandparent will be touched, and this note may even earn a coveted spot on the fridge. 
Want book and reading ideas? Sign up for our Scholastic Parents newsletter.