I love buying gifts for others, but my mom is one of those people who is impossibly hard to buy for. Whenever a birthday or Mother's Day approaches, I wrack my brain for the perfect gift idea — one that will show her just how much she means to us.
Fortunately, with my Mom the most meaningful gifts aren't about the shiny paper, bows, or ribbons. She appreciates a small token of love as much as she does a big ticket item. And when it comes to the best gifts of all — well, anything that involves her grandchildren is a winner! Framed photos, handmade trinkets, hand-drawn artworks, snippets of shared memories, and little love notes take pride of place on her desk at work and around her home.

For Mother's Day this year we'll be including two copies of this printable Dear Grandma letter below as part of our gift — one from each of my children. Not only do I know it will bring a smile to my Mom's face but I also believe it will help my girls reflect upon why their Grandma is such a blessing to them, and teach them the importance of showing appreciation for those we love.

And for Mother's Day fun, share Picture Books That Celebrate a Mother's Love with your little one.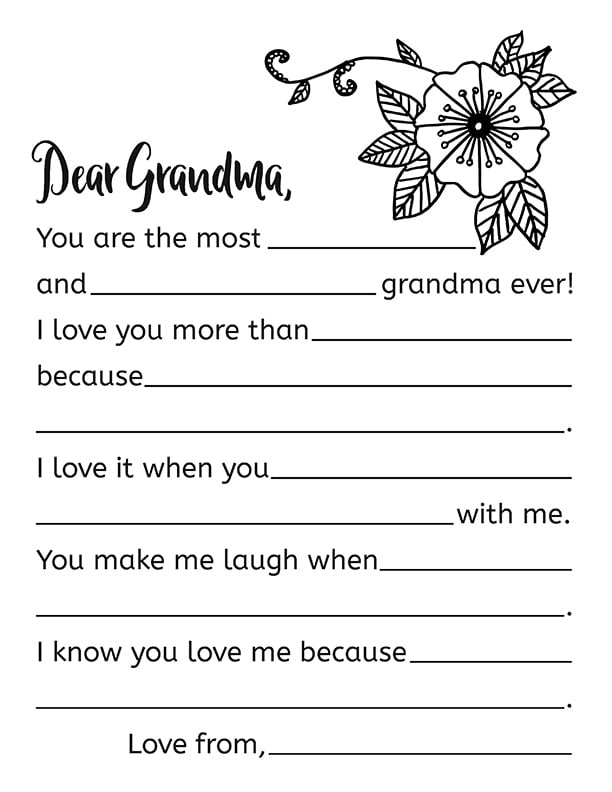 Click here to print a copy for your child to complete for the special grandma in their life this Mother's Day.