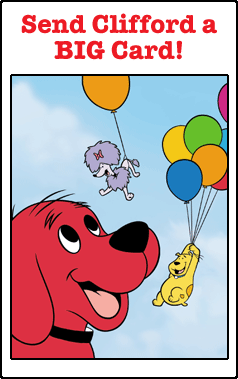 Be Responsible
Being responsible means taking care of things and getting things done when people ask you.
You can BE BIG and Responsible
when your teacher asks you to do something and you do it right away.

The 2013 contest is now closed but be sure to check back in October when we announce this year's winning BIG Ideas!
Make Clifford's BE BIG Promise!
Click
here
to learn more about how you can promise to BE BIG like Clifford!!
BE BIG Books
In conjunction with the BE BIG campaign, Scholastic rereleased ten best-selling titles by beloved author Norman Bridwell, each featuring one of Clifford's BIG Ideas.
Click
here
to see the BE BIG titles.