We bring books directly to your school.
Each Book Fair gives kids access to new books, creating excitement for reading.
We provide tools to promote your Fair and support you every step of the way.
We promote reading through a school-wide celebration that brings everyone together.
Delivering Your Perfect Book Fair
Every school has unique needs, and we do our best to accommodate each one. To ensure your students are getting access to the best books for their reading levels and interests, we offer three core Fair types to match you with the Fair that best meets your school's goals, interests, and enrollment.
Preschool Fairs – Fun, interactive, beautifully designed books every child will love; full of beginning concepts and memorable characters.
Elementary School Fairs – A wide range of titles for every level and interest. Favorite series and authors will get kids excited about reading. We also offer a Fair type to suit the needs of a K–8 school.
Middle School Fairs – Popular, age-appropriate titles to engage older readers. Relevant topics and current, relatable issues will attract even reluctant readers.
 
There are many ways to customize your event to make sure you get the experience you want, and we have solutions for schools of all sizes, even those that reside in remote locations. We even offer "Buy One, Get One Free" events as an affordable way to stock up on books for summer reading! We'll partner you with a member of our team, along with free tools and resources, to help you run a seamless, successful Fair. Contact us to learn more!
Have Fun & Get Rewarded Too!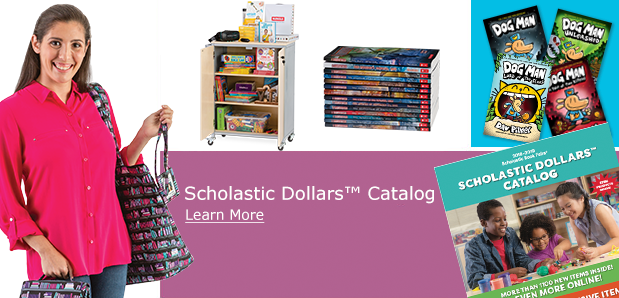 A Book Fair is one of the easiest ways to offset some of the budget challenges schools are facing today. Use your
profit
to shop from thousands of educational items and resources in our Scholastic Dollars Catalog or at exclusive Customer Appreciation Warehouse Sale Events throughout the year.
Programs to Help You Meet Your Goals
Engage students and motivate them to read voluntarily, increase parent and faculty participation at your school, and help kids in need – all through a Book Fair. View All Programs