Writing Traits Instruction
Quick links to unit plan resources:
Objectives
Students will:
Learn to assess writing samples, including their own writing, for each of the traits of writing
Use examples from literature and knowledge of the traits to revise and improve their writing
Create a descriptive definition piece and other work that reflects the study of elements of the writer's craft
---
During Instruction
Culminating Activity
Students submit works for publication, either on the Write It web site
(http://teacher.scholastic.com/writeit/index.htm)
or through other publication venues. Generally, they will go through even more review and revision beyond the classroom instruction. A published student author is very motivating to other students.
Supporting Books
---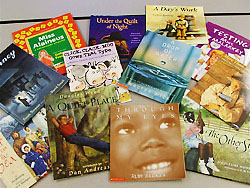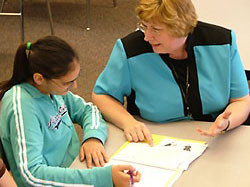 Presents a lesson where students apply previously learned 6 +1 writing traits toward improving their own work.