Weather Watch Teaching Guide
Grades
PreK–K, 1–2, 3–5, 6–8
Quick links to unit plan resources:
Objectives
Students will:
Formulate questions to help guide their own learning
Gain knowledge of weather terms and their appropriate usage
Use observation skills to determine current weather conditions
Gather data from several sources
Forecast probable weather conditions after analyzing available data
Complete a research project on a topic of their choice
---
During Instruction
---
Students observe weather patterns and report what they see. They learn about different types of clouds and how each type is related to weather conditions.
Students compare data they obtain from a working weather station to actual weather information from newspapers or online sources.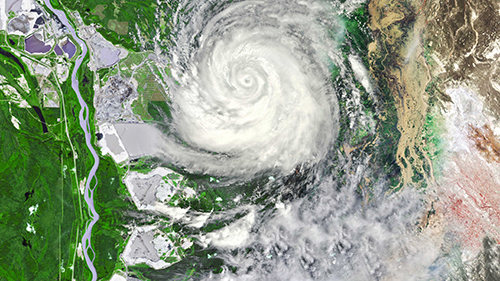 In this lesson, students analyze various weather conditions and create first-person reports from the eye of a storm!
Students research the causes and effects of extreme weather.