Three Dimensional Geometry: Sing It, Move It, Film It!
Make teaching geometry multi-dimensional by incorporating music, geography, and sports.
Quick links to unit plan resources:
Overview
In this unit, learn how to make the teaching of geometry multi-dimensional. With the power of music, the health benefits of movement, and the application of geography and geometry through film, teaching has never been so much fun.
Objectives
Students will:
Learn geometric principles through a multiple intelligence approach
Demonstrate geometry through physical movement
Identify and label various geometric shapes through geographic locations discussed in class
Work in groups to investigate and describe various shapes in famous architectural work around the world
Write a short selection for a geography slide show on noted geometric figures and geographic importance
Demonstrate geometry through physical sports
Investigate and explore manipulating various geometric shapes
Culminating Activity
Integrate this unit with a nature science unit. There are multiple examples of geometry in the natural world around us. Students can begin to collect different shells, leaves, and plants for a fun science/geometry connection. Students can then sort and identify different life forms around them using terminology learned in class.
Standards
Identify, compare, and analyze attributes of two- and three-dimensional shapes and develop vocabulary to describe the attributes
Classify two- and three-dimensional shapes according to their properties and develop definitions of classes of shapes such as triangles and pyramids
Explore congruence and similarity
Make and test conjectures about geometric properties and relationships and develop logical arguments to justify conclusions
Investigate and explore manipulating various geometric shapes
Supporting Books
As teachers, we don't have much free time in our classroom. Here are some books that help us work smarter, not harder. They combine the mathematical concepts under geometry into a read-aloud for your class. Also included are two yoga deck sets to incorporate health and movement.
The Kids' Yoga Deck: 50 Poses and Games by Annie Buckley

A set of 50 poses on sturdy stock paper. The figures are unisex figures.

Classroom Tip: You can use these cards for assessing geometry shapes and angles.

Yoga Pretzels: 50 Fun Yoga Activities For Kids and Grownups by Tara Guber

Another set of 50 poses. The difference between Annie Buckley's book and this one are larger deck cards and photographs of children demonstrating the positions.

Classroom Tip: Give a set to your physical education teacher and ask them to use geometry terminology when using it for warm-up.

The Librarian Who Measured the Earth by Kathryn Lasky
Eratosthenes became the chief librarian at the renowned Alexandria Library. His best-known discovery was to determine the circumference of Earth using simple geometry and shadows cast by the sun at noon on June 21. The book includes an addendum that gives a summary of important discoveries throughout time, many of which use Eratosthenes' work as their basis.
Classroom Tip: Integrate this into your reading workshop block.

Grandfather Tang's Story by Ann Tompert
Grandfather Tang tells a story about fox fairies from Chinese folklore who use geometry and magical powers to alternately change into predator and prey in a shape changing game. As he tells the story, he makes the animal shapes with tangrams. The illustrations have an oriental brushwork appearance and include both the animal and the tangram representation of the animal so students can create the changes with their tangram sets.
Classroom Tip: Can be paired up with The Warlord's Puzzle by Virginia Pilegard.
The Warlord's Puzzle by Virginia Pilegard
In ancient China, an artist hopes to avoid punishment for breaking a beautiful blue tile into seven pieces by suggesting that the Chinese warlord hold a contest to see if anyone can put it back together. A poor fisherman's boy quietly plays with the geometric shapes and solves the tangram puzzle. A tangram template is provided making this useful in introducing geometric concepts.
Classroom Tip: Can be paired up with Grandfather Tang's Story by Ann Tompert.
A Cloak for the Dreamer by Aileen Friedman

A tailor asks his three sons to make colorful cloaks from small pieces of cloth sewn together. The older sons use square and triangular pieces and make fine cloaks. But the youngest son chooses circles and his cloak will not keep out the wind. The father uses geometry to solve the problem cleverly. This story fits with a unit on tessellations or a unit on shapes within shapes.

Eight Hands Round: A Patchwork Alphabet by Ann Whitford Paul

Each letter of the alphabet is presented with a traditional quilt pattern and a brief history of the design. The full-color illustrations provide a great springboard for exploring the shapes and their geometric properties such as congruence, similarity, and symmetry.
Fraction Action by Loreen Leedy

Miss Prime and her students explore fractions by finding many examples in the world around them. In the process they divide geometric shapes into fractions, divide sets of objects into equal parts, cut fruit into equal shares, and divide a dollar into fractions. The bright illustrations help to clarify the concepts.
Shape Up! Fun With Triangles and Other Polygons by David Adler

Various polygons including triangles, quadrilaterals, rhombuses, and dodecagons are introduced and illustrated by comparing them to common foods such as pretzels, slices of cheese, and bread. It can serve as a hands-on guide to constructing patterns. Bright cartoon-like illustrations highlight the text.

Classroom Tip: Integrate this into your reading workshop block.

Sir Cumference and the Dragon of Pi: A Math Adventure by Cindy Neuschwander

Sir Cumference's son, Prince Radius, is sent on a quest to find his grandfather who has been turned into a dragon. The prince uses the magical number of pi to restore the man to his regular shape. Mathematical terms and concepts are used to tell the story.

Classroom Tip: Integrate this into your reading workshop block.

Sir Cumference and the First Round Table by Cindy Neuschwander

In Camelot, Sir Cumference and Lady Di design the perfect round table with the assistance of carpenters and geometric solutions. This is a humorous look at the Middle Ages replete with mathematical puns and factual relationships among diameter, circumference, and pi.

Classroom Tip: Integrate this into your reading workshop block.

Sir Cumference and the Great Knight of Angleland by Cindy Neuschwander

Prince Radius is on a quest to earn his knighthood and must rescue a lost king. His parents give him a circular medallion that helps him to measure and examine every angle as he finds his way through a maze. He is able to complete his quest thanks to geometry.

Classroom Tip: Integrate this into your reading workshop block.
---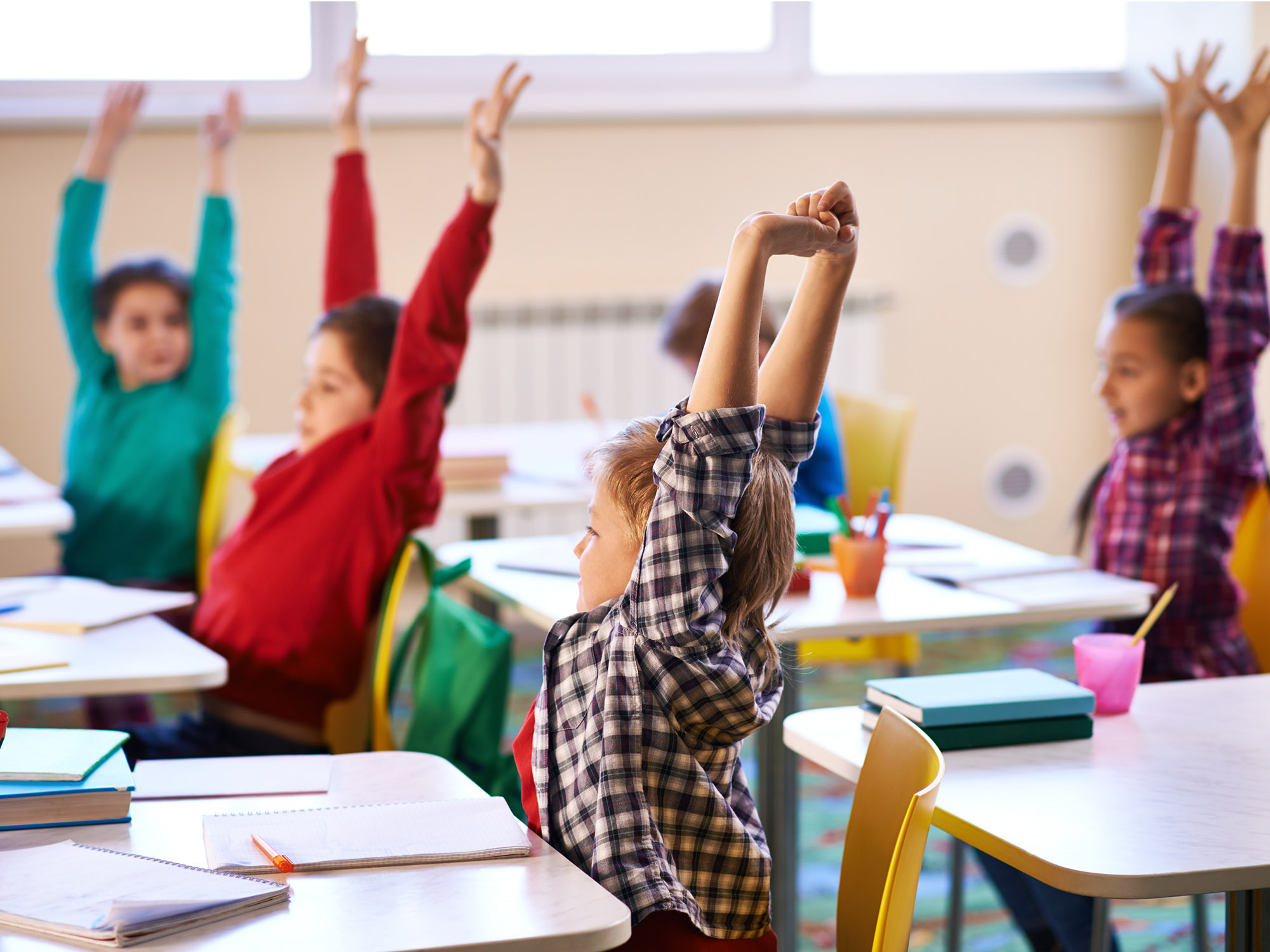 Teach geometric principles through song, movement, and dance. As part of the unit of study, students will apply geometric principles to games, exercises, and hands-on activities as well.
Students will apply geographic knowledge and geometric principles through a tour of famous architectural structures found around the world. 
Geometric principles can be taught through sports and games. Students will examine different geometric shapes and principles used in sports and sports equipment, including yoga!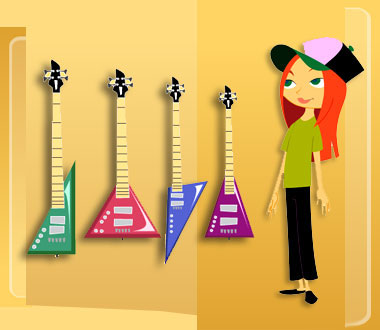 From constructing angles to classifying shapes, these 12 interactive geometry activities will entertain students as they learn.