Teach Skills With Nursery Rhymes!
This unit teaches students concepts of rhyme, measurement, graphing, and comparison through exploration of classic nursery rhymes.
Quick links to unit plan resources:
Overview
Students will learn nine classic nursery rhymes: "Humpty Dumpty," "Jack Be Nimble," "Little Miss Muffet," "Hickory Dickory Dock," "Twinkle, Twinkle, Little Star," "Hey Diddle Diddle," "Jack and Jill," "Rub-a-Dub-Dub," and "Mary Had a Little Lamb." Next, the class will explore the nursery rhymes through role-playing, problem solving, chanting, singing, measurement, graphing, and art. The lessons below use "Humpty Dumpty" as their focus.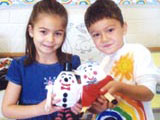 Objectives
Students will:
Examine length, weight, and capacity by making direct comparisons with reference objects
Demonstrate ability to use standard units of measurement
Measure weight, height, and circumference
Compare and contrast measurements
Graph measurement results
Collect data and record results using picture graphs
Engage in problem solving by justifying reasoning with a concrete object
Identify characters and settings
Identify and reproduce rhyming words from a text
Recite familiar rhymes before an audience
Answer questions about a topic
Culminating Activity
The children love to show off their newfound knowledge of nursery rhymes, so we end the unit by putting on a show called "The Nursery Rhyme Revue." To prepare for the show, ask students to choose three nursery rhyme characters they'd like to portray. Making sure that every student gets a character on his or her list, assign one role per student.
On the day of the performance, arrange the students on chairs forming a semicircle. The middle of the semicircle will be their stage. Have students chant each rhyme in unison while the selected student role-plays the rhyme. Since this is the first time "on stage" for many, we use only simple props and costumes. After each student role-plays, the class sings songs together: "Wizard of Oz Medley" from The Broadway Kids at the Movies, "The World Is a Rainbow" from Greg & Steve: We All Live Together, Volume 2, and "Special Me" from Dr. Jean and Friends. To bring the performance to an exciting close, the class exits the room singing "The Nursery Rhyme Rap" from Dr. Jean and Friends. I use the song "Somewhere Over the Rainbow/What a Wonderful World" by Israel Kamakawiwo'ole as the overture.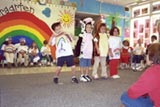 Supporting Books
---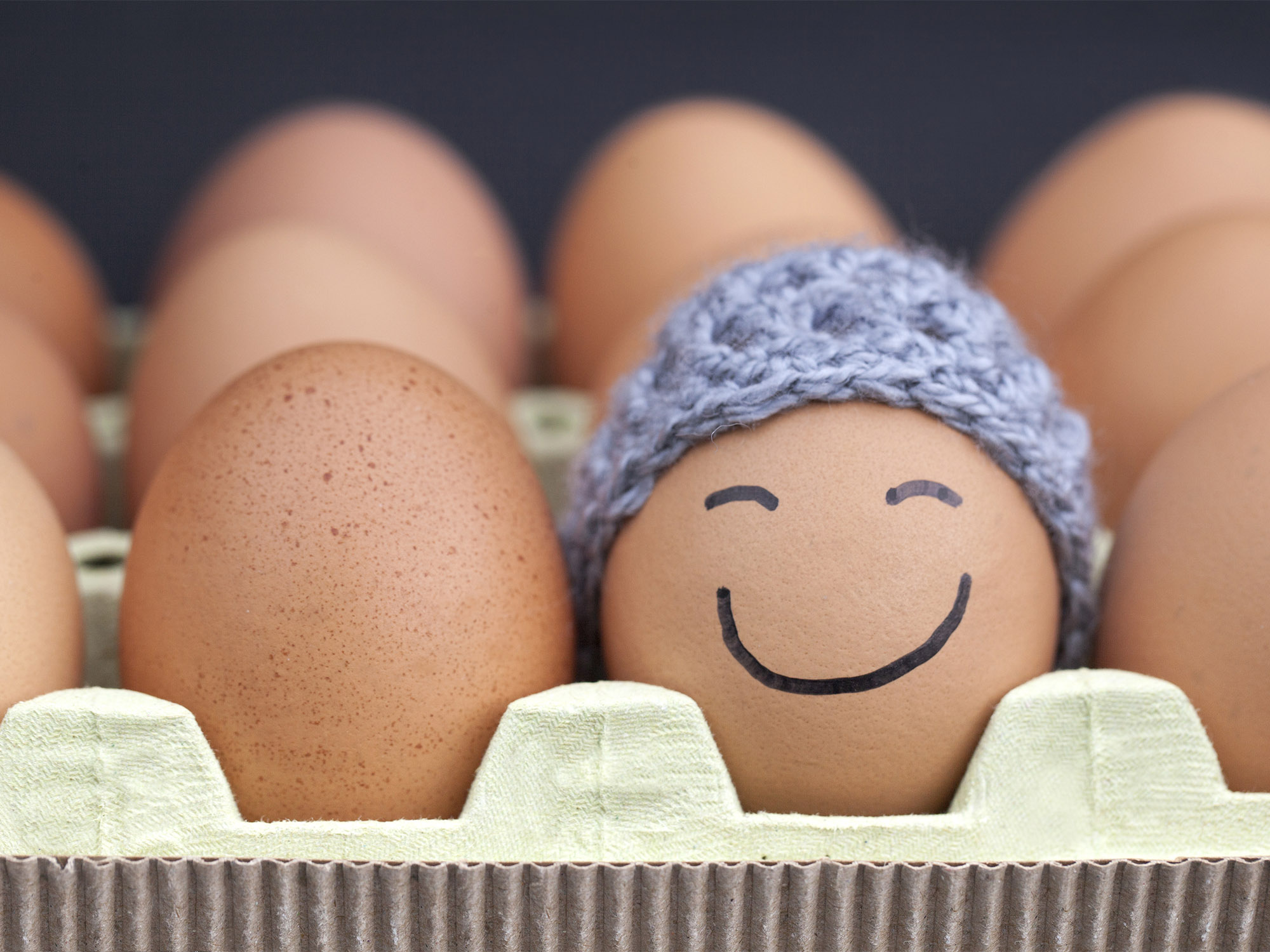 The students problem solve by exploring different materials that could be used to make a Humpty Dumpty that would not break if it fell off a wall.