Sheltering Shells
Students take an in-depth look at animals with shells.
Quick links to unit plan resources:
Preinstructional Planning
Objectives
Students will:
Learn about hermit crabs and their shells
Design a shell for a hermit crab
Write a short story about a day in the life of a hermit crab
Research snails with a walk around the room activity
Experiment and research how the snail moves and how fast it travels
Research a type of turtle and create an informative poster about it
Write a story about a time they "came out of their shell"
Complete a wordsearch
---
During Instruction
---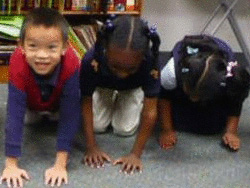 Students appreciate shells by imagining themselves as hermit crabs and painting their own shells.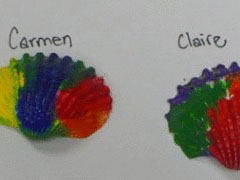 Explore snails and their shells by observing them up close, taking notes, and researching information.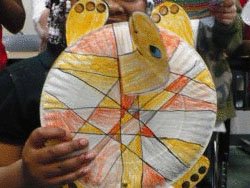 Students learn about turtle shells and anatomy through read-alouds, creating informative posters, and writing about times they've come out of their shells.