Ruby Bridges: Connecting Lives
This unit, designed to promote the study of racial integration, begins with learning about the true story of Ruby Bridges.
Duration
10 CLASS PERIODS
Quick links to unit plan resources:
Objectives
Students will:
Engage in critical discussions
Discover picture books for presenting ideas
Learn how literature can break barriers and build bridges
Respond to shared texts in group discussions
Practice critical-thinking skills
Learn and apply the comprehension strategy of making connections
Make connections and react to various texts using a double-entry journal
Research suspension bridges
Demonstrate knowledge of abstract concepts of geometric shapes and measurement
Design a suspension bridge
Construct a suspension bridge and describe the process
Create a presentation
---
During Instruction
Culminating Activity
Students will become amateur architects by designing, constructing, and presenting a suspension bridge. Students will invite parents to the presentations and the test of strength of their suspension bridges.
Supporting Books
---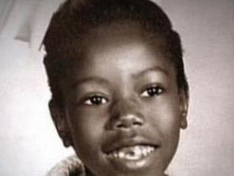 Strategic reading with the use of a double-entry journal to express thoughts and become more involved with material.