Quick links to unit plan resources:
Objectives
Students will:
Learn about the life cycle of a pumpkin.
Observe growth and decomposition.
Learn where food comes from.
Practice early reading skills through a shared reading.
Estimate the circumference of a pumpkin.
Compare their estimation to those of their classmates.
Measure familiar objects in the school.
Record measurements.
---
During Instruction
Culminating Activity
Have a Pumpkin Party and eat some of the many foods that can be made with pumpkins. Invite students to bring Jack-o-lanterns to set the mood.
Supporting Books
---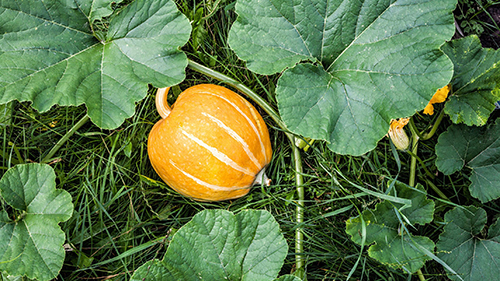 Teach your students about the life cycle of pumpkins through nonfiction books, as well as observation activities.
Describes a lesson involving students' observance of pumpkins at their early stages of growth and during decomposition.