Practicing Patriotism
With this unit plan, teach about the courage of our veterans and the freedoms granted by the Constitution and the Bill of Rights.
Quick links to unit plan resources:
Overview
During this unit, students will discuss their understanding of "good" government, study the Bill of Rights in relation to our freedoms, and learn about veterans' contributions to the liberties that we enjoy.
Objectives
Students will:
Identify what they feel good government should provide for its citizens
Link their ideas about good government to those of the founders of our country through analysis of the Preamble to the Constitution
Show through their mural that they understand the meaning of the Preamble to the Constitution
Write some of the important rights included in the Bill of Rights
Define the term "veteran" and name the date we celebrate the holiday
Properly fold the American flag
Name at least two American symbols, songs, or pledges that are important to veterans
Supporting Books
Patriotic Holidays Book List

---
A lesson on the preamble to the U.S. Constitution in which students discuss the qualities of a good government
This lesson plan helps students identify why the Bill of Rights, ratified on December 15, 1791, is so important to our freedoms.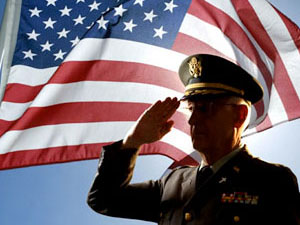 Inspire students with a lesson about what it means to be a veteran and the symbols, songs, and pledges that define American patriotism.