The People and Places Around Us
Teach your students to use their five senses to learn about their local community, including their homes and neighborhoods.
Quick links to unit plan resources:
Overview
After studying all about themselves and their classmates, my students are ready to focus on a bigger picture — their homes and neighborhoods!
Objectives
Students will:
Understand that there are many different kinds of habitats for humans, animals, and things
Illustrate the interior and exterior views of their homes
Use their senses to describe the environment around their school neighborhood
Create a map key and block map of their school neighborhood
Culminating Activities
Using your block area, ask students to create a representation of your school neighborhood using blocks. Set up student committees responsible for making signs, buildings, transportation, and people. Build in the "Neighborhood" as part of one of your centers, allowing small groups to build, rebuild, and add to the structure.
Create a large block mural that represents your school neighborhood. Cut out felt shapes of stores and items that are in your school neighborhood. Indicate important buildings, businesses, street names, and the school. Have students work together in small groups to write one or two facts that they learned about their school neighborhood.
Supporting Books
---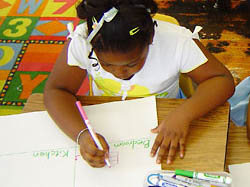 A lesson plan about human and animal habitats which also discusses home design, architects, and architecture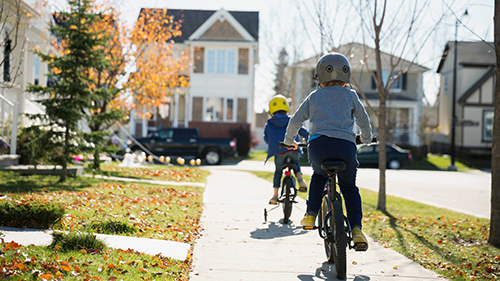 Students get to know their way around the school's neighborhood by identifying features with the four senses.