Quick links to unit plan resources:
Preinstructional Planning
Objectives
Students will:
Research and record facts about their city and state.
Write an informative paragraph about their city and state.
---
During Instruction
---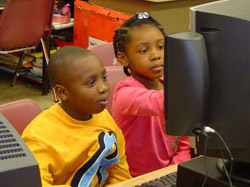 Imparts a geography lesson plan focused on interesting facts about the city and state in which students live. The lesson uses reading and research to explore points of interest.