A Lively Read of The Tale of Despereaux
Quick links to unit plan resources:
Objectives
Second graders experience the joy and richness of literature as their teacher introduces them to the chapter book, The Tale of Despereaux by Kate DiCamillo. As the teacher reads, students acquire new ways of thinking and writing about literature. Activities are designed for young readers. This is the second in a progression of three read-aloud chapter books I use together: Poppy by Avi, The Tale of Despereaux, and Redwall by Brian Jacques. In many ways these books are connected, each building on the one(s) read before.
Students will:
Form visual images of the story in their minds and draw images with written captions.
Work with classmates to make character charts of each of three main characters.
Use the charts to write about characters.
Write letters of advice and encouragement to Despereaux.
---
During Instruction
Culminating Activity
Have a special Tale of Despereaux Day for which students dress as one of the characters. Each student prepares to read one paragraph from The Tale of Despereaux about their character and share a favorite mental image. As part of the celebration, students work together to create a castle mural. They share their book of mental images and their letters with other classes.
---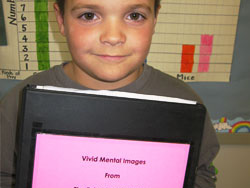 Second graders learn the concept of Vivid Mental Images and create them while listening to a read aloud.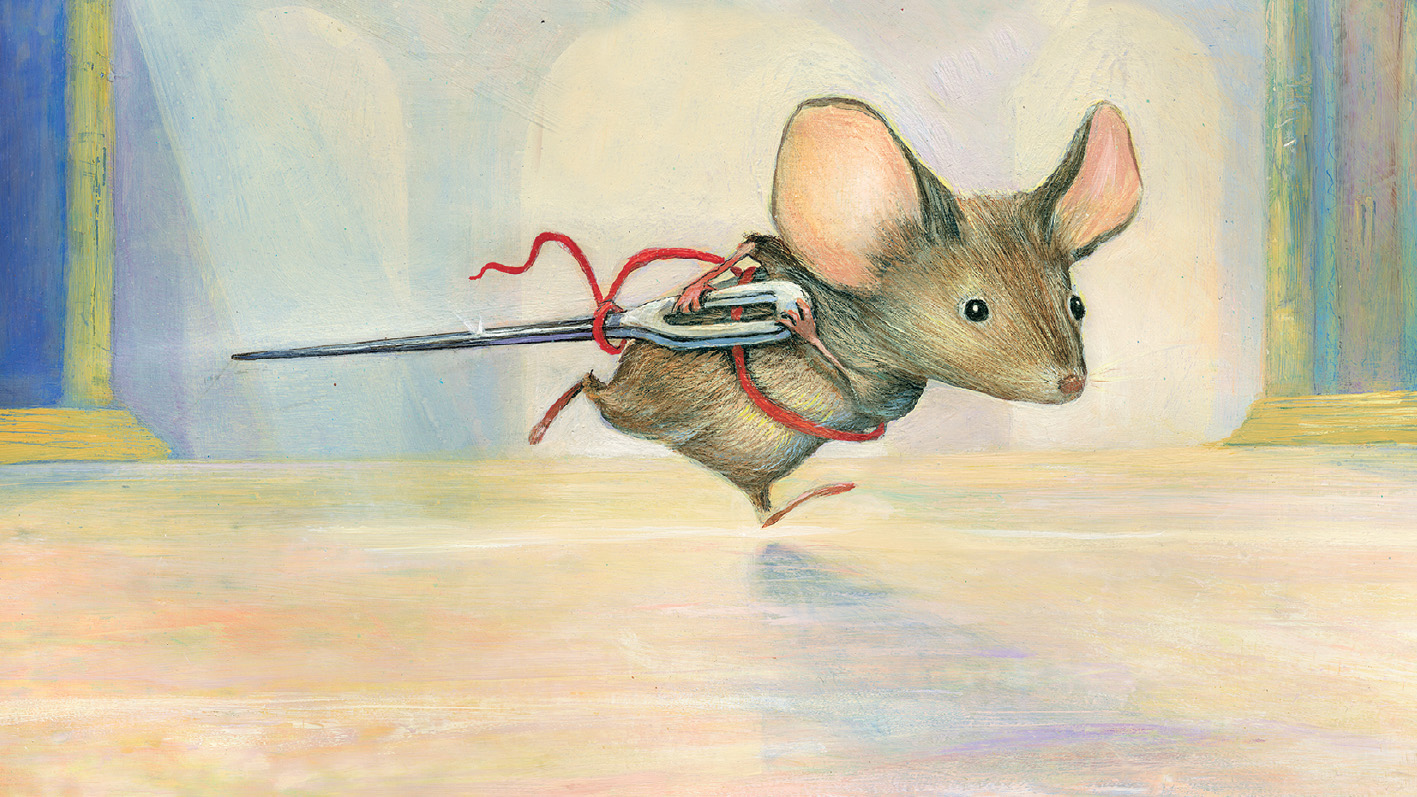 Students are asked to come up with adjectives and descriptive phrases for three main characters from the first three books in The Tale of Despereaux.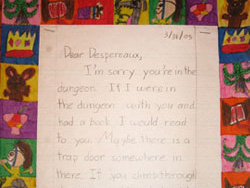 Students review the format for writing a letter and then write a letter of encouragement to Despereaux.