Quick links to unit plan resources:
Objectives
Students Will:
Identify types of teeth.
Graph numbers of teeth.
Associate teeth with literature.
Write about dental experiences.
Identify ways of taking care of teeth.
---
During Instruction
---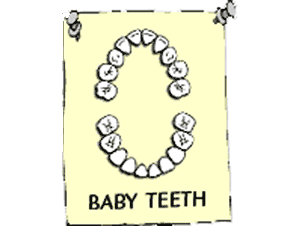 Presents a lesson about teeth incorporating reading aloud, graphing, and counting.
Propose a lesson in dental hygiene requiring students to listen to and comprehend readings and write about their experiences with going to the dentist.
A lesson plan for teaching students the necessary steps to maintaining dental health and hygiene.