Here Comes Winter!
Students learn to track temperatures, research winter animals, and create a winter word wall that they can use as a reference tool.
Quick links to unit plan resources:
Objectives
Students will:
Describe aspects of winter
Read a thermometer and describe what it does
Write a report
Research a chosen topic
Become familiar with winter behaviors in animals
---
During Instruction
Culminating Activity
Have your students make a "Winter Zoo". They can make their animals out of clay or play dough, paint the sculptures and create a habitat for them. Post the reports they wrote and hang the Winter Behavior chart nearby. Then invite other classes or parents to the Winter Zoo to tour the animals and ask the "zoologists" about their animals' winter behavior.
Play Dough Recipe
I usually triple or quadruple this recipe and cook it in a large deep frying pan.
Materials
1 cup flour
1/4 cup salt
1 tsp cream of tartar
1 cup water
1 tbsp oil
1 tbsp food coloring (Cake decorators paste or liquid makes great colors!)
1 tbsp imitation vanilla extract
Directions
Combine the flour, salt, and cream of tartar in a saucepan.
Add water, oil, and food coloring and whisk until smooth.
Cook over medium heat until play dough is nearly set.
Add imitation vanilla extract and stir until blended, then remove play dough and knead when cool.
Store in an airtight plastic bag or container.
Note: This is the best play dough recipe I have ever found. The vanilla extract seems improve the texture and adds a nice scent as well.
Supporting Books
---
Describes a lesson plan for teaching your students to identify the characteristics of winter through, reading, writing, and invented spelling.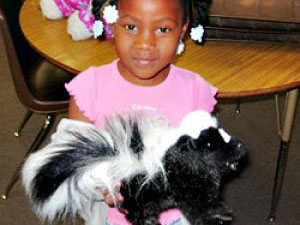 Students research an animal's winter habitat through early reading and learn a list of vocabulary words in the process.
Students listen to readings and learn to chart winter temperatures on paper thermometers.