Creative Writing in the Math Classroom
Students will learn about gas prices and budgeting before planning a road trip! This unit uses open-ended math questions to challenging students' writing and problem solving skills.
Quick links to unit plan resources:
Overview
Constructed response writing and performance events are designed to keep pace with changes in assessment. Constructed response questions require students to supply, rather than select, an appropriate response. Also referred to as open-ended response, constructed response usually supports more than a one-solution process and a wider range of possible responses. Performance events, requiring students to apply skills, also support a multi-solution process. This unit combines knowledge of current events with traditional math skills, culminating in a fun performance event that allows students to create their own solutions to the problem.
Objectives
Students will:
Explore cause and effect in relation to gas prices
Analyze information on a pie chart
Working within defined parameters; develop a budget for a trip
Estimate distances and costs
Substantiate appropriate methods of calculations
Create an appropriate constructed response
Culminating Activity
Have students design travel brochures showcasing their itineraries. These can feature real photos, prices, maps, and charts. Display the brochures in the classroom after students have presented them to the class.
Supporting Books
Professional Resources
16 Writing Lessons to Prepare Students for the State Assessment by Mary Lynn Woods
Targeted lessons to improve test scores.
Classroom Tip: Use these effective lessons to practice content area writing techniques.
50 Graphic Organizers for Reading, Writing & More: Reproducible Templates, Student Samples, and Strategies to Support Every Learner by Karen Bromley, Marcia Modlo, and Linda Irwin-DeVitis
Creative graphics to organize writing in all content areas.
Classroom Tip: From note taking to presentations, this handy resource will help students prepare for writing assignments.
Practice, Practice, Practice! Word Problems by Gary Robert Muschla
Ready to use, language-oriented math problems in a variety of skills.
Classroom Tip: Use this book to reinforce lessons through independent practice.
Writing in Math Class by Marilyn Burns
Explores writing across the curriculum to assist in math instruction and assessment.
Classroom Tip: Offers insight in how children learn mathematics, includes best practices.
Writing to Prompts in the Trait-Based Classroom: Content Areas by Ruth Culham and Amanda Wheeler
Builds writing proficiency for test taking
Classroom Tip: Use this book to increase student confidence in content knowledge and test taking skills.
Handy Books for Classroom Activities
Map Skills for Today: All Around the World
These wall maps and great activities will encourage mapping skills.
Classroom Tip: Use the activities as great icebreakers to peak student interest in map skills.
Scholastic Atlas of the United States by David Rubel
This nonfiction book is an exciting presentation of the 50 states with detailed maps and facts.
Classroom Tip: I encourage students to use this book to gather in-depth data on the states.
The United States of America: A State-by-State Guide by Millie Miller and Cyndi Nelson
This book contains everything you need to know about the 50 states, plus interesting trivia.
Classroom Tip: A great source for plotting the trip activities in Lesson Two!
---
Students analyze information on a pie chart to answer questions about gas prices. They also form constructed responses related to this topic.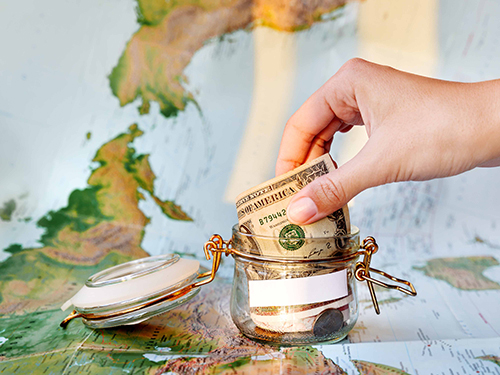 Students use real-world prices to budget round-trip vacations to various destinations.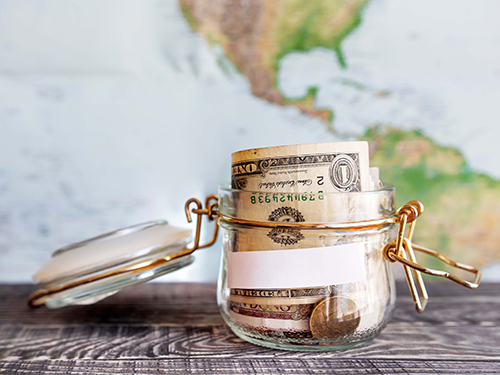 This lesson wraps up a unit on real-world math. Here, students prepare constructive responses to questions about travel budgets created in earlier assignments.