Creating a Reading Community in Your Classroom
Students will become active participants in a classroom reading community, learning the importance of sharing their interests in literature with others and understanding the social aspect of reading.
Quick links to unit plan resources:
Overview
Students will become active members of an authentic reading community in which they will learn the importance and enjoyment of sharing their interests in literature with others.
Objectives
Students will:
Evaluate and reflect upon the books that they are reading
Recommend favorite books to other readers in the class
Read books recommended by fellow members of a reading community
Write and present commercials to "sell" their favorite books to the class
Participate in a community of readers who regularly discuss and evaluate literature
Use writing to persuade fellow readers to choose specific books for independent reading
Use public speaking to persuade fellow readers to choose specific books for independent reading
Write book reviews to reflect their attitudes about the books they read
Read book reviews written by published book critics and student critics
Develop criteria for various Class Book Award categories
Nominate books that they feel are worthy of Class Book Award status
Vote to determine which books will receive Class Book Awards
Recommended Books
Books for Creating a Reading Community
Culminating Activity
Organize a celebration of Reading Day in your classroom! Since this unit includes many activities that celebrate reading throughout the year, plan an end-of-year reading celebration as a culmination. Some fun activities to do during your Reading Celebration Day might include:
A Book Exchange
Since the celebration is at the end of the school year, continued summer reading will be important. Ask students to bring books to school that they have already read (and are in good shape). They will exchange these for books their classmates bring to school. I allow students to bring up to five books. The number of books a child brings is the number he or she will receive in the exchange.
Top Ten List
Vote on and make a list of the class's top ten favorite books of the year.
Author Visit
Invite a local author to share his or her love for reading with the class.
Mystery Readers
Invite Mystery Readers (readers who are a surprise to the students in your classroom) throughout the day to come read favorite books to the class. Mystery readers might include parents, the principal, the custodian, local celebrities or business owners, the mayor, the superintendent, etc.
Family Fun
Involve parents by inviting them to bring their favorite books to the class for the celebration. You can even invite parents or students to order books from Scholastic Book Clubs prior to the parents' visit and have a ceremony where students donate new or gently used books to the classroom library. I paste book plates into the donated books and have students sign their names to indicate that the book was a gift from a certain child or family. Kids love to know that a part of them will always remain in my classroom library.
Book Store Field Trip
Plan a field trip to a bookstore! Barnes & Noble and other bookstores are often more than willing to organize trips for elementary students. My class has enjoyed listening to various children's authors speak at local bookstores.
Visit the Library
Take your students to the public library. Librarians love to show students around the library and get them excited for events and reading programs that they have planned. You can even have students apply for library cards while you're there.
Reading Feast
For a snack or for lunch, provide students with foods from their favorite books. You might choose to have room parents sign up to send in the foods for this day. You will have to think about stories that students have read that focus on different foods, for instance:
Charlie and the Chocolate Factory by Roald Dahl
The Chocolate Touch by Patrick Skene Catling
Thundercake by Patricia Polacco
Blackberries in the Dark by Mavis Jukes
A Taste of Blackberries by Doris Buchanan
A Pizza Mystery (Boxcar Children series) by Gertrude Chandler Warner
The Princess and the Pizza by Mary Jane Auch
The Candy Corn Contest (Kids of Polk Street School series) by Patricia Reilly Giff
Apples to Oregon by Deborah Hopkinson
These are just a few of the many books that are written around a specific food. Have fun!
---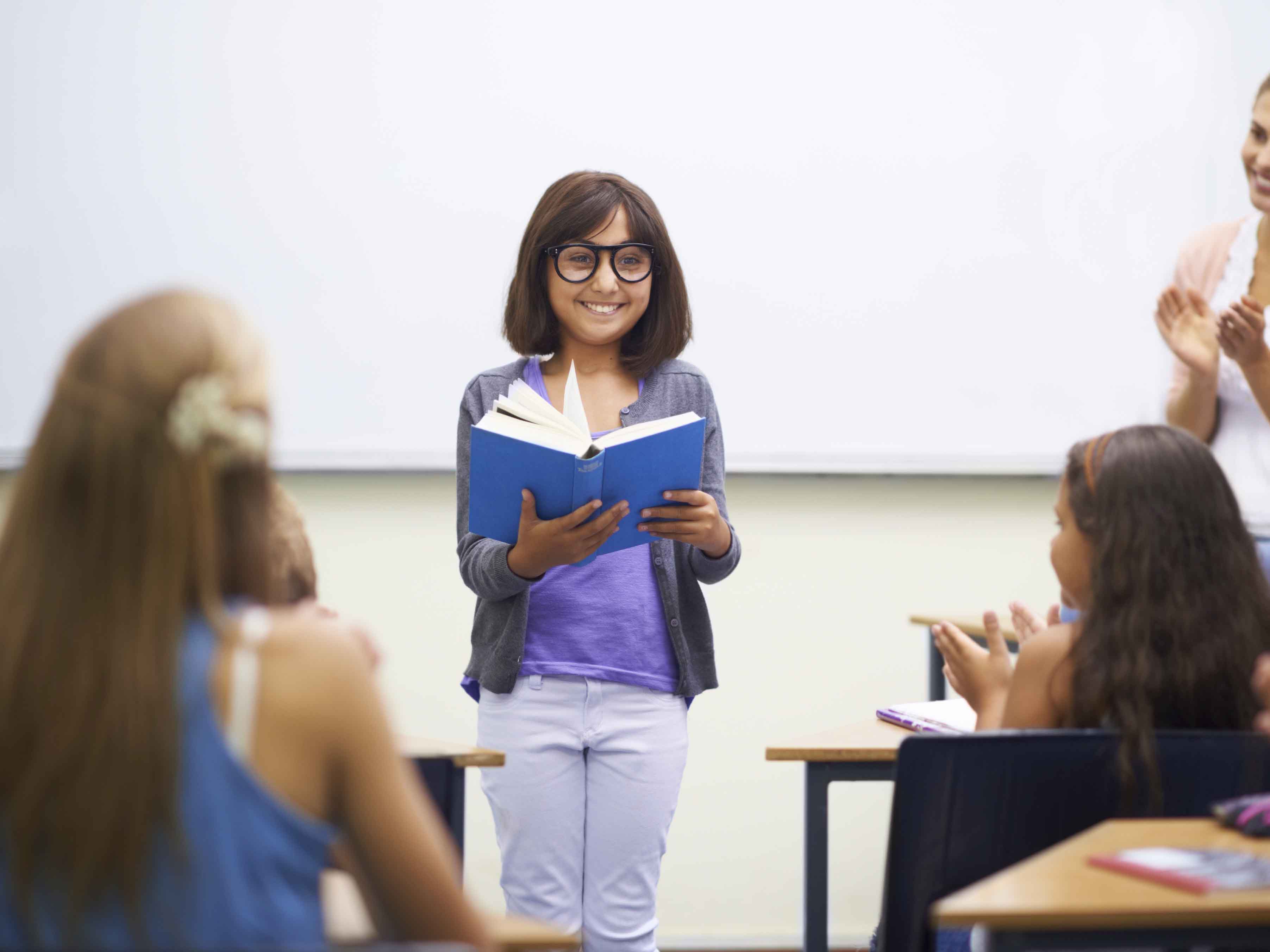 Students can share their favorite books with their classmates in many ways, such as a book recommendation board, peer recommendations, and book commercials.
Students will be introduced to book reviews and will act as book critics in the classroom. They will read reviews written by adult and student critics before writing their own book reviews.
Like the Caldecott or Newbery Medals, students celebrate their favorite books by holding their own class book awards, complete with a ceremony announcing the winners.